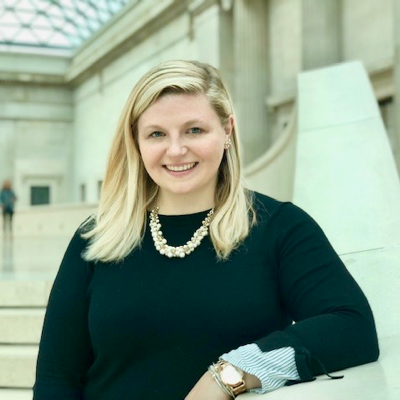 LIZ MALONE
Assistant Director for Programs
As a founding team member at the Nelson Center, Liz designs programs and events that engage and inspire people to use entrepreneurship as a vehicle for solving the world's most pressing issues. She aims to build bridges between the world of entrepreneurship and the public humanities, both in physical and virtual spaces, that enable people to engage, create, and ideate.
If Liz isn't at the Center, you might find her in class working on her master's degree here at Brown, quoting The Office or hanging out at Haruki, her favorite sushi spot in Providence.
Want to chat with Liz? Sign up for her office hours here.