2017 EMBARK FELLOWSHIP
The Swearer Center for Public Service, in partnership with the Jonathan M. Nelson Center for Entrepreneurship, is proud to announce the 2017 winners of the Embark Fellowship, which provides graduating students with salary replacement funds to allow them to work full-time on their entrepreneurial endeavors after graduation. This year's five fellows are working on three innovative solutions to social problems and have been selected for recognition.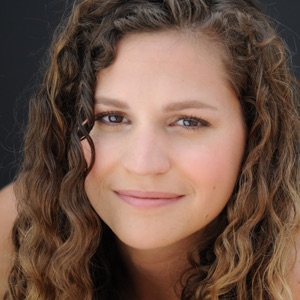 Ashley Teague
NOTCH THEATRE COMPANY
Notch Theater Company is a new initiative using community-engaged theatre methods to drive change around the pressing social and health related issues of our time by providing communities a platform to be their own change makers. Founder Ashley Teague (MFA '17) collaborates with communities across the nation to tell their real stories on stage, raise awareness around important social issues for people on all sides of a conversation, drive social change on a national scale and prompt meaningful, lasting engagement at a grass-roots level.
"We find ourselves in a moment when the civil liberties of historically underrepresented groups face serious threat. How many Americans are deprived of full cultural citizenship because of ethnicity, religion, social class, ability, orientation and immigration status? Who is given access to America's promise of opportunity and who is systematically shut out? We must give voice to the voiceless in order to sustain a functioning civil society. We must address community's concerns with artistic ferocity, with bold questions and daring choices."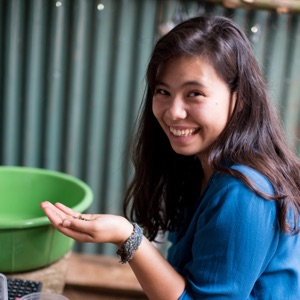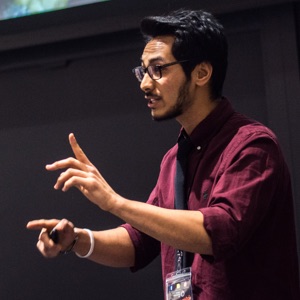 Maya Faulstich-Hon & Viraj Sikand
KULISHA
Kulisha works with food and beverage companies to convert organic waste into a protein made from insects for use in animal feeds. Co-founders Maya Faulstich-Hon ('17.5) and Viraj Sikand ('17) have found an innovative way to raise e a type of insect called the black soldier fly to divert waste from landfills while encouraging an alternative to unsustainable fishmeal-based protein.
My parents own a restaurant, and, as I grew up, they instilled in me a deep love and respect for food, as well as for the many hands that are involved in its production. I'm interested in how the act of eating is simultaneously a social, political, cultural, and environmental act. Our food systems today are full of unidirectional pathways—energy from farms to food to landfills, mined nutrients to fields to waterways. Kulisha has the immense potential to revolutionize the way we think about waste and produce food, and I'm excited to make it happen—one black soldier fly at at time. — Maya
Near where I grew up in Kenya is a small coastal village called Msambweni. It is a beautiful place. Recently, however, large scale commercial fishing vessels have been frequenting the area, dragging their weighted nets along the reef causing immense environmental and social damage. These vessels are looking for tiny fish like anchovies, which can then be ground up into a fishmeal to be fed to farmed chickens and fish. I have personally seen first hand the damage done by the demand for fishmeal for animal feeds, and that is why I co-founded Kulisha. I want to provide a sustainable alternative to fishmeal and reduce pressure of our ocean ecosystems. — Viraj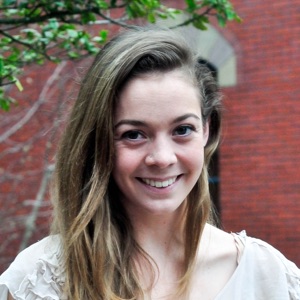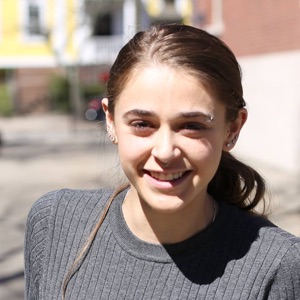 Molly Hawes & Stefanie Kaufman
PROJECT LETS
Project LETS is an inclusive community for individuals with mental illness that provides peer support services, assists with self-advocacy, and strives for political change. Founder Stefanie Kaufman ('17) and Molly Hawes ('17) approach their work through the framework of intersectional feminism, and aim to break down barriers to quality mental health care by addressing issues of stigma and institutional ableism. While they are currently prioritizing the expansion of their Peer Mental Health Advocate program on college campuses, their ultimate goal is to facilitate peer support services within a variety of communities.
In my work as a peer counselor, many students have told me that, in their experience, the stigma of mental illness was more difficult to deal with than the symptoms of the illness itself. Experiencing difficult symptoms is by no means easy, but many of these students felt that the emotions produced by internalized stigma– isolation, denial, fear, and worthlessness– were a greater burden. As a provider of peer support services, I am certain that peer-to-peer connections can help remedy this issue; as a person with mental illness, I continue to be surprised by the validation I receive from discussing my symptoms with people who have similar experiences. It is critical that we come together as a community to confront ableism and stigma, both within our institutions and society at large. The strong, meaningful partnerships of the PMHA program make that change possible. — Molly
In this work, I come from the perspective of an individual with lived experience (psychiatric/physical disability, sexual assault survivor, suicide attempt survivor) and our team began filling a unique niche between clinical medicine and organizations focusing strictly on awareness. Neither extreme was providing community-based, socially and culturally relevant support for young adults with mental illness, and this is where we've found our home. I am personally driven by the incredible response to our programs, the need we see portrayed daily, all over the world, and the number of individuals that are lost too soon, left out of opportunities, or failed by a societal response to a disorder (i.e. mass incarceration). The medical model of disability does not provide individuals with many resources, skills, or opportunities to become empowered; so we focus on relationship building and peer support. This work is as much for my own justice and survival as it is for those that we work with and serve. Peer support has kept me alive, and I am eager to spread our curricula and work to those in need of a lifeline. — Stefanie