Ella Hood: Office Hours
October 15, 2018 @ 9:30 am

-

11:30 am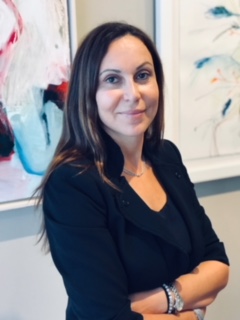 Ella Hood is an attorney and business consultant who works closely with startups and nonprofits to help them accelerate their business and grow their brand. Ella is a founder and board member at the Rhode Island–Israel Collaborative (RIIC). RIIC is the local representative of the Tel Aviv–based BIRD Foundation, which offers grants to stimulate, promote, and support industrial research and development of mutual benefit to the U.S. and Israel. As part of her work with RIIC, Ella helps facilitate partnerships between BIRD and potential grantees.
As a mergers and acquisitions attorney, Ella has successfully negotiated multimillion-dollar investments and advised on the expansion of portfolio companies. She brings a global perspective and international experience acquired from living and working in various markets including London, Tel Aviv, Chicago, NYC, and New England. Past clients include Benchmark Capital, Merrill Lynch, UBS, and HSBC.
Ella holds a MBA from Northwestern University (Kellogg School of Management) and Tel Aviv University (Recanati), as well as a law degree from the University of London.
Sign up for her office hours, here!