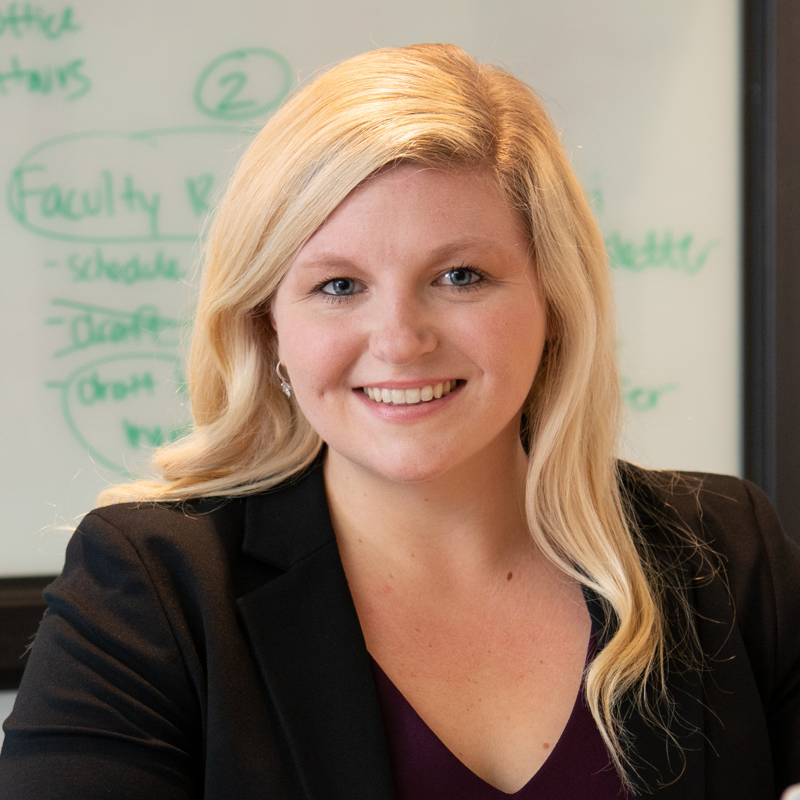 LIZ MALONE
Assistant Director for Programs
Liz is part of the founding team at Nelson Center for Entrepreneurship where she designs and operates programs that engage and inspire people to use entrepreneurship as a vehicle for solving the world's most pressing issues. Liz works closely on our venture support programs, such as the Breakthrough Lab, the Brown Venture Prize, Community Lab, and the Peer Entrepreneur in Residence (PEIR) program. She also oversees our communications team, works on diversity and inclusion, and enjoys collaborating with on-campus and off-campus partners to inspire our audience to work on diverse problems.
Her interests in interdisciplinary problem-solving, collaborations and strategic communications started at Worcester State University, where she majored in Urban Studies. She received her Master's in Public Humanities at Brown University, where she learned to build bridges between the world of entrepreneurship and the public humanities, both in physical and virtual spaces, to better provide our audiences with the tools to create, ideate, and launch ideas. Before the Nelson Center, she worked at the Dean of the College and the School of Public Health at Brown. If Liz isn't at the Center, you might find her playing volleyball, quoting The Office, or hanging out at Haruki, her favorite sushi spot in Providence.
Want to chat with Liz about navigating our programs, your early-stage idea, or entrepreneurship in general? Sign up here.