Brown Venture Prize Pitch Night was a success! Have a look at Brown's inspiring ventures presented by this year's winners and finalists.
2023 Winners and Finalists
Meet our Entrepreneurs in Residence: experienced entrepreneurs who are available to support student and alumni founders, as well as help folks navigate their entrepreneurial careers.
LEARN MORE
Meet our fantastic group of Peer-Entrepreneurs-in-Residence: young, experienced entrepreneurs who are available to support their fellow founders. If you'd like to chat with them about your venture, kick around a nascent idea, or talk startup life in general – drop them a line or book a chat through their office hours.
LEARN MORE
Learn about the impact of Brown University's entrepreneurial ecosystem and learn about ventures founded by students and alumni! #solutionswithimpact
Visit Page
STAY IN THE LOOP
Want to know what's going on in the Brown entrepreneurship community? Sign up for our email list to receive the latest news on campus, tips on resources and events, and a little bit of inspiration to help you take your own entrepreneurial activities further.
Be sure to select "manage your preferences" to receive catered updates!
Our Thayer Street Home
Come visit our dedicated home for entrepreneurship on college hill. This building provides much more than physical space; it furthers our mission of making entrepreneurship an essential part of the Brown experience.
LEARN MORE
ENTREPRENEURSHIP AS PROBLEM SOLVING
Brown has always been fertile ground for entrepreneurship. It's true for the students who choose to study here, for the faculty who teach and conduct their research here, and for our alumni once they leave College Hill.
MISSION
"We do "hubs" really well. Our Nelson Center for Entrepreneurship is fast becoming one of the most impactful hubs on campus. There, students hatch ideas, launch ventures, and hone entrepreneurial skills — not just in business, but in how business can transform lives."
– President Christina Paxson
Upcoming Events
Events List Navigation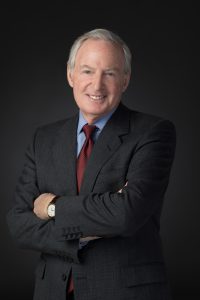 Larry Rand '64 will share his journey as an entrepreneur, including failing to scale his venture and a deeper dive into why a world-class business with an esoteric brand that invented investor relations, crisis communications and, merger and acquisition communications failed to scale to a larger audience. Larry received his MA and Ph.D. from New…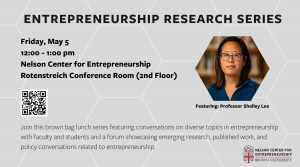 This series will feature conversations on diverse topics in entrepreneurship by faculty and students over lunch provided by the Nelson Center for Entrepreneurship. It is a forum showcasing emerging research, published work, and policy conversations related to entrepreneurship. (Bring Your Own Lunch) REGISTER Entrepreneurship and the Korean immigrant experience This talk explores immigrant entrepreneurship as a…
+ Export Events