GIVING BACK
Mentoring is a rewarding experience and a way to give back your time and expertise to help mold the next generation of entrepreneurs. The time commitment varies for mentors, depending on the program, though we work hard to facilitate matches with ventures and our programming that will accommodate a variety of schedules and availability.
We invite you to fill out this form below to demonstrate your interest in getting involved with the Nelson Center sometime in the future. Most of our mentorship happens on an ad hoc and semester basis and depends on student needs. Your expertise may not be called upon right away but rest assured we have noted your interest and we will reach out should the need arise!
*** NEW MENTORING INITIATIVE ***
Below the general volunteer form, is a new initiative to recruit Black mentors interested in supporting Black student entrepreneurs. Continue scrolling to learn more and sign up.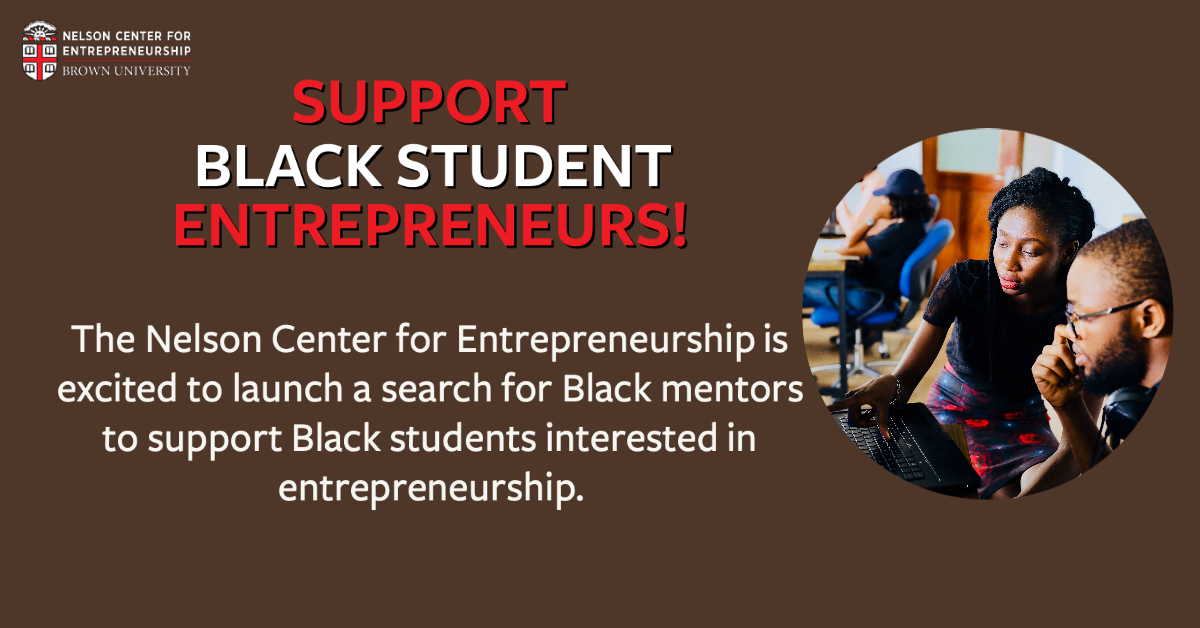 Launched in connection with a new Mentor in Focus event, the Black Alumni Mentorship Drive is an effort to develop a new directory of Black alumni who are excited about mentoring Black students interested in entrepreneurship.
Completing the form indicates your willingness to spend at least two hours per semester mentoring Black Brown University students who are involved in Nelson Center programming.