2022 Brown Venture Prize Finalists & Judges!
Welcome to the fifth annual Brown Venture Prize, a friendly competition showcasing Brown's most advanced ventures. The 2022 top 8 finalists were carefully selected by an esteemed group of experienced Brown Alumni entrepreneurs. Learn more about the top 8 and the panel of judges, below.
Learn about how the Brown Venture Prize started, what the past recipients are working on now, and how the prize accelerated their ventures in this 2021 Brown Venture Prize impact video.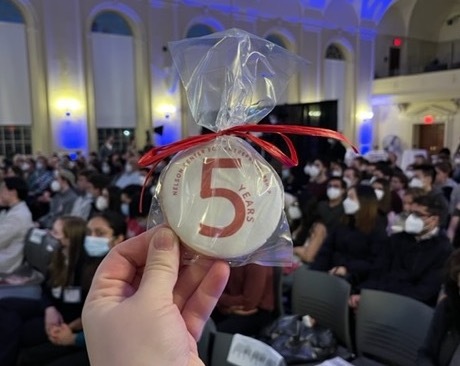 Seven student teams vied for $50,000 in prize money at the Nelson Center for Entrepreneurship's Venture Prize pitch night, the fifth annual event but the first held in-person since 2019.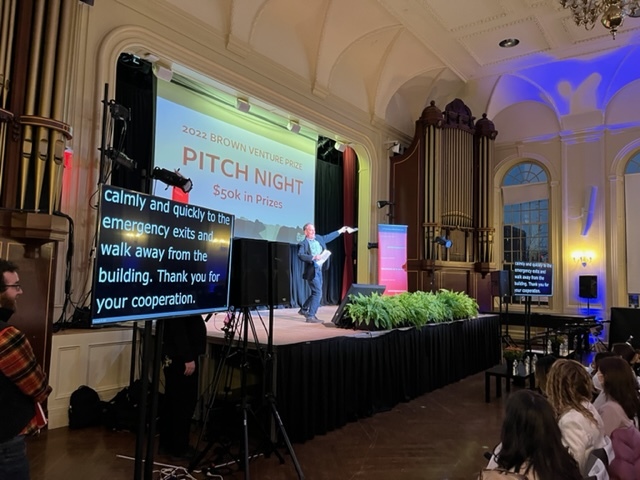 2022 Brown Venture Prize Pitch Night awards $50,000 to three finalist ventures.
AtomICs – 1st Place Winner ($25,000)
AtomICs is the next generation data storage and computing startup that harnesses small molecule mixtures to store digital information and perform computations.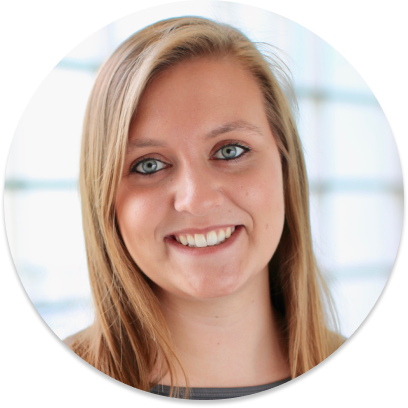 Dana Biechele-Speziale '24
Chemistry PhD
dana_biechele-speziale@brown.edu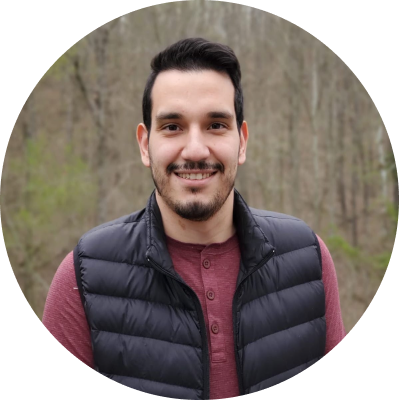 Selahaddin Gumus '24
Chemistry PhD
selahaddin_gumus@brown.edu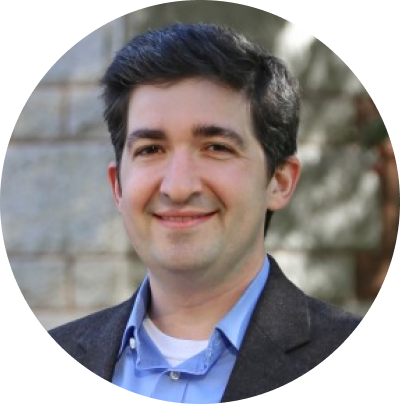 Jacob Rosenstein
Engineering Professor
jacob_rosenstein@brown.edu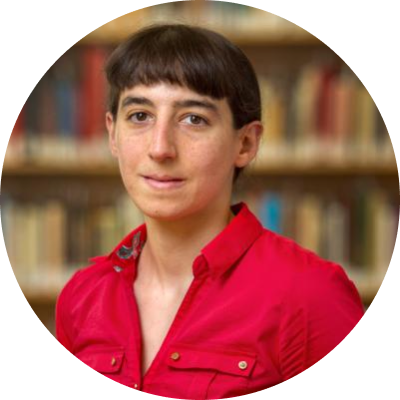 Brenda Rubenstein
Chemistry Professor
brenda_rubenstein@brown.edu
Dream!n – 2nd Place Winner ($15,000)
Dream!n is an online UGC game platform for playing, exploring, creating, and socializing. Enable everyone to create games that embody diverse stories and contexts by providing an extremely easy-to-use editor. Stimulate the productivity to generate massive game content for our players to achieve personalized preference.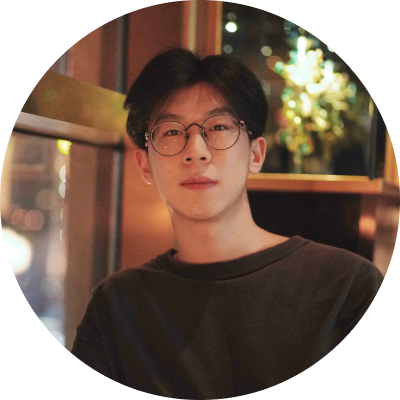 Yifei Wang '23
Computer Science & Economics
yifei_wang2@brown.edu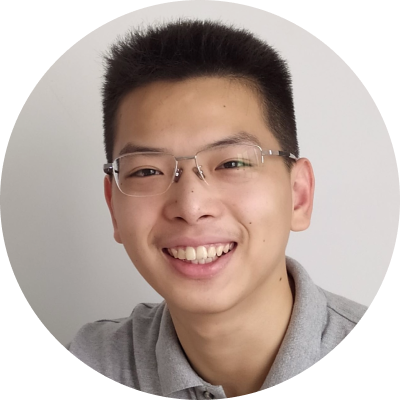 Kailiang Fu '23
Computer Science & History
Yuhan Zhang '24
Behavioral Decision Sciences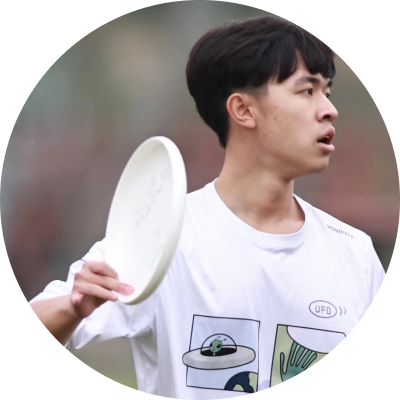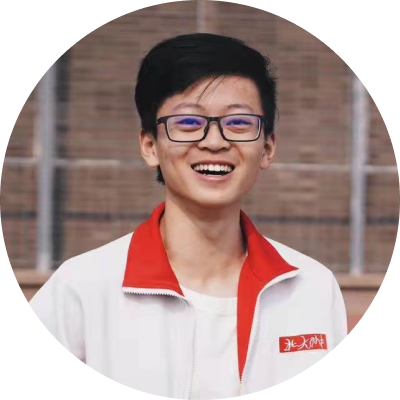 Hanxuan Zhang
Illinois University
COmmunity ADherence (COAD) – 3rd Place Winner ($10,000)
COAD improves medication adherence by utilizing a revolutionary smart pillbox and a user-friendly mobile application that work together to remind, record, and notify users to take their medication.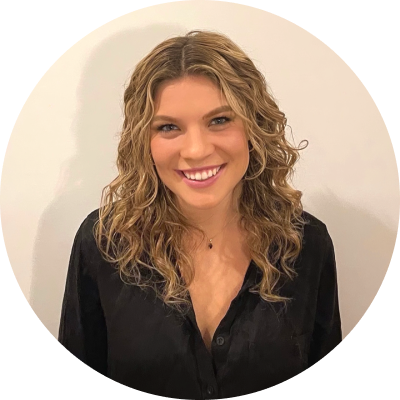 Rose Engler '22
Public Health
rose_engler@brown.edu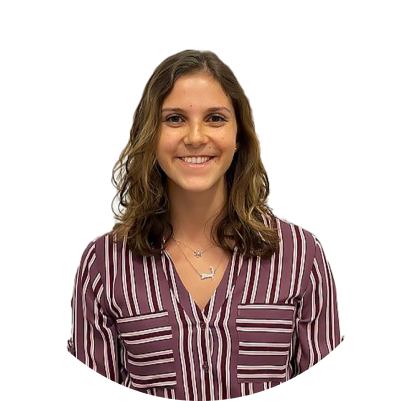 Bevan Bsharah '22
Biomedical Engineering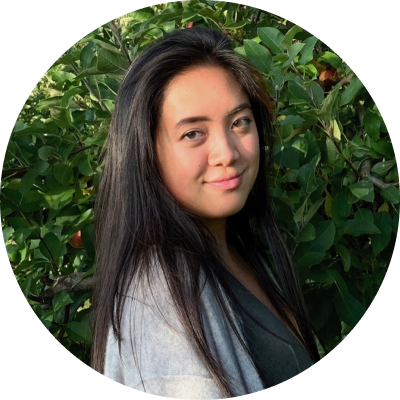 Loan Anh Tran '22
Computer Science - Economics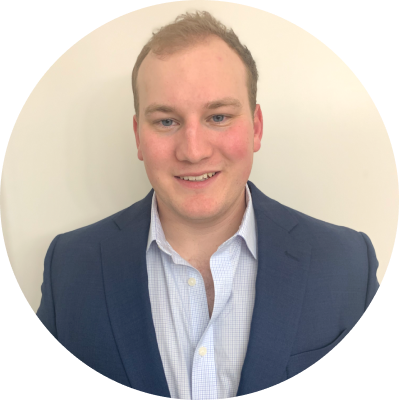 Nicholas Simone '21
Mechanical Engineering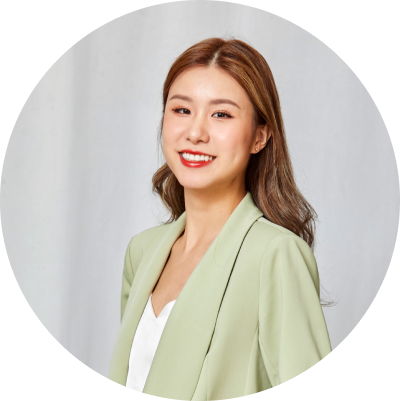 Sunny Li '23
Computer Science
Learn More About The Other Top Finalists
aloud is an audio-based social media platform, intended for passive use.
Cole Horvitz '22
Computer Science
cole_horvitz@brown.edu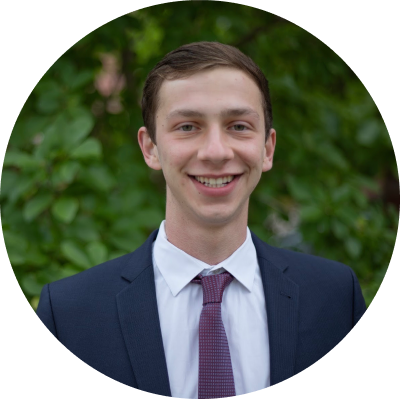 Freddy Cushnir '22
Computer Science & Economics
frederick_cushnir@brown.edu
Cinemates saves viewers time spent looking for movies and shows, serving as a trusted community-based recommendation service.
Tatiana Mandis '23
History of Art and Architecture
tatiana_mandis@brown.edu
Kerja.io is solving Southeast Asia's dysfunctional digital talent pipeline by helping students decide career paths, learn relevant skills, and land jobs.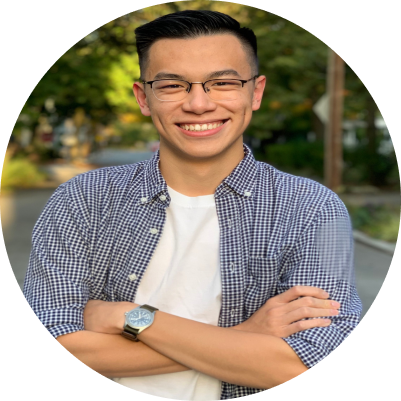 Timothy Wijaya '22
Political Science
timothy_sam_wijaya@brown.edu
Alvin Salim '22
Harvard MPA
Pointz is a safety-focused mapping app for micromobility riders (ex. bikes, scooters) that leverages crowdsourcing. Roads are rated on a 1-5 bike friendliness scale based on rider comfort levels. Riders can add ratings to unrated road segments and suggest edits for roads that have already been rated.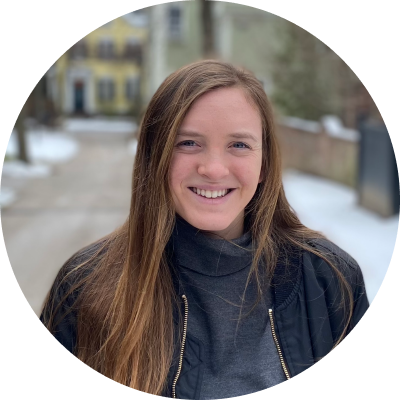 Maggie Bachenberg '22
Environmental Studies
maggie_bachenberg@brown.edu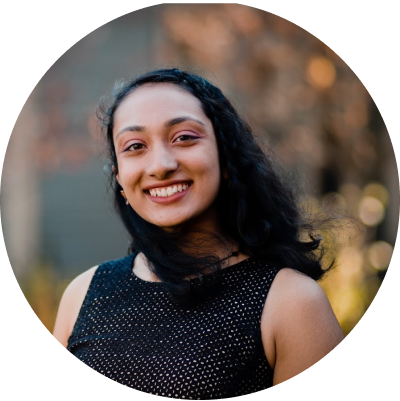 Trisha Ballakur '22
Computer Science
trisha_ballakur@brown.edu
Introducing our esteemed Brown alumni judges, spanning a variety of sectors and entrepreneurial careers,
from Imperfect Foods to 305 Fitness to Madison Park Ventures. Continue reading to learn more about our 9 all-star judges.
Ben Chesler '15
Co-Founder of Imperfect Foods
Ben is a food waste entrepreneur who is actively working to change the food system to reduce waste and increase the amount of affordable produce available to consumers. After co-founding the largest student movement against hunger and food waste, Ben moved into the for-profit space with his newest venture, Imperfect Foods. At Imperfect, Ben is creating a supply chain of "ugly" produce and other groceries that would normally go to waste in the supply chain, and turning that into products that can be sold to consumers.
Anna Fieler '95
Founder of Madison Park Ventures
Anna Fieler is a member of the Board of Directors of Shake Shack (NYSE: SHAK), J. Crew Group (parent of J.Crew, Madewell and J.Crew Factory), and Quinstreet (NASDAQ: QNST). Concurrent with her board service, Anna is the founder of Madison Park Ventures which invests in companies that advance well-being, connection and productivity. Anna brings +20-years of leadership experience building, growing and transforming businesses as an executive in technology companies including eBay, Shutterfly and POPSUGAR, with particular expertise in digital marketing, digital transformation and e-commerce. Anna also serves on the board of the San Francisco Opera. Anna holds an MBA from Harvard Business School and graduated magna cum laude from Brown University.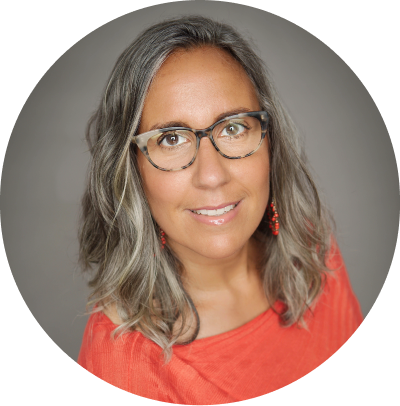 Lisa Gelobter '91
CEO and Founder of tEQuitable
Lisa Gelobter is the CEO and Founder of tEQuitable. Using technology to make workplaces more equitable, tEQuitable provides a confidential platform to address bias, discrimination, and harassment.
Lisa has worked on products that have been used by billions of people and pioneered several Internet technologies, including Shockwave, Hulu, and the ascent of online video.
Previously, at the Obama White House, Lisa was the Chief Digital Service Officer for the Department of Education, and prior to that she served as the Chief Digital Officer for BET Networks at Viacom.
Lisa is one of Inc.'s 100 Women Building America's Most Innovative and Ambitious Businesses, Fast Company's Most Creative People, and serves on boards for: the Obama Foundation, Times Up, and The Education Trust.
Lisa is one of the first 40 Black women ever to have raised over $1mm in VC funding. She is also proud to be a Black woman with a Computer Science degree. Go STEM!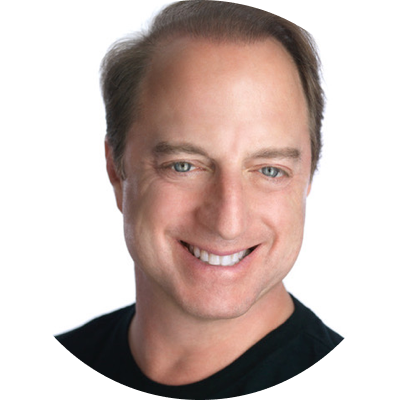 Richard Katzman '78, P'14
Investor
Richard is a private investor in early stage companies and a member of the New York Angels investment group, advising and investing in over two dozen startups. He is also an Executive Director and board member of The Noodle Companies, a group of ventures seeking to increase transparency and efficiency in education, and a partner in Immersive Artistry, a creator of immersive location-based entertainment venues, headquartered in Los Angeles. Richard was President, Chairman, and CEO of Kaz, Incorporated, a multinational consumer appliance company, from 1987 until its sale in December 2010. He also co-founded Terra Firma Software, a provider of enterprise solutions and an early developer of Macintosh applications.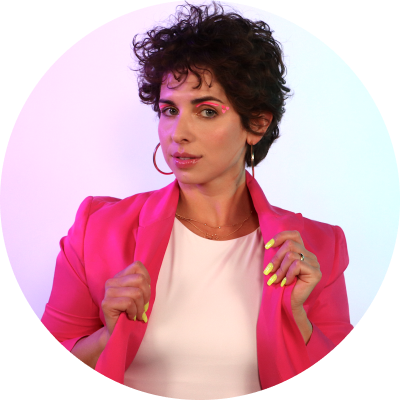 Sadie Kurzban '12
Founder of 305 Fitness
While at Brown, working on her economics degree, Sadie took Danny Warshay's ENGN 1010, The Entrepreneurial Process, where she took her passion for dance and fitness and turned it into a business plan. She started 305 Fitness a few months after graduation, after winning a $25k pitch competition at Brown and went on to open her first studio in New York City. Deemed "rave-meets-workout," 305 Fitness is an underground non-stop dance cardio workout that infuses dance moves, sports drills, and high-intensity interval training, now in Boston, DC, Miami, LA, Chicago, and SF.
Classes feature a live DJ and rhythmic light show. 305's unique brand also emphasizes inclusivity and body-positivity. Sadie has been featured in numerous outlets including Good Morning America, the Today show, Inc, Cosmopolitan, Refinery29, the Washington Post, and the New York Observer for her remarkable ability to turn painful workouts into sheer bliss.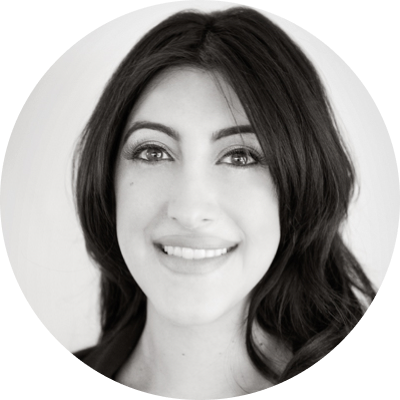 Jessica Murphy '00
Co-Founder and Chief Operating Officer of TrueFit
Jessica is the Co-Founder and Chief Operating Officer at True Fit, the world's leading data-driven personalization platform for apparel and footwear retailers. As Co-Founder, entrepreneur, retail leader, and fit expert, Jessica has advanced every aspect of the company's development, from its patented fit science and methodologies to its recognized service commitment and execution with brand and retail partners.
Mary Pan, PhD MBA LLM MA '99
Mary Pan, PhD MBA LLM MA (Class of 1999) is a general partner at Certeris Capital (life sciences – biotech, medtech, diagnostics).  Mary is a scientist executive with 27 years of leadership as COO and MD of private and public life science companies where she has completed 11 M&A transactions and helped develop a biologic human cell line from which several mAbs and vaccines derive.  Dr. Pan is passionate about market access to innovation and started a Medtech trade association (APACMed) and serves as an industrial advisor for private equity, supporting transactions/due diligence on the buy side.  She is an author and speaker for BBC World News, the Financial Times, South China Morning Post, International Women's Day, and Women's Health Innovation Summit. Pan also has more than 20 years of governance experience as a board member in life science and in education and her global business expertise includes leading international expansion while based out of Europe, Asia, and the USA. Prior to healthcare, Gunn worked for US Senator Jeff Bingaman, as a journalist for the Albuquerque Journal, and in conservation for the Smithsonian Institute. Pan was an Eve and Simon Colin Foundation Scholar, a President's Scholar, and a NM Regent Board Scholar.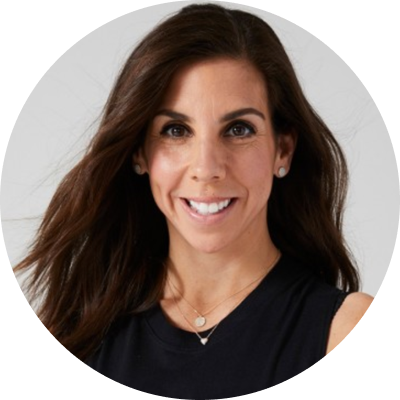 Melanie Whelan '99
Managing Director Summit Partners, Former CEO of SoulCycle
In early 2020, Melanie joined Summit Partners as a Managing Director on the Growth Products & Services team. Summit Partners is a leading growth equity firm currently managing over $19 billion in the capital. Melanie focuses primarily on partnering with entrepreneurs leading high-growth consumer and technology-enabled services. Prior to Summit, Melanie was CEO of SoulCycle. She joined SoulCycle in 2012 as COO and spent three years building and leading operations before her promotion to CEO in 2015. Under her direction, SoulCycle grew from eight NYC-based studios to nearly 100 studios in 18 markets across three countries. Previously, Melanie led Business Development for Equinox where she was part of a team that executed a multi-brand strategy with the U.S. launch of Pure Yoga, the creation of Blink Fitness, and the acquisition of SoulCycle. Earlier in her career, she was a member of the founding team of Richard Branson's U.S. air carrier Virgin America and worked in corporate development at Starwood Hotels and Resorts.
Melanie currently serves on the Board of Directors of Chegg (NYSE: CHGG), the Board of Trustees of Southern New Hampshire University, and the GO Project, a non-profit focused on K-8 education inequity in New York. She holds a BA in engineering and economics from Brown University and is a member of the Aspen Institute's 2018 class of Henry Crown Fellows.
Michael Song '89
Founding partner at Rustic Canyon Partners
Michael Song has worked with technology start-ups for almost 30 years.  He was a former banker with Lehman Brothers, a consultant at the Boston Consulting Group, and a founding partner at Rustic Canyon Partners — the largest VC fund in Southern California, with over $1.1 billion under management.  He focused on e-commerce, digital media, software, education, business process out-sourcing, and consumer services companies.  Michael also co-founded 4 companies and is currently engaged as an angel investor and a turnaround CFO for private equity backed technology companies.
Michael graduated from Brown '89 magna cum laude with a BA in International Relations/Russian History and an MBA (with academic distinction) from the Wharton School, Univ of Pennsylvania.