BREAKTHROUGH LAB
BUILDING THE NEXT BIG THING

Breakthrough Lab (B-Lab) is Brown University's premier 8-week summer accelerator program for Brown and RISD students developing high-impact ventures. In many ways, B-Lab is a natural extension of Brown's creative, problem-solving DNA. Our goals are two-fold: to educate world-class entrepreneurs, and to foster the development of new ventures that are creating high-impact and scalable solutions to serious problems. We take a supportive and rigorous approach to venture creation and see B-Lab as a springboard for ventures to go on to larger, national accelerator programs or directly to attracting outside capital. Learn more about the program and its impact on students in this short video below.
WHAT B-LAB PROVIDES


— Custom and sector-specific mentoring and workshops,
— Peer cohort of dedicated founders,
— Co-working space at the Nelson Center for Entrepreneurship, and
— Scholarly award of $4,000 (for currently enrolled Brown or RISD students).

Founders must be significantly present on campus and in the co-working space during June and July, 2020, and be available to participate in the B-Lab Venture Showcase on September 23, 2020. This is an opportunity to work full-time on building your venture and meaningfully contributing to the B-Lab community. If you have any questions, please email Liz Malone, Assistant Director for Programs at elizabeth_malone@brown.edu.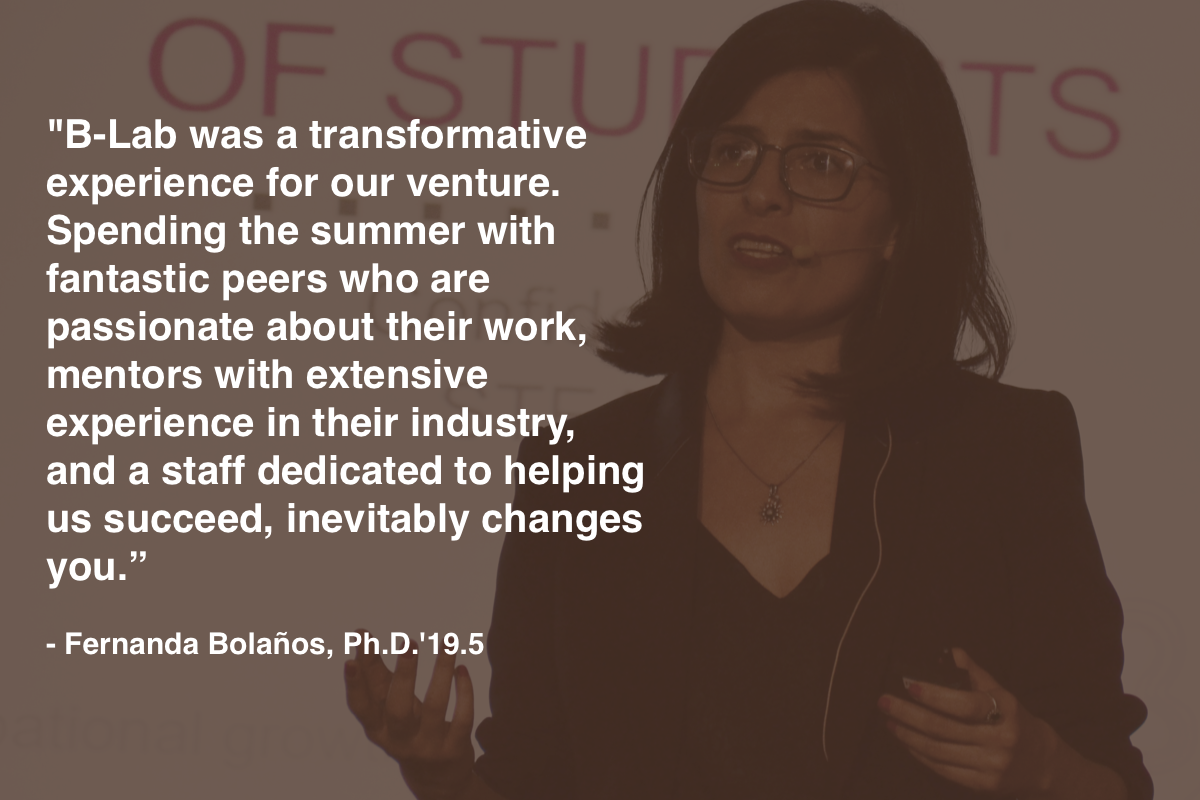 ACCELERATING VENTURES
B-Lab brings together critical resources throughout its 8-week program, designed to help founders strengthen, develop, and advance their ventures. Best of all, the program is tailored to the unique needs of each team. Participants will have access to a roster of experienced mentors, funding, and dedicated space. The goal? To help them build the next great thing.
CO-WORKING SPACE
B-Lab ventures have access to dedicated workspace, designed to maximize their progress.
FUNDING
Each B-Lab participant receives a $4000 stipend to enable their summer venture work. We will provide a Summer Earnings Waiver (SEW) to students who need to meet the Standard Contribution (SC) from the Summer Earnings Expectation.
A NETWORK OF SUPPORT
A deep and knowledgeable roster of mentors, industry contacts, and experienced entrepreneurs.
B-Lab has become a partner in the Google Cloud for Startups Program which makes ventures eligible for $20,000 in Cloud and Firebase credit, access to Google engineers for office hours and in-depth 1:1 architecture reviews, and 24/7 technical support.

B-Lab is proud to partner with Amazon to help teams get critical resources and support.  Amazon Web Services provides startups with the low cost, easy to use infrastructure needed to scale and grow. The AWS Activate program provides startups with the resources they need to quickly get started on AWS – including credits, training, and support.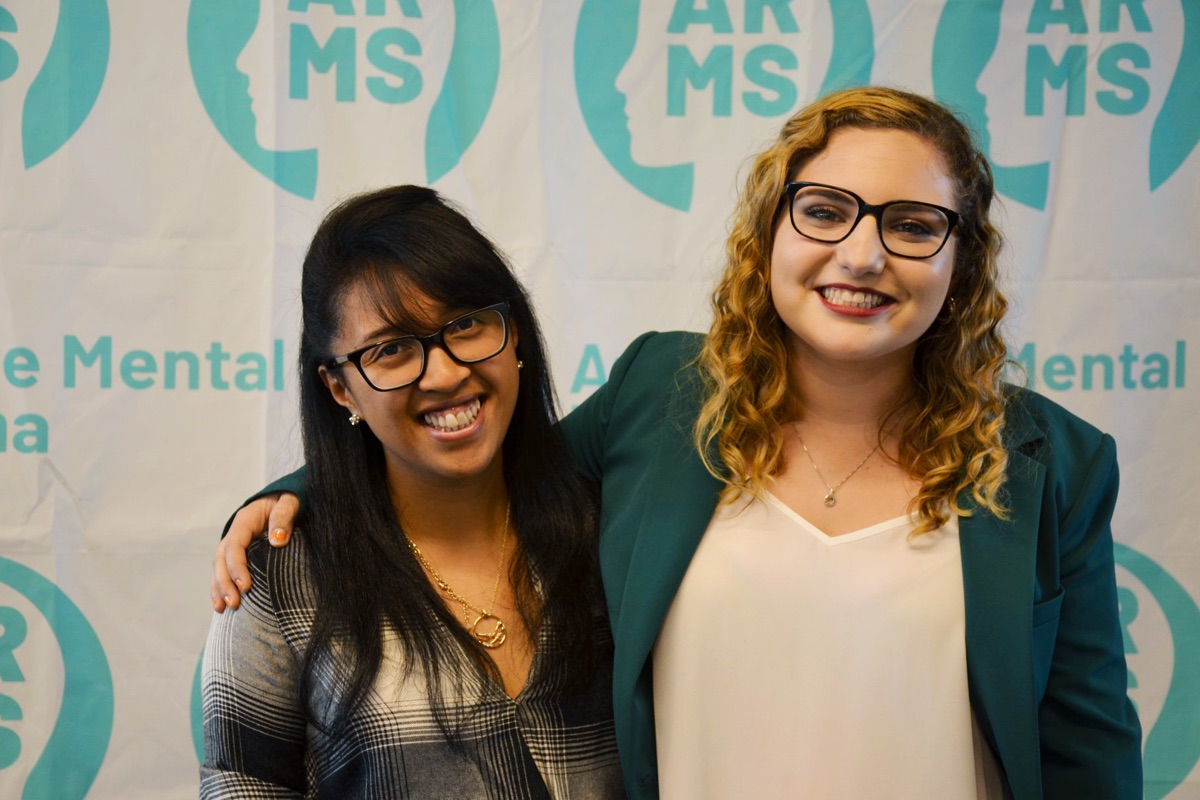 B-Lab seeks to attract student founders with:
A concept for a high-impact venture and a thorough understanding of the problem they aim to solve.
A proposed solution that addresses that problem.
A plan for measurable objectives that the team plans to reach while in B-Lab.
APPLICATION PROCESS AND TIMELINE
Thursday, November 21, 2019
Application Opens / Sign-up for an Application Mentor
B-Lab founders can submit their materials via our Google Form. We recommend that all prospective ventures request an application mentor to guide them through the process. Fill out the by Sunday December 8, 2019, to receive up to two application mentors.
Thursday, February 6, 2020 at 12:00 PM (noon)
Application Due
Don't wait for the last minute! Late applications will not be considered.
Friday, February 14, 2020
Finalist ventures notified
The B-Lab Selection Committee reviews applications and notifies finalist ventures.
Tuesday–Friday, February 18–21, 2020
Finalist interviews

Finalists interview with the selection committee to determine
their fit for the 2020 B-Lab cohort.
Friday, February 21, 2020
Final cohort determined and notified 
B-Lab ventures receive an email from the selection committee regarding their acceptance into the program! 
Friday, February 28, 2020
Deadline to accept offer 
Finalists must notify B-Lab staff of their acceptance of the offer.

Summer B-Lab Mentoring
If you are interested in mentoring a B-Lab venture from June–July, or would like to learn about opportunities to critique venture pitches during the programmatic events, please complete this form.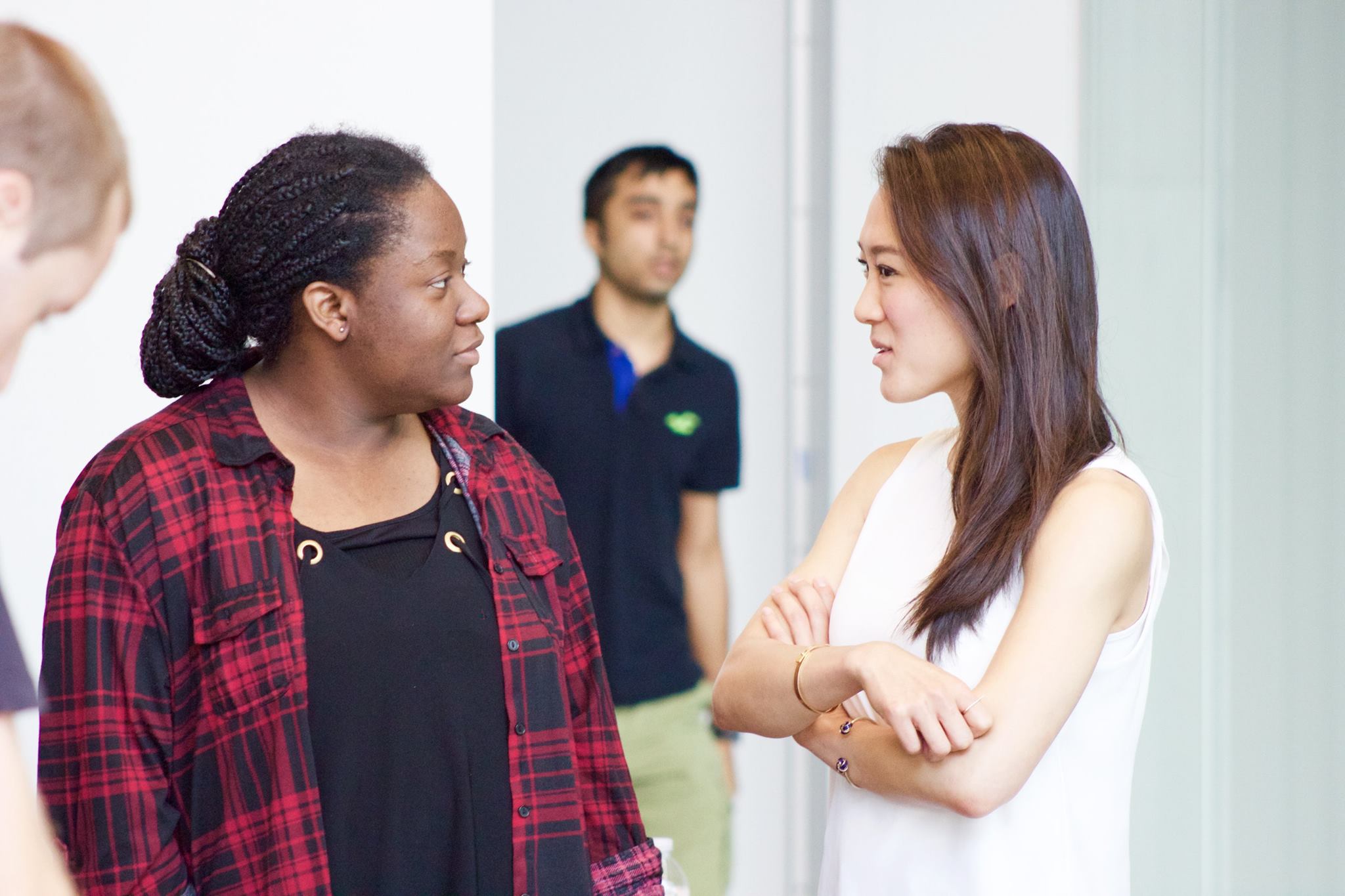 What are you looking for most in applicants?
Above all, we value passion for the problem that you are trying to solve and the willingness to work hard to find a solution with impact. The ability to deal with ambiguity is also a major plus, as well as resilience to cope with the pivots, dead-ends, and doubts that are unavoidable in the entrepreneurial process. We believe that great entrepreneurs come in all different forms and from all different backgrounds, so there is no preference for market sectors, solution types, or venture approach. We are also looking for teams that have put considerable effort towards bottom-up research (all applicants are required to watch this video!) and have an understanding or initial sketch of their venture's minimal viable product (MVP).
Who is eligible to apply to B-Lab?

Any full-time Brown (or RISD) undergraduate, graduate, or medical student is eligible to apply to B-Lab and if accepted receive the $4,000 scholarly award. Students who graduate in December 2019 and May 2020 are eligible to apply and receive the stipend as well. Alumni and non-Brown/RISD students are eligible to apply and participate in the summer program if accepted, but are not eligible for the scholarly award.
How can I get help with writing my B-Lab application?
You can receive mentorship from an alum or entrepreneur who is familiar with describing ventures and with our selection process. Fill out this form by December 8, 2019, so we can match you with an application mentor(s).
The B-Lab application requires a 2 minute video. What are you looking for?
We are not looking for the next Martin Scorsese; just a simple 2-minute video featuring you and your team will do. This is not a video production contest, but rather an opportunity to learn more about you, your passion for the problem and why you are the team to solve it. Upload your video to YouTube. Don't mark it as private or disallow embedding on YouTube, so we are able to see it. Then include that link in your final application. Do not wait until the last minute to upload your video to YouTube. Give yourself enough time to allow for unexpected technical difficulties. We will not accept late applications. Here's an example of what we are looking for. Questions? Or not sure how to do this? Email Liz Malone, Assistant Director for Programs (elizabeth_malone@brown.edu).
Does this need to be a commercial, for-profit venture to apply?
Definitely not! B-Lab fosters "high-impact" ventures that are commercial, social, for-profit, non-profit, or, in many cases, a blend of these.
Can I apply as a solo founder?
While we don't have a strict rule against it, we strongly prefer applications with a founding team, and ideally a team that has worked together prior to B-Lab. Entrepreneurship is a tough undertaking and we have found that a team of people is better able to build a successful venture. The ability to work well together is probably one of the highest predictors of success. Hence the old adage: an 'A' team with a 'B' idea is better than a 'B' team with an 'A' idea.
How does B-Lab compare to other incubator and accelerator programs?
Since we are situated within the University, we value our role as educators of  entrepreneurs alongside our charge to advance high-impact ventures. We see B-Lab as a springboard for ventures to go on to larger, national accelerator programs, and indeed many B-Lab ventures do. Teams have gone on to Venture for America, MassChallenge, Techstars, and others!
Can I apply both to B-Lab and the Brown Venture Prize?
Yes you can! However, the Brown Venture Prize  is designed to empower the most advanced entrepreneurial ventures founded by Brown students. It supports teams that have significantly validated an opportunity, and are nearer to creating "impact at scale." We recommend, but do not require, participating in B-Lab before applying to the Brown Venture Prize. Many of the past BVP top contenders and winners have been B-Lab participants. To learn more about the Prize, click here.
How far along does my venture need to be? Just an idea? Revenue? Already closed a seed investment from Marc Cuban?
In truth, a venture doesn't need to be that far along to be ready for B-Lab. A good idea is a great place to start, though we do prefer teams that have taken some thoughtful and concerted action on that idea (talked to prospective users, started building an MVP, etc.). It's also great when a team has taken the time to think through what the roadmap to success might look like and how to get there (knowing, of course, that things can, and do, change quickly when building a venture). We highly recommend Y-Combinator's Startup School as a starting point to learn more about venture development.
I'm a RISD Student – am I eligible for B-Lab?
Yes, most definitely! We regularly have RISD participants in B-Lab, and often on several B-Lab ventures. In fact, we believe that the Brown/RISD connection is a great source of entrepreneurial activity and innovation. Let's keep it going!
Are international students eligible for B-Lab?
Yes, of course! We just ask that interested applicants visit the Office of International Student and Scholar Services (OISSS) early in the spring semester to ensure that they have filled out all the necessary paperwork to stay in Providence over the summer.r.
Do I need to be in Providence to do B-Lab?
"Need?" What is this "need" of which you speak? You have the privilege, nay, the honor of staying in Providence during B-Lab!
In all seriousness, we do require that ventures stay in Providence for the duration of B-Lab, largely because so much great learning and progress comes from teams working alongside one another. Being here also allows ventures to take advantage of the great programming and resources that B-Lab provides.
What if I'm working on something deeply technical? Do you support ventures like mine?
Yes, definitely. We recognize that ventures require a wide variety of support, including those that are working on deeply technical problems. In fact, we work hard to provide as many technical resources as possible (including lab space, technical advisors, etc.) and to tailor the program to the specific needs of each venture.
Can I pursue other Brown-related activities while doing B-Lab?
Not really. Our expectation is that B-Lab is your only major workday time commitment. As a serious entrepreneur, you'll be putting significant energy into your venture. Other big distractions from that during normal work hours (UTRA's, RA programs, summer courses, etc.) aren't really compatible with your venture's, and B-Lab's, goals. That said, we want you to live a full and fun life in Providence in your free time. And we'll help that along with great B-Lab social events! We generally discourage students from being concurrently involved in other accelerators while participating in B-Lab, however we will not use this as a determining factor of eligibility.
Can I apply to B-Lab more than once?
If you previously applied but were not accepted into a cohort, you can apply again. If you already have participated in B-Lab, consider applying to the Brown Venture Prize.
How can I help with the B-Lab?
Each year we match application mentors with prospective applicants. Fill out this form here by December 8, 2019.