B-Lab 2016
Brown University's Breakthrough Lab (B-Lab) is an intensive 8-week accelerator program that supports student entrepreneurs developing high-impact ventures. Each venture receives sector-specific mentoring, a peer cohort of dedicated founders, and access to co-working space.
We welcomed 15 student ventures to the 2016 program. Our founders come from all across the Brown and RISD landscape and bring diverse perspectives, strengths, and interests to the cohort. They are bound together by their passion for creating meaningful solutions to important global challenges, and they represent some of the most advanced ventures in the Brown entrepreneurial ecosystem.
The Altor project is an effort to engineer tactical protocols and non-lethal drones to improve the security of otherwise vulnerable environments. This project can protect businesses or home-owners, save lives in public arenas, protect academic environments, and assist law enforcement agencies to optimize civilian interactions.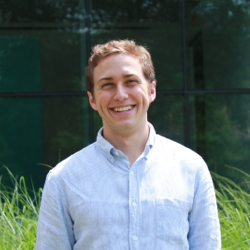 Ryan Carlson
Brown '16, Engineering - Mechanics of Solids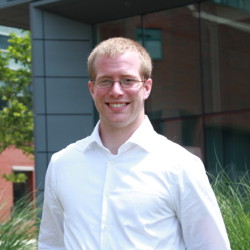 Kyle Meyer
Brown '16, Biomedical Engineering
ARTISTERY
Corporations curate, own and display art, but do not change it frequently. Homeowners have limited access to high value, well known art. And a common problem with current art display is that it is static, not engaging or interactive, and not fully transitioned to the digital age. Our product consists of a digital canvas(Display) and subscription that gives access to artwork from around the world and provides a user friendly way to curate it to the user's personal tastes. Our product brings a selection of high value art to homeowners, and dynamic, interactive and compelling art into corporate foyers, all curated by need.
Nikhil Arora
Brown '16, PRIME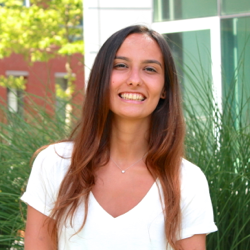 Idil Oksuz
Brown '16, PRIME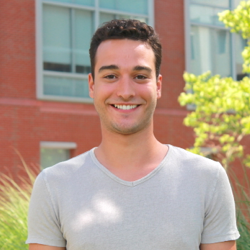 BREADCRUMBS
Breadcrumbs is a location based social networking app. Problem: Social status updates are time based.Curation is virtually non-existent as status updates and major life events and places of significance are mixed together with any other status update (e.g, Political musings). Opportunity: Relevant content WHERE it matters. Breadcrumbs will allow a user, for example, to post to a life event to any social network, but then also leave a geo-fenced "breadcrumb" that can be accessed by any follower.
Josephine Natrasevschi
Brown '18, Mechanical Engineering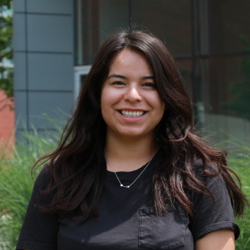 Ashley Urrutia
Brown '17, Computer Science and Public Health
BRYTE
Bryte Photo delivers premium Linkedin headshots at scale.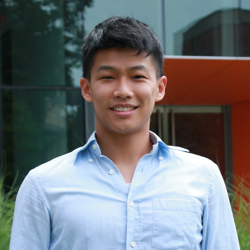 Yuyang (Ben) Bao
Brown MA '17, Computer Science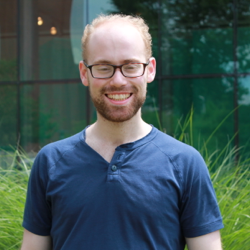 Michael Snower
Brown '17, Business, Entrepreneurship, & Organizations
CHOOSE SOMETHING GOOD
Doodle Buns are artisanal buns made with a special flour mix on the outside, with creative and delicious fillings on the inside. Doodle Buns are hand crafted using local and organic produce – pork belly to beef curry, from mushrooms to tofu, and from nutella to red beans, – which you can eat with your hands. Restaurants, food trucks, convenience stores, and dining halls have established and served essential roles in fulfilling the food needs of a community. However, they are particularly ineffective at catering to a busy, academic institution. Across the board these food service models: have not been innovative in the efficiency of their food production and waste reduction, they are costly to start-up and maintain their operation, and their service turnover time is high. While these qualities are not a problem for the casual diner, they do not serve the student who only has fifteen minutes to eat a healthy, freshly cooked, delicious, convenient meal. Doodle Buns seeks to provide the College Hill with delicious, high quality, convenient, and freshly cooked food alternatives.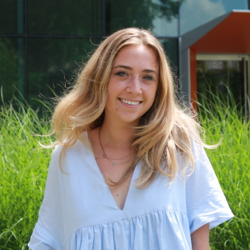 Elie Macadams
Brown '19, Biostatistics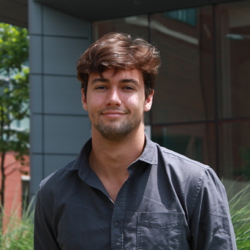 Adrian Grant-Alfieri
Brown '18, Social Innovation
DOODLE BUNS
HomeTap combines the efficiency of concentrated beverage technology with the convenience of ready-to-drink products. Our counter-top appliance integrates the process of mixing, chilling, and serving your favorite beverages on demand. Our own line of concentrates focuses on healthy and environmentally friendly beverages, including almond milk, that are otherwise hard to find in concentrated form. This technology enables an immediate reduction in packaging waste and emissions from beverage transportation.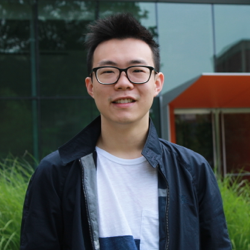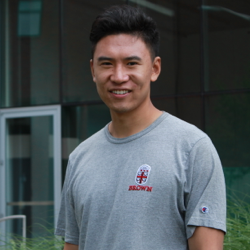 Cameron Sun
Brown '17, History
FETCHUM
Fetchum is an on-demand delivery service that delivers student and faculty on college campuses anything they'd like from within a certain radius of the designated campus through a network of student deliverers. In a nutshell, students enter whatever it is they'd like into the iOS application, and deliverers in close proximity who also have the app downloaded on their devices pick up and deliver the orders. Orders may range from food to dorm items, clothes, packages, homework – basically anything that is within legal boundaries. Our venture aims to create value by saving students time and effort, and providing jobs and some extra cash to those who don't want to work a regular, inflexible on-campus job that requires long hours and constant attendance.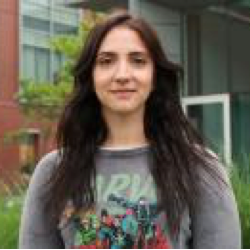 Isabella Amram
Brown '17, BEO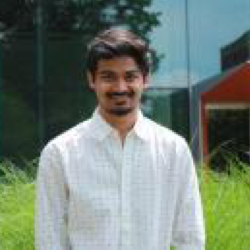 Raj Jaiswal
Brown '16, PRIME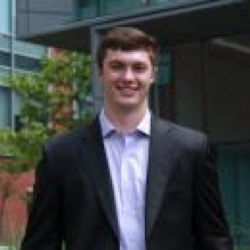 John Simpson
Brown '17, BEO
HYPERFEIT
Hyperfeit is a blockchain-based product authentication system. It's a system that uses a fully decentralized, cryptographically secure, and transparent system for tracking and authenticating inventory moving along a supply chain. Counterfeit products account for about $250 billion in losses incurred by the makers of the legitimate products. Current anti-counterfeit technologies are simply not advanced enough to be fully transparent and 100% reliable. Recent innovation in bitcoin and blockchain-based technology has created an opportunity for a better product authentication system to be created.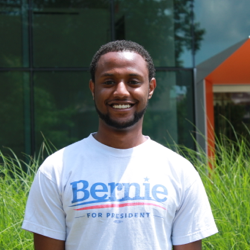 Thomas Abebe
Brown '17, Computer Science/Economics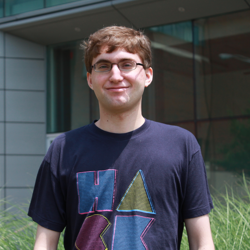 Gregory Carlin
Brown '19, Computer Science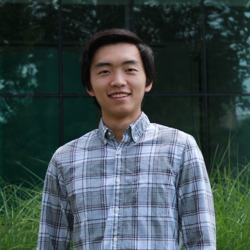 Qiheng Chen
Brown '17, Computer Science/History
IDEATE
At Ideate, our goal is to build and launch project-based courseware in advanced technical fields such as voice control systems, wearable computing, brain­ computer interfaces, etc. These are zero­ prerequisite web­ based courses for college students to acquire innovative skills and opportunities. Our current focus is to create and tailor courses for college students in India and Indonesia, many of whom are tech­-savvy and open to using MOOCs to supplement their learning. Our first set of public courses will be hosted on our own interactive, online platform. In addition to our platform, our innovation lies in our courseware. We are building courses ONLY in exciting, advanced fields of technology ­ such as voice control, wearable computing, virtual reality, supercomputing, gesture­ based interfaces, etc. We believe in a "learn ­by ­building" approach where our customers will learn how to build prototypes of cutting edge technological products such as Oculus Rift, Hololens etc online using hardware kits shipped by us.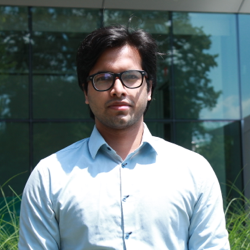 Rishabh Singh
Brown '17, Computer Science
Moniyka Sachar
Brown '17, Business, Entrepreneurship, & Organizations/PLME
KINETIC CLOTHING
We want to create a line of clothes that leverage varies wearable technologies to help the elderly or the disabled get dressed. For example, the vest will incorporate a closure device that closes on its own once the vest is put on. There will also be sleeves that will go down once the vest is put on so that the wearer won't have to struggle to get their arms through the sleeves.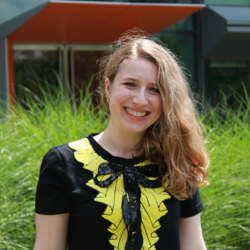 Brittany Cohen
Brown '17.5, Engineering (electrical)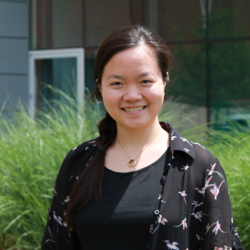 Amily He
RISD '18, Industrial Design
SOFT ENERGY
Our venture is based on the idea of high density of soft dielectrics which could be the next generation of energy-storage device. Our product is soft, light, small and with extreme high volume of capacity of electrical power. The product is successfully fabricated in lab and we need Brown University's support to get to the next stage of mass production.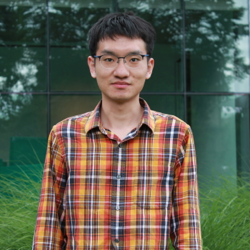 Yuhao Wang
Brown MA '16, Mechanics of Solids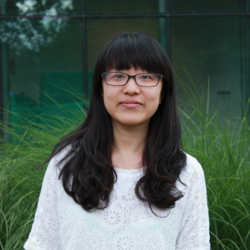 Lin Zhang
Brown PhD Candidate, Materials Science & Engineering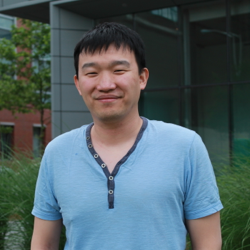 Liu Yu
Brown MA '16, Materials Engineer
TECHNOLOGIES AGAINST ASSAULT
Technologies Against Assault (TAA) is a benefit corporation that introduces biotechnology into sexual assault kits in order to empower more survivors to seek medical attention. Unfortunately, current hospital examinations are long and invasive, placing recent survivors into potentially re-traumatizing environments from 3 to 8 hours. TAA's biotechnology aims to shorten the examination, reduce the invasiveness, and alleviate many of the additional burdens survivors face when seeking medical attention. For more information on our technology and goals, check out the article below, written by the Providence Journal. Our Indiegogo Campaign is also still active if you'd like to give!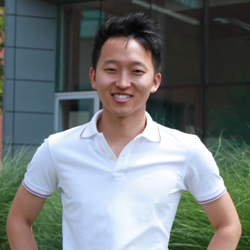 Richard Park
Brown '16, Biomedical Engineering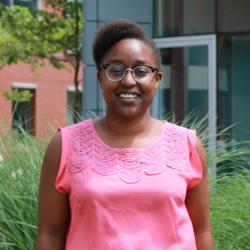 Bella Okiddy
Brown MA' 16, Biomedical Engineering, BS'15 Biomedical Engineering
TEXTUP
TextUp is a web-based case management and communication tool meant to strengthen the relationship between the homeless and the agencies that serve them. Case managers can text and call clients via our privacy protected platform and receive summary reports on their communication. Messages can be scheduled to be sent in the future as well as sent on behalf of other permission-granted staff members, making outreach easier and more collaborative. Homeless individuals can also subscribe to receive text or call alerts from agencies on new support programs and changes to resource availability, giving the homeless access to the
information they need for informed decision making.
Michelle Peterson
Brown '18, Public Policy & Public Health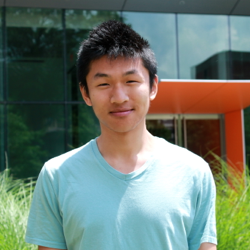 Eric Bai
Brown '15.5 & '20, Computational Biology/PLME
VISUAL LIFE
Visual life is aimed at creating an online platform in the form of website/app so as provide representation of complex data sets like than of evolution of species into visually pleasing interactive modules.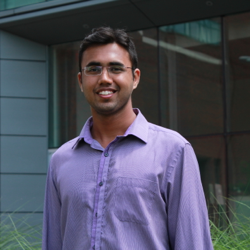 Shrikant Kadu
Brown '16, PRIME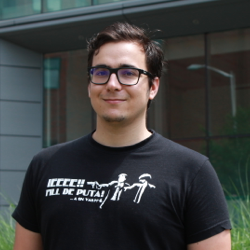 Alejandro Damian Serrano
Brown '19, Ph. D. in Ecology and Evolutionary Biology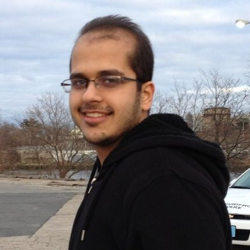 Ammar Hattab
Brown '18, Ph.D. in Computer Science
XPERII
Xperii is a software platform that reduces the inefficiency in subject recruitment by linking people with the research studies they are interested in through an automatic, streamlined process. Founded by a Brown University student and an MIT neuroscientist, Xperii's subject recruitment platform was conceptualized out of a personal need in recruiting subjects for cognitive neuroscience studies at MIT. Xperii serves researchers working in academia, pharmaceuticals, medical devices, focus groups, and product testing, and removes one of the tightest bottlenecks in the research process. We strive every day to make research more efficient and more effective, so that our customers are able to accelerate their research and develop tomorrow's advancements today.
Evan Ehrenberg
MIT '16, Ph.D. in Computational Neuroscience, MIT '16
Cynthia Chen
Brown '17, Computer Science, Mathematics and Economics