Office hours: Teresa Amabile, Professor in the Entrepreneurial Management at Harvard Business School, and Associate of the Strategy Innovation Group
October 31, 2017 @ 1:00 pm

-

2:00 pm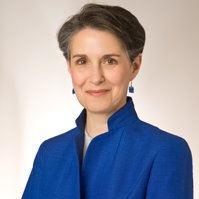 Teresa Amabile is a Baker Foundation Professor and Director of Research at Harvard Business School. Originally educated and employed as a chemist, Dr. Amabile received her Ph.D. in psychology from Stanford University. Her research investigates how life inside organizations can influence people and their performance. Originally focusing on individual creativity, Dr. Amabile's research expanded to encompass individual productivity, team creativity, and organizational innovation. This 35-year program of research on how the work environment can influence creativity and motivation yielded a theory of creativity and innovation; methods for assessing creativity, motivation, and the work environment; and a set of prescriptions for maintaining and stimulating innovation. Dr. Amabile's current research program focuses on the psychology of everyday work life, creativity, and career transitions.
http://www.hbs.edu/faculty/Pages/profile.aspx?facId=6409
Sign up for a slot below!