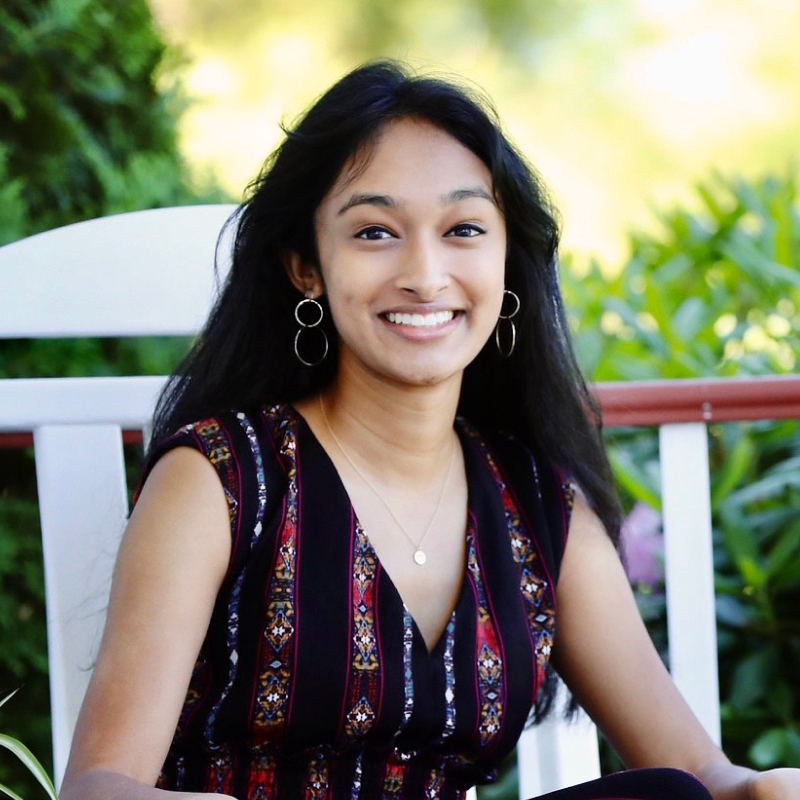 Computer Science and Entrepreneurship
Meera Kurup is a Senior from Nashua, New Hampshire studying Computer Science and Entrepreneurship. After her first coding class in 7th grade, she has held a deep passion for technology and the opportunities it holds. As a female in STEM, she has also become a strong proponent for Women in CS leading to the creation of the non-profit program CodeITGirls. The organization aimed to encourage more young girls to pursue STEM by hosting weekly workshops afterschool and in the summer teaching basic coding skills in Scratch programming. Through this experience, Meera has continued to support females in STEM by becoming the Women in Computer Science coordinator at Brown and working with local non-profit The Tech Collective through the Swearer Center Social Innovation Fellowship.
Outside of Computer Science, Meera has a similar passion for building and sustaining start-ups, starting right here at the Nelson Entrepreneurship Center. In her freshman year, she participated in Innovation Dojo, learning about the entrepreneurial process, and completing the program with a medical healthcare start-up idea. Since then, she met and joined co-founder Elvia Perez, a Brown alum, in leading EmpowerU, an educational tech startup that works to address educational disparities by providing students with the resources and tools they need to obtain higher education. As leading CTO, she grew a team of developers to create an app prototype and presented EmpowerUat multiple pitch competitions and VC presentations.
Meera is excited to chat about technology, prototyping, education, and entrepreneurship resources at Brown, or if you are curious about navigating the entrepreneurial world here at Brown.