Startup Studio
Gain insight on every aspect of the startup building process. The Nelson Center brings in industry experts to break down topics to a beginner-friendly level.
Read to learn more about past speakers and watch recordings of their talks. Check out our events page for upcoming opportunities and our YouTube Channel for more videos.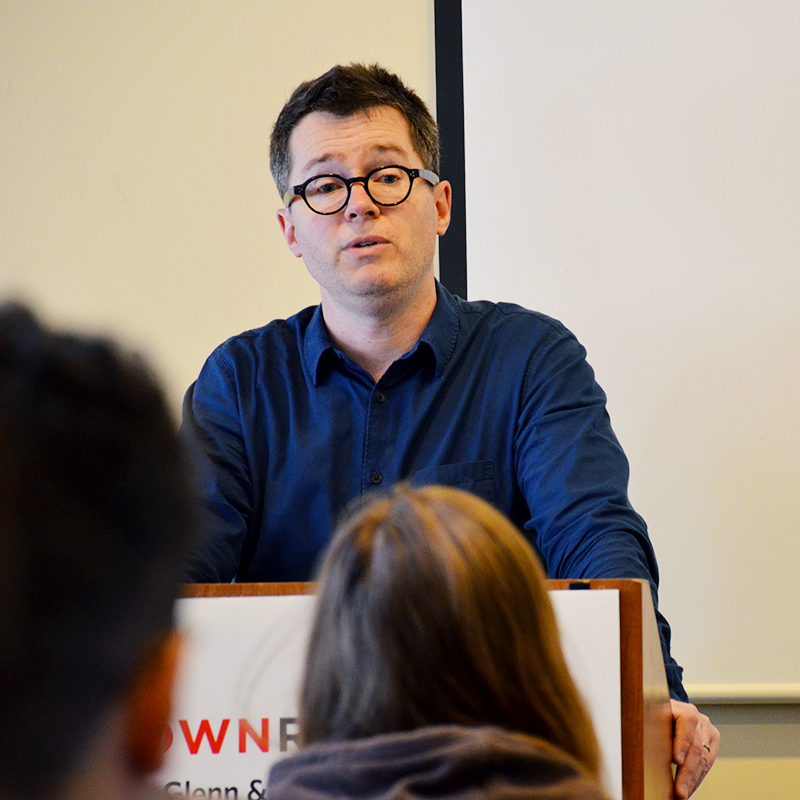 Kristopher Brown '89
Your First Term Sheet from a Venture Capitalist
Hosted April 4, 2019

Kris Brown '89, is an entrepreneur, a life sciences-focused angel investor, and a corporate law partner at Goodwin Procter LLP in New York City. In this tactical startup studio, Kris will discuss what to do when you get your first investment proposal from a venture capitalist.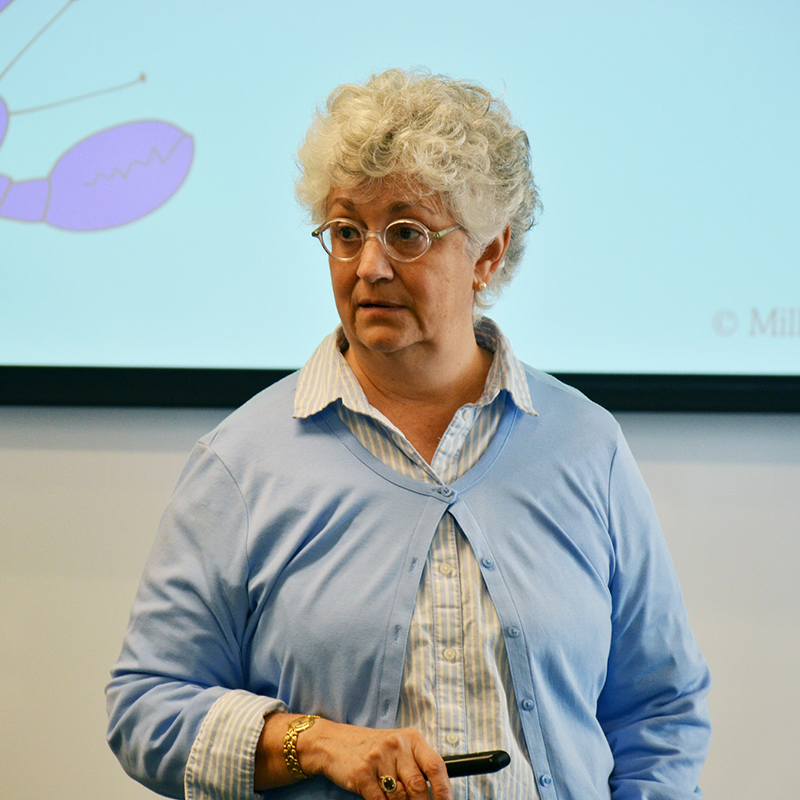 Deb Mills-Scofield '82
Value Proposition: Creating Solutions That Matter
Watch her talk
Need help with your startup? Or discovering how to find customers? Watch Deb Mills-Scofield, the Nelson Center for Entrepreneurship's resident "Mentoring Maven," and her workshop that will show you how to find out if your idea has any value to your targeted customers (or just to you). Learn how to recognize a problem and how to create a solution that matters. The workshop focuses mainly on defining value propositions, because if there's no value proposition – there's no need for a business model!
Katie McDonald, Founder/CEO of bnourished
Self-Care Habits for the Entrepreneur
Hosted November 1, 2018
At this event, Katie McDonald, a self-care strategist and founder/CEO of bnourished, discussed her own essential tips for entrepreneurs to avoid mental and physical burnout during the high demand period of early-stage startups.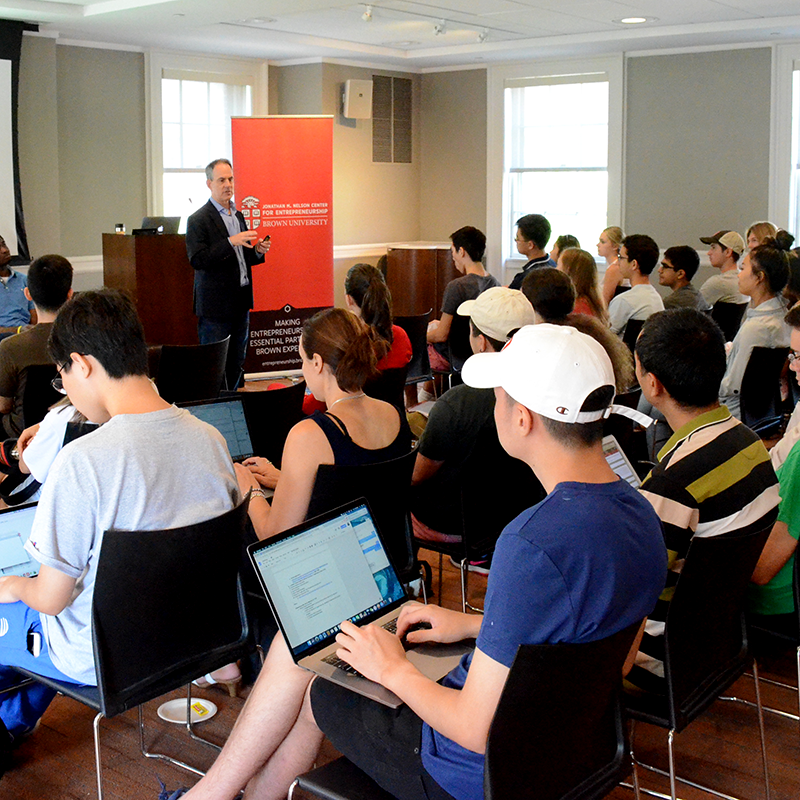 Kalie Gold '08
Making Research Usable in a Startup
Watch her presentation
Many will tell you that being an entrepreneur is about risk, innovation, and growth. Being an entrepreneur is also about efficient investments in R&D, customer feedback, data-driven decisions, and big doses of common sense. In this workshop, Kalie explained how to integrate efficient and high-value hypothesis testing and research into their startup planning. Kalie's international career has taken her from the Dominican Republic to Nigeria, Ethiopia, Uganda, Myanmar, Malawi, and beyond. She has worked for micro-finance institutions, agricultural finance institutions, and now leads Operations for Pula Advisors out of Nairobi, Kenya.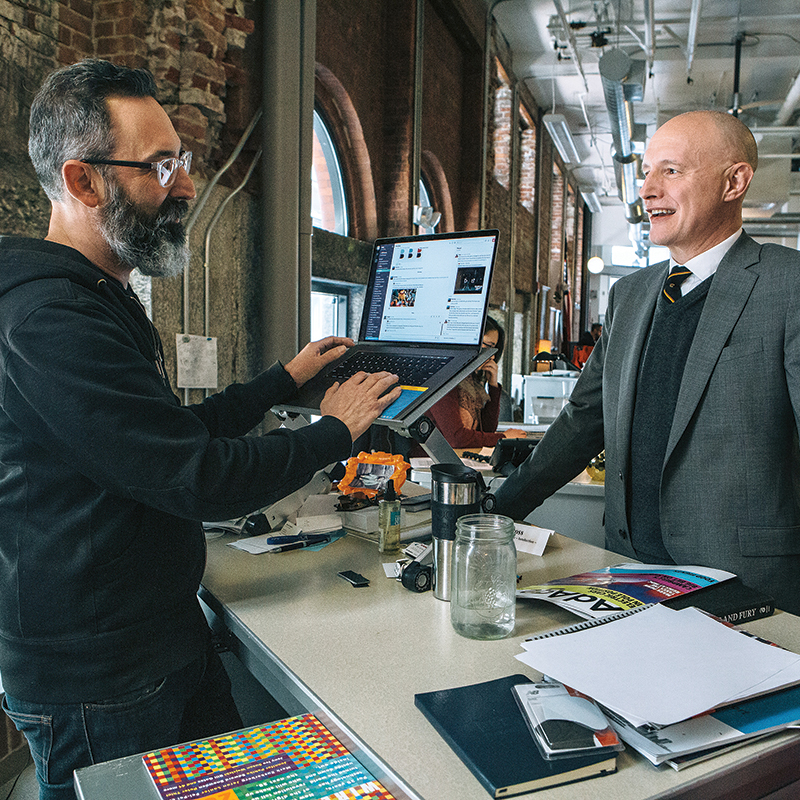 Jeremy Crisp and Alec Beckett, Partners at NAIL Communications
Branding: The Secret Sauce
Hosted February 7, 2019
Investing in marketing may be the most influential way to generate growth for a new brand. And yet, due to tight budgets and a laser focus on their new product/service, entrepreneurs tend not to prioritize this game-changing investment. This studio session was geared to help startups find a way to ensure the ingredient of marketing is available at the time when it's most essential. After all, at a very minimum, your customers need to know your product/service is available to them. And why they desperately need it. Jeremy and Alec are creative and managing partners, respectively, at NAIL Communications, a brand and marketing agency based here in Providence.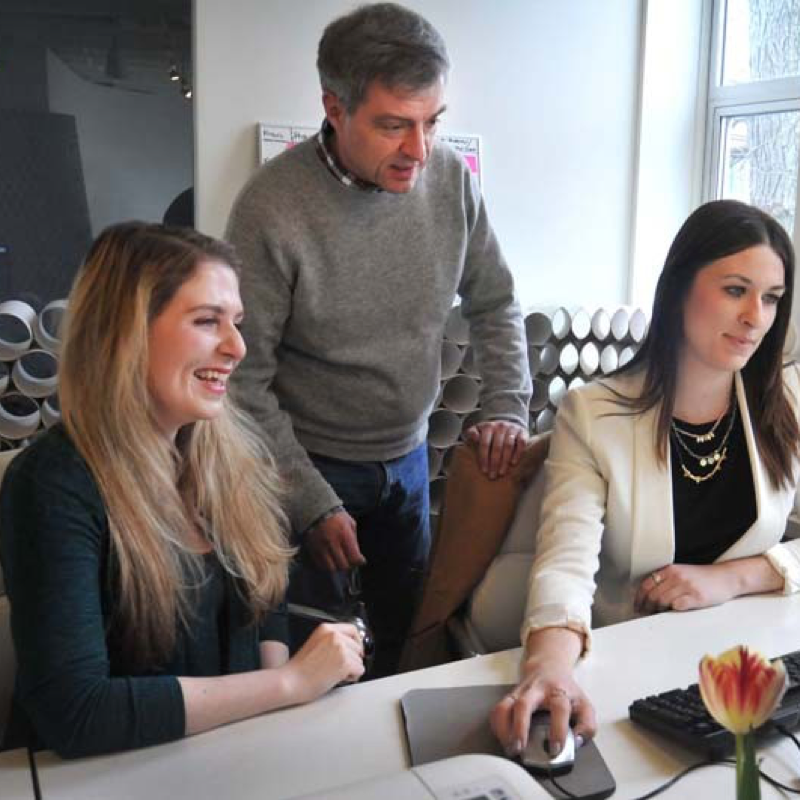 Scaling Your Startup Using Digital Marketing
Working Planet Co-Founder Soren Ryherd
In this workshop, Working Planet Co-Founder Soren Ryherd discussed the starting points, options, and common pitfalls to avoid in using digital marketing for customer acquisition. Digital marketing is the largest form of advertising in the world and encompasses everything from Search to Email to Internet Radio; a world so big and dynamic it is hard to know where to start. Bringing this down to first steps, measurement, risk management and pivot choices can allow even small startup teams to leverage these powerful opportunities.