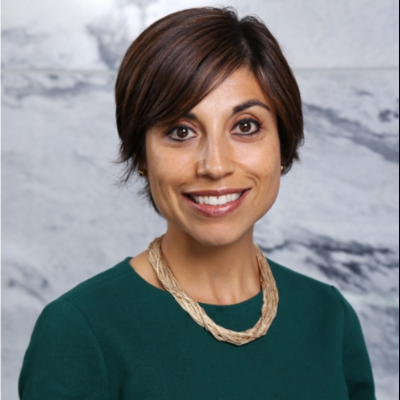 Professor of Law, University of California, Irvine
Mehrsa Baradaran is a professor of law at UCI Law. Previously, she was the Robert Cotten Alston Chair in Corporate Law and Associate Dean for strategic initiatives with a focus on diversity and inclusion efforts and national and international faculty scholarship recognition at the University of Georgia School of Law. Baradaran writes about banking law, financial inclusion, inequality, and the racial wealth gap. Her scholarship includes the books How the Other Half Banks and The Color of Money: Black Banks and the Racial Wealth Gap, both published by the Harvard University Press. The Color of Money: Black Banks and the Racial Wealth Gap was awarded the Best Book of the Year by the Urban Affairs Association, the PROSE Award Honorable Mention in the Business, Finance & Management category. Baradaran was also selected as a finalist at the 2018 Georgia Author of the Year Awards for the book in the category of history/biography. Baradaran has also published articles including "Jim Crow Credit" in the Irvine Law Review, "Regulation by Hypothetical" in the Vanderbilt Law Review, "It's Time for Postal Banking" in the Harvard Law Review Forum, "Banking and the Social Contract" in the Notre Dame Law Review, "How the Poor Got Cut Out of Banking" in the Emory Law Journal, "Reconsidering the Separation of Banking and Commerce" in the George Washington Law Review and "The ILC and the Reconstruction of U.S. Banking" in the SMU Law Review. Of note, her article "The New Deal with Black America" was selected for presentation at the 2017 Stanford/Harvard/Yale Junior Faculty Forum. Baradaran and her books have received significant national and international media coverage and have been featured in the New York Times, the Atlantic, Slate, American Banker, the Wall Street Journal and Financial Times; on National Public Radio's "Marketplace," C-SPAN's "Washington Journal" and Public Broadcasting Service's "NewsHour;" and as part of TEDxUGA. She has advised U.S. Senators and Congressmen on policy, testified before the U.S. Congress, and spoken at national and international forums like the U.S. Treasury and the World Bank. She earned her bachelor's degree cum laude from Brigham Young University and her law degree cum laude from NYU, where she served as a member of the New York University Law Review.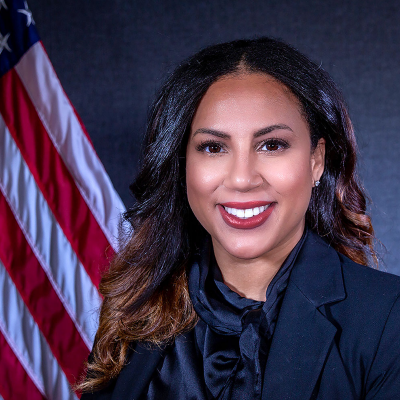 Assistant Administrator for the Office of Women's Business Ownership, U.S. Small Business Administration
Ms. Natalie Madeira Cofield has been appointed to serve as the Assistant Administrator for the Office of Women's Business Ownership, effective Monday, March 1, 2021. In this role, Ms. Cofield serves as a senior executive providing executive oversight, management, leadership, and championship of female entrepreneurship.  As an assistant administrator, Cofield will oversee the largest expansion of the Women's Business Center (WBC) network in the history of the Small Business Administration across its nearly 140 center footprint and more than $70 million in federal grant-making to support the growth of women-led firms.
Cofield is a seasoned entrepreneur and executive with over 15 years of experience in securing diverse capital, building strategic partnerships, and leading state and local economic development programs to successfully incubate and scale small business development and expansion initiatives in communities throughout the United States. Cofield brings extensive experience leading business and trade associations and working with corporations, and philanthropic organizations to develop programs to support entrepreneurship within women-led, diverse and urban communities and is responsible for securing over $22 million in capital to invest in entrepreneurial ventures and small business programs and initiatives.   Most recently she served as Founder & CEO of Walker's Legacy and the Walker's Legacy Foundation providing entrepreneurship programming to support thousands of multicultural women entrepreneurs.  Prior to this role, Cofield held various leadership positions in cities across the nation including Los Angeles, New York and Austin, where she served as the CEO of the Greater Austin Black Chamber of Commerce.
She has been named by Entrepreneur Magazine as one of the 100 Most Powerful Women in Business and was selected among 137 cover-story business leaders and entrepreneurs from across the nation for her response to COVID-19 in the magazine's July/August 2020 edition cover. The Root named her one of the 100 Most Influential African Americans in the country and she has also been named among the list of Women Who Mean Business and one of the 100 Most Powerful Washingtonians by the Washington Business Journal.
She is a graduate of Howard University where she received her BBA in Information Systems as a Gates Millennium Scholar and the Baruch School of Public Affairs where she was a National Urban Fellow. She is a member of Delta Sigma Theta Sorority, Inc.
Ashley Gomez, Ph.D. candidate
Ph.D. candidate in Behavioral and Social Sciences at the Brown School of Public Health
AshleyGomezresearches the health of immigrant Latinas who are entrepreneurs, direct care workers, or both.Her dissertation puts into focus how entrepreneurialLatinasareable to develop businesses, despite being resource-constrained, perceptions about their own health, and how various social determinants of health influence their well-being. Her interview also examines how COVID-19 has impacted these entrepreneurs' health, businesses, and work conditions.Prior to Brown, she worked with the center forDisease Control and Prevention, local government agencies, nonprofits, and community-based organizations to promote health equity and access for Latinxs in the U.S. and Mexico. Ashley holds an MPH degree in Sociomedical Sciences and a certificate in Public Health Research Methods from the Mailman School of Public Health at Columbia University, New York City. She also holds a B.A. in Chicanx Studies from UCLA.
Associate Professor of Political Science and the Director of the Center for Migration, Demography, and Population Studies (CMDP) at the University of Nevada, Las Vegas (UNLV)
Dr. Tiffiany Howard is an Associate Professor of Political Science and the Director of the Center for Migration, Demography, and Population Studies (CMDP) at the University of Nevada, Las Vegas (UNLV). She is also the former Bank of America-Small Business and Entrepreneurship Senior Research Fellow for the Congressional Black Caucus Foundation.
Dr. Howard earned her joint doctorate in political science and public policy from the University of Michigan-Ann Arbor in 2006, and joined the UNLV faculty in 2008. Her fields of specialization include international security, immigration and refugee policy, and comparative analyses of race, gender and ethnicity.
She is a member of the Las Vegas Chamber of Commerce and works with the organization to provide resources and educational opportunities to help Nevada businesses succeed and create jobs. She has worked with businesses such as Bank of America, Home Depot, Walmart, Nevada Energy, Cox Communications, MGM, and Nike to promote community engagement and corporate social responsibility. Additionally, her expertise in fund development, launching capital campaigns, cultivating donor relations, securing foundation grants, and program and policy evaluation position her well for understanding how business and community leaders work together around common interests of economic empowerment for disadvantaged communities.
She is also the recipient of several prestigious grant awards and research fellowships, including the Council on Foreign Relations-International Affairs Fellowship; the Geneva Center for Security Policy-Associate Fellowship; the Asser Institute-Visiting Fellowship; the Department of Education-UISFL Program-Business Spanish Experience Grant; the Black Mountain Institute-Faculty Fellowship; the Ford Foundation-Postdoctoral Scholar Fellowship; the APSA Centennial Center Visiting Scholar Fellowship; and the Department of Defense-DARPA Research Fellowship.
Dr. Howard is the author of The Tragedy of Failure (Praeger Security International/ABC-CLIO, 2010), and Failed States and the Origins of Violence (Routledge, 2014). She is the co-author of Sex, Power and Politics (Palgrave: 2016), and Latinos in Nevada (University of Nevada Press, Forthcoming 2021). Other notable peer reviewed publications appear in Civil Wars, Studies in Conflict and Terrorism, the Journal of Political Science Education, National Political Science Review, the Journal for Deradicalization, and Immigrants and Minorities.
Assistant Professor of Organizational Behavior in the ILR School at Cornell University
Dr. Courtney L. McCluney (she/her) examines how practices and norms in organizational contexts create marginalization for employees who are members of marginalized groups (e.g., Black employees, women of all races). Her most recent project examines practices that (de)stigmatize Blackness in Detroit's entrepreneurial ecosystem. Dr. McCluney's work has been published in Gender, Work and Organization, Equality, Diversity, and Inclusion: An International Journal, Journal of Vocational Behavior and numerous books including Race, Work, and Leadership: New Perspectives on the Black Experience. Dr. McCluney is a regular contributor to Forbes and Harvard Business Review, and she was recently named a Thinklist Amplify Nominee by the University of Bath's Centre for Business, Organizations, and Society.
 Dr. McCluney is the co-founder of POISED a microcommunity within the Center for Positive Organizations, member of the Harvard Business School Gender Initiative and the Venture Capital Inclusion Lab. She completed a postdoctoral fellowship in the Darden School of Business at the University of Virginia, and earned her PhD in Psychology at the University of Michigan and BA in Psychology and Interpersonal/Organizational Communications at the University of North Carolina at Chapel Hill where she was a Ronald E. McNair Scholar.
Assistant Professor of Public Health & Entrepreneurship
Jennifer Nazareno, Ph.D is an Assistant Professor of Public Health & Entrepreneurship. She has a dual appointment at the Center and in the Department of Behavioral and Social Sciences in the School of Public Health. Jennifer's speciality areas include medical sociology and health; qualitative methodology; women's migration, labor and entrepreneurship. She received her PhD from the University of California, San Francisco (UCSF) in 2015 and was an AHRQ and Presidential Diversity Post Doctoral Fellow at Brown. Her dissertation won the UCSF Anselm Strauss Award for Most Distinguished Qualitative Dissertation and was the first study to examine the lived experiences of immigrant Filipino women who emerged as owners of health and long-term service related businesses.
Jennifer is currently completing her book manuscript, Hidden Health Care: Immigrant Filipina Nurses Building Businesses in the Shadows of the U.S. Long-Term Care Industry.It's the first book to examine the emergence of immigrant Filipino women entrepreneurs in the United States starting as early as the 1970's.
Jennifer organized the Center's first one-day conference, "Entrepreneurship at the Intersection of Diversity and Inequality." Her vision for the conference engaged the intersectionality of race/ethnicity, gender, class, sexuality, differently-abled bodies, and immigrant status, and how these different social statuses shaped the pursuit of entrepreneurship. Jennifer's peer-reviewed publications can be found in the International Journal of Health Services, Social Science & Medicine, American Journal of Industrial Medicine, Medical Care, and the International Journal of Entrepreneurial Behavior & Research.
She is the 2019 recipient of the prestigious Dean's Award for Excellence in Teaching.
Professor Nazareno's courses taught through support of the Nelson Center:
– PHP 1680U Intersectionality and Health Inequities
– UNIV 1089 Global Dynamics and Critical Perspectives on Immigrant Entrepreneurship in the United States
Arturo E. Osorio Fernandez, Ph.D.
Associate Professor of Practice – Entrepreneurship, Department of Management & Global Business, Rutgers Business School, NJ
Professor Osorio Fernandez holds a Ph.D. in Strategic Management from the University of Massachusetts, Amherst. Dr. Osorio Fernandez is currently a fellow at The Center for Urban Entrepreneurship and Economic Development (CUEED). Before coming to Rutgers he spent the last 5 years researching and documenting the socioeconomic renaissance of a former mill town in Western Massachusetts. This work, focused on members of the creative class (in particular artists and artisans), explored the influence and reach of individuals' lifestyle choices in the community's everyday life. His research interests include urban entrepreneurship, the creative class, grassroots movements, and socio-economic development of communities.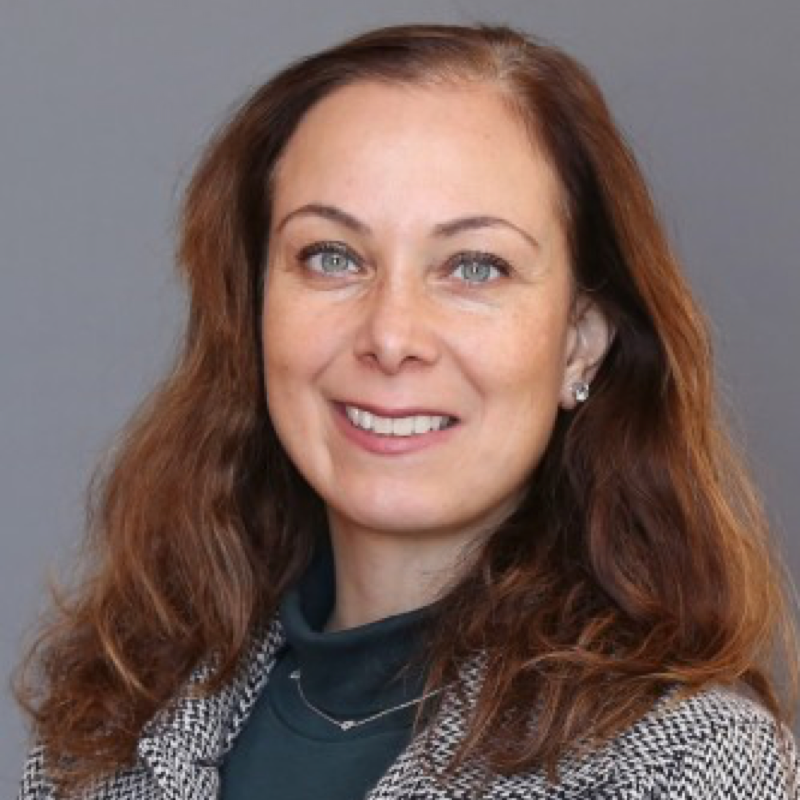 Professor of Practice at the School of Engineering and Academic Director of the IE Brown Executive MBA program at Brown University
Banu Ozkazanc-Pan is is also the Founder and Director of the Venture Capital Inclusion Lab at the Nelson Center for Entrepreneurship. The Lab was started in 2018 with funds from her $260,000 Ewing Marion Kauffman Foundation grant examining the decision-making and network behaviors of VCs. The Lab focuses on understanding and solving funding inequities in the VC industry through data-driven research, education and advocacy. Banu's research interests are mainly in the areas of diversity and inclusion in organizations and in entrepreneurial ecosystems.
Recently, Banu was interviewed by NBC News about equity and entrepreneurship. In June 2019, she was invited to testify at the U.S. Senate Committee on Small Business & Entrepreneurship hearing to re-authorize the SBIC program to speak about the importance of women and minorities as investors and as entrepreneurs for the economy. She has also contributed her expertise on gender and inclusion to the 2018 UN Report on "Gender Lens to the U.N. Guiding Principles on Business and Rights" (see RMIT 1, 2 and 3 reports). Her research has been covered in CBS Boston, NPR All Things Considered, NBC News, and Boston Magazine among other media outlets. Her piece in The Conversation, focusing on the intersections of gender, inclusion and tech, has over 24,000 reads and offers ideas and steps that are necessary for the tech sector to become inclusive.
Banu is currently Joint Editor in Chief of Gender, Work & Organization and the author of Transnational Migration and The New Subjects of Work: Transmigrants, Hybrids and Cosmopolitans. She has two forthcoming books with Cambridge University Press titled Entrepreneurial Ecosystems: A Critical Gender Perspective (2020) and A Transnational Approach to Entrepreneurial Ecosystems(2021).
Her TedXBrownU talk with Emily Wanderer on inclusion in the social entrepreneurship field will be live streamed on November 19, 2020.
Visiting Lecturer of Sociology, Georgia State University
Dr. Taura Taylor received her doctorate from Georgia State University in 2019 and is currently teaching in Georgia at both Kennesaw State and Oglethorpe University. She also holds a B.B.A Finance degree from Howard University and is the owner/operator of The Nappy Parlor, LLC. Taura's research interests are varied, ranging from sociology of education, to social movements, to entrepreneurship; all of which converge into her express interest in intersectionality and micro-level resistance. She is working on a book proposal based on her dissertation "Hair That Moves: Black Solidarity, Cognitive Pluralism, and The Natural Hair Social Movement."
Professor of Sociology and Associate Vice Provost for the Faculty, University of Southern California, Merced
Zulema Valdez is professor of sociology at University of California, Merced, where she also holds an appointment as Associate Vice Provost for the Faculty. Prior to her arrival at UC Merced, she was associate professor of sociology at Texas A&M University. She is an expert in the study of ethnic and minority entrepreneurship, undocumented students in higher education, and health disparities in low-resource immigrant and ethnic minority communities. Professor Valdez has received fellowships from the Ford Foundation, the National Poverty Center and the Center for Comparative Immigration Studies, as well as grants from the National Institute for Health and the American Sociological Association. She is the author of two books, The New Entrepreneurs: How Race, Class, and Gender Shape American Enterprise and Entrepreneurs and the Search for the American Dream, dozens of articles, and several edited volumes. Professor Valdez is committed to mentoring the next generation of young scholars and was honored to receive the Distinguished Graduate Teaching and Mentoring Award from the University of California, Merced for the 2019-2020 academic year. In her efforts to advance social justice and engage with her local community, she volunteers as facilitator for the Insight Garden Program at Chowchilla Women's Prison and serves on the advisory board for the American Bar Foundation's Network for Justice research initiative, The future of Latinos in the United States: Law, Opportunity, and Mobility. Valdez holds a PhD in Sociology from UCLA.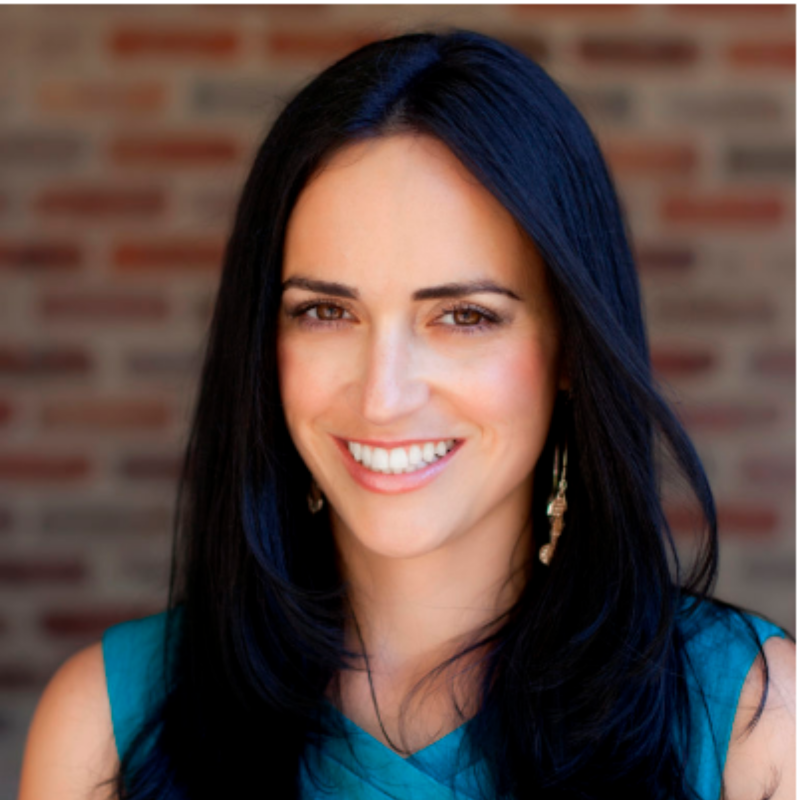 Jody Agius Vallejo, Ph.D.
Associate Professor, Sociology/American Studies & Ethnicity Co-Director of Graduate Studies, Sociology Associate Director, USC Equity Research Institute, University of Southern California, Dornsife
Jody Agius Vallejo's research areas include immigration, immigrant integration, race/ethnicity, and inequality, poverty, and mobility. Her book, Barrios to Burbs: The Making of the Mexican American Middle Class (Stanford University Press, 2012) examines the mechanisms—such as parental legal status, access to higher education, and business ownership—that expedite social mobility and integration into the middle class for Mexican Americans. The book also examines middle-class Mexican Americans' racial/ethnic and class identities, their connections to family and community, financial and social obligations to kin, and civic engagement.
Agius Vallejo's next book, in progress, investigates middle-class Latino entrepreneurs and the Latino economic elite. The research examines the institutions that support the Latino economic elite and argues that the Latino elite have developed an alternative, ethnic-based economic system of ethnoracial capitalism to facilitate a pathway of marked economic integration and mobility.
With Lisa Keister, she has also published on wealth attainment. In 2019 they co-edited a special issue of Journal of Ethnic and Migration Studies on Immigrants and Wealth Attainment.
Agius Vallejo's research has been funded by The National Science Foundation, The American Association of University Women, The Lusk Center for Real Estate, the American Sociological Association and National Science Foundation Fund for the Advancement of the Discipline, the John Randolph and Dora Haynes Foundation, the UC Davis Center for Poverty Research, and the USC Office of the Provost. She has held an American fellowship from the American Association of University Women and also a postdoctoral fellowship at the Center for Comparative Immigration Studies and U.S.-Mexican Studies at the University of California, San Diego.
In 2016 she was named one of the top 50 graduate and postdoctoral scholar alumni from the University of California, Irvine. She is also the recipient of the USC Dornsife Junior Raubenheimer Award for Research, Teaching, and Service, and the USC Mellon Mentoring Award for faculty mentoring undergraduates.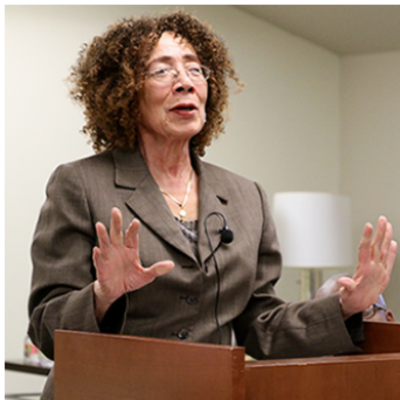 Juliet E.K. Walker, Ph.D.
Professor, Department of History, University of Texas, Austin. Founder/Director Center for Black Business, History, Entrepreneurship, Technology, IC2 Institute Research Fellow, Fellow of George W. Littlefield Professorship in American History, Faculty Affiliate Center for African and African American Studies (UT Austin),  Faculty Affiliate Department of African and African Diaspora Studies (UT Austin)
Juliet E. K. Walker is  the founding director of the Center of Black Business History, Entrepreneurship, and Technology. Her scholarship has provided the foundation for recognizing black business history as a subfield in African American history. She is the author of the first comprehensive book on black business history, The History of Black Business in America: Capitalism, Race, Entrepreneurship (1998), which was reissued in 2009 with a new chapter, "They Never Had A Chance: Black Business in the Crossfires of the American Civil War, 1861-1865." Her Free Frank: A Black Pioneer on the Antebellum Frontier (1983) details the entrepreneurial activities of slave-born Frank (1777–1854), Dr.Walker's great great grandfather, who purchased sixteen family members from slavery using profits from slave and free enterprises, and who was the first African American to legally plat a town in 1836. Free Frank, his business activities as both a slave and free Black in addition to his town New Philadelphia were the topics of Dr. Walker's 1976 University of Chicago PhD dissertation under the eminent African American Scholar, Dr. John Hope Franklin.
Dr. Juliet E. K. Walker began teaching the first-known college course devoted to Oprah Winfrey as noted in Smithsonian's National Museum of African American History and Culture's exhibit in June of 2019, "Watching Oprah: The Oprah Winfrey Show and American Culture,". The exhibit featured Dr. Walker's course syllabus from a course she taught entitled "Oprah Winfrey, the Tycoon" at the University of Illinois at Urbana-Champaign.
Walker's research enabled the town site, New Philadelphia, Illinois, to be named a National Historic Landmark. She is also the editor of the Encyclopedia of African American Business History (1999) and the author of some ninety articles and scholarly essays. Walker has held a senior Fulbright fellowship in South Africa and a Princeton Davis International Center fellowship, as well as fellowships from the Rockefeller Foundation, the Ford Foundation, and the National Endowment for the Humanities at Harvard University's W.E.B. DuBois Research Institute. She has won twelve publication awards and three-lifetime achievement awards: the Carter G. Woodson Scholar's Medallion from the Association for the Study of African American Life and History; the Indiana University-Purdue University Indianapolis Madame C.J. Walker Lifetime Achievement Award, and the Business History Conference Lifetime Achievement Award. She is currently completing a book, "Oprah Winfrey: An American Entrepreneur."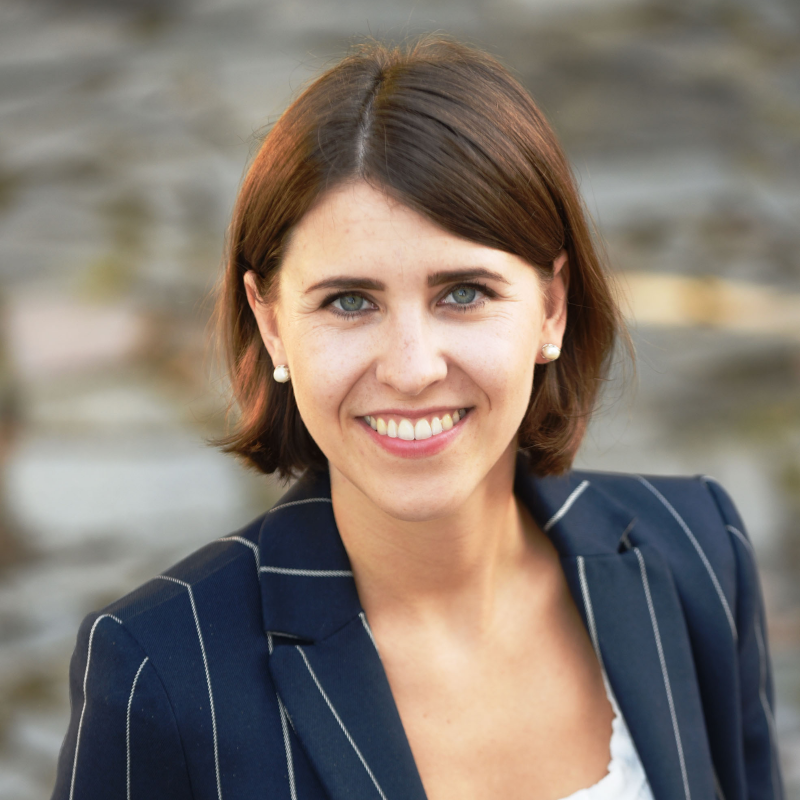 Ph.D. candidate, Sociology Graduate Program in Development Fellow Population Studies and Training Center Fellow, Hazeltine Fellow 2020-2021
Ieva's dissertation examines the role of universal public childcare in women's decisions about employment and entrepreneurship in Chennai, India. The first part of the study uses an original household survey to investigate the relationship between public childcare and women's work type. In the second part, Ieva will conduct in-depth interviews with self-employed mothers, both users and non-users of public childcare, to understand how women make decisions about childcare and entrepreneurship, and which motivates which. This project contributes to our understanding of how public childcare, a key social welfare institution, affects women's choice of work, entrepreneurship and economic mobility more broadly.