Brown University's Breakthrough Lab (B-Lab) is an intensive 8-week accelerator program designed to support student entrepreneurs developing high-impact ventures. Each participating team receives access to custom mentoring, a peer cohort of dedicated founders, and co-working space.
We are thrilled to welcome 14 student ventures to this year's program. Our founders come from all across the Brown and RISD landscape, as well as MIT and UPenn, and bring diverse perspectives, strengths, and interests to the cohort. They are bound together in their passion for creating meaningful solutions to important global challenges, and they represent some of the most advanced ventures in the Brown entrepreneurial ecosystem.
Check out the 2019 B-Lab Pitch Night!
ART TO REDUCE MENTAL HEALTH STIGMA
Art to Reduce Mental Health Stigma (ARMS) is a Rhode Island-based nonprofit whose mission is to challenge the stigma surrounding mental illness using art as a forum for self-expression, healing, and dialogue. With a wide variety of events for everyone from professional artists to beginners, ARMS creates a space for individuals with mental illness to develop new work, share their experiences, and expand their audience. By welcoming allies, community members, and local organizations to engage with art and discussions of mental health, we hope to generate both individual and institutional progress in destigmatizing mental illness.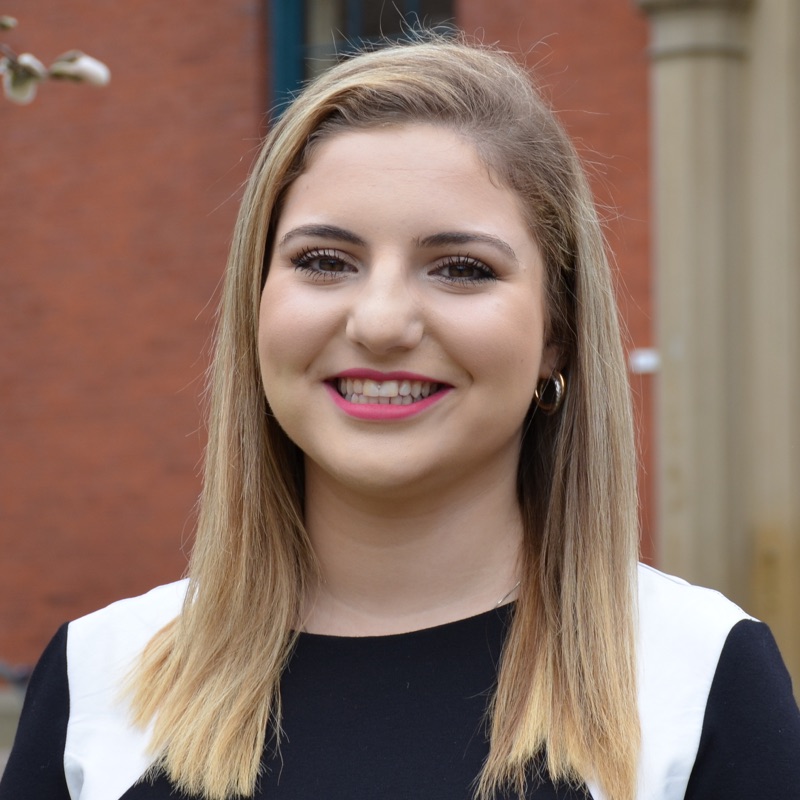 Bella Roberts
'20, Literary Arts, Public Policy
mirabella_roberts@brown.edu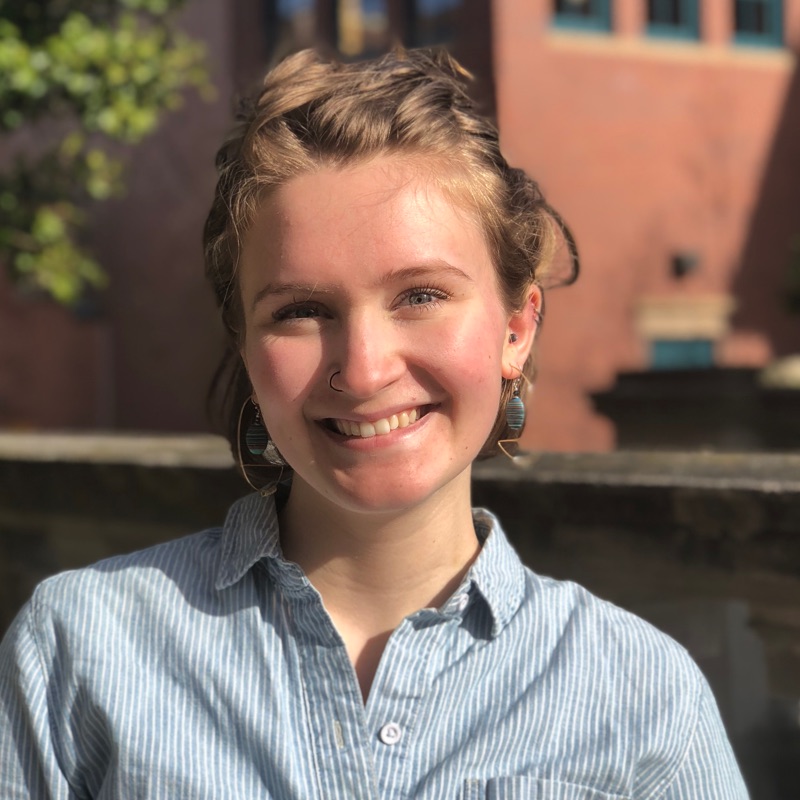 Beth Pollard
'21, Contemplative Studies
BASA is on a mission to empower the next generation of innovators by designing creative learning opportunities for the children of today. We aim to prepare children and teens for the challenges of the 21st century and to build a lifelong community of learners passionate in STEAM by offering a variety of playful educational resources; a virtual community platform, easily accessible learning tools, after-school and summer programs, and individual mentorship. One of our principal objectives is to help bridge the gap between traditionally neglected communities to high-quality learning experiences. By partnering with purpose-lead individuals and organizations across the public and private sector we will offer every child the opportunity to develop their full potential and to thrive.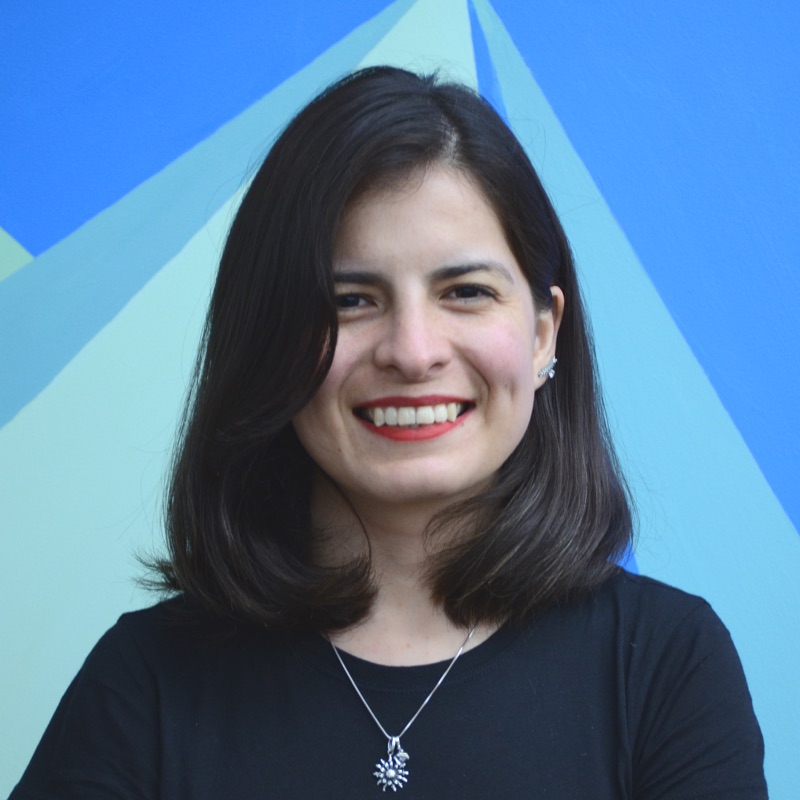 Fernanda Bolaños
Ph.D.'19.5, Engineering
maria_lugo-bolanos@brown.edu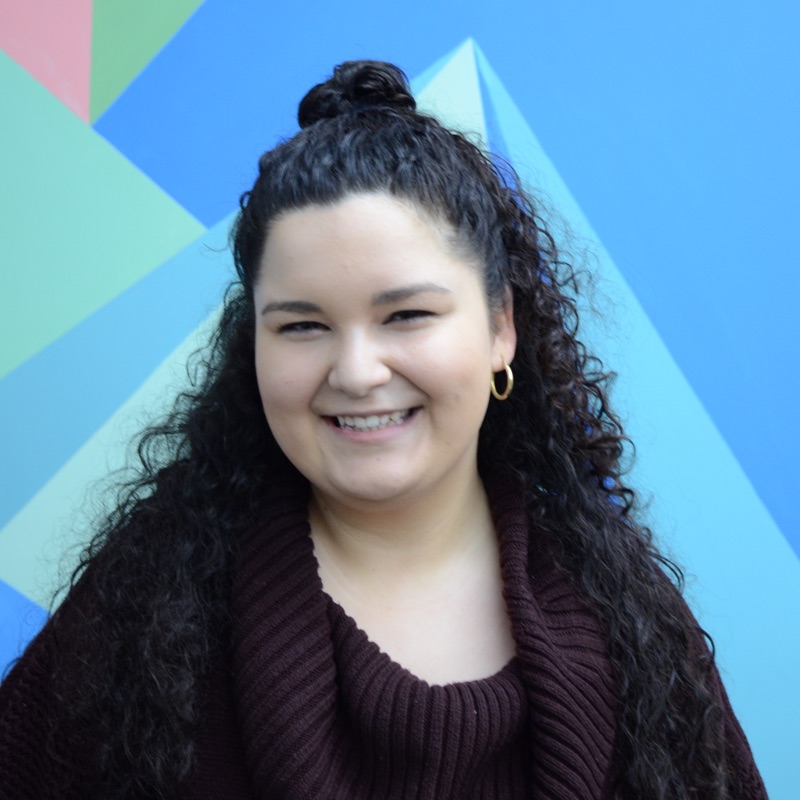 Megan Molina
RISD'19, Illustration
EmboNet is a biomedical venture focused on developing a protective medical device to be standardized for cardiac surgeries. The goal of this device is to minimize post-operative brain damage, as cardiopulmonary bypass surgeries increase the risk of embolic debris traveling to the brain and cause brain tissue death. We have developed a double-layered pocketed mesh designed to capture and retain this emboli during retrieval of the device. EmboNet would serve patients undergoing open-heart surgeries, and the innovation of our device enables it to be used in a multitude of other vascular surgeries. Our device can reduce the prevalence of post-operative strokes and other complications of the brain when fixing the heart.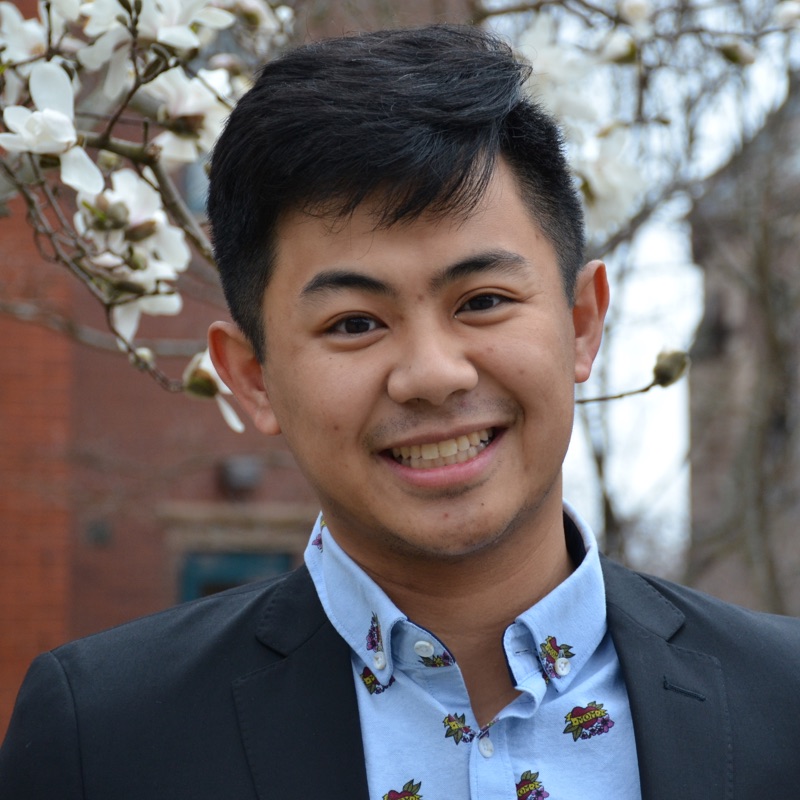 Gian Christian Ignacio
'18, Biomedical Engineering Sc.B, Alpert Medical School '22
gian_christian_ignacio@brown.edu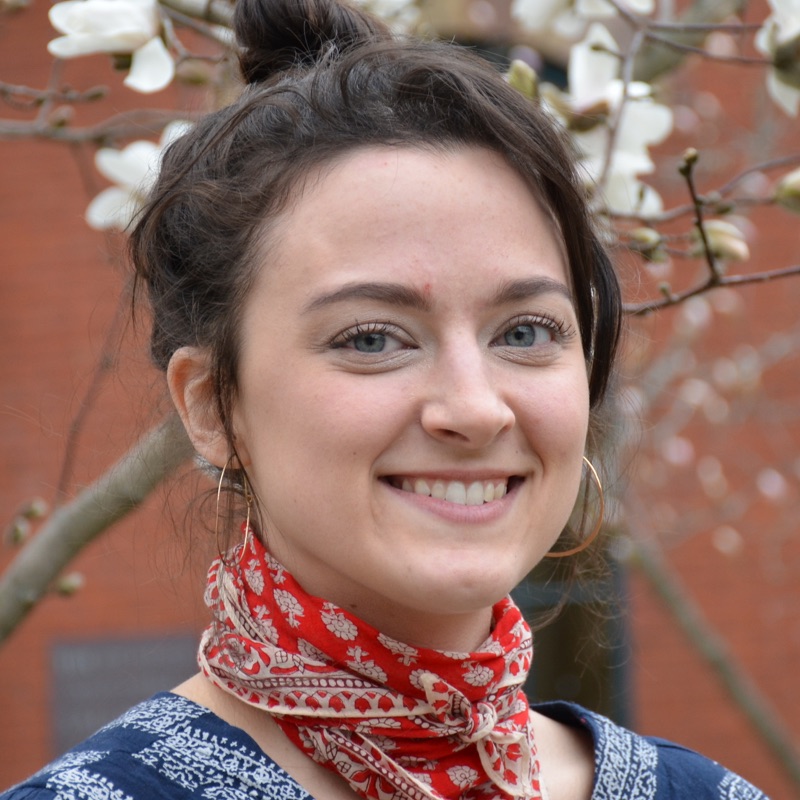 Emily Holtzman
RISD '18, Textiles
Products designed for the elderly are uniformly clinical in their aesthetic. They ignore the humanity and the diverse personalities of their users. These products are maligned and stigmatized by users and non-users alike; and as a result, many people avoid using the tools they might need. GRAND offers products that tell a different story about aging. They speak to the vibrancy, exuberance, whimsy, and fun that can come with age, while also acknowledging physical realities. They are products that treat the aging process — and older adults themselves — as something to be seen and celebrated.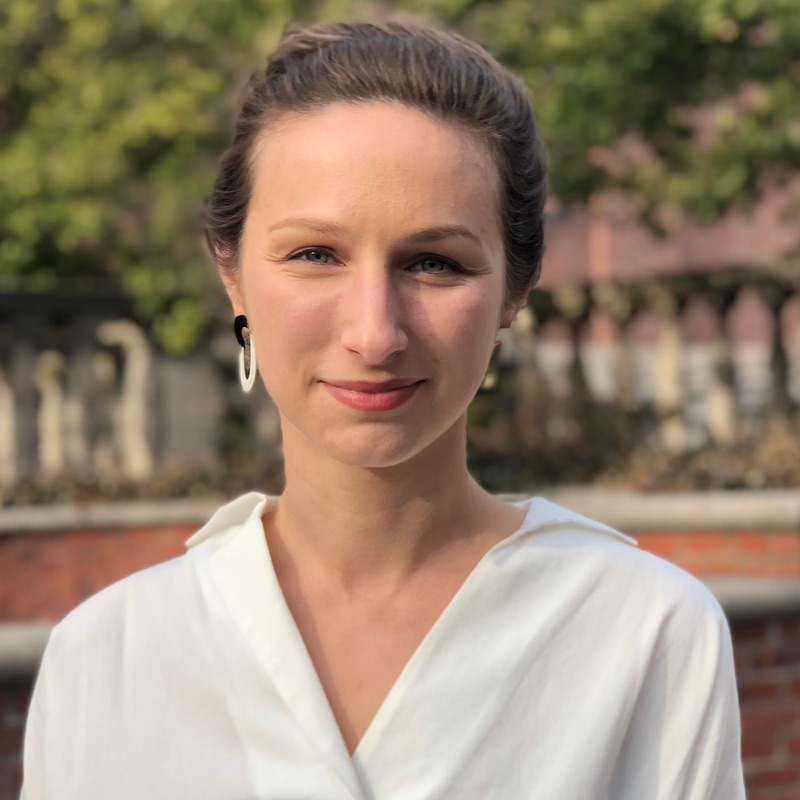 Julia Lemle
RISD '19, Master's degree in industrial design
Using technology (i.e., automated processing and machine learning), we have improved the in-home care model to increase efficiency. Our operation encompasses payroll, scheduling, data storage, and data analytics for home care organizations through our software and innovative smartphone applications (one care provider facing and the other patient/family facing). Intus Care provides an organized, high quality, cost-effective way for home healthcare companies to manage and monitor care providers, patients, and appointments. For patients and their families, we provide them with the ability to track their care, request on-demand care appointments for their unexpected needs, as well as scheduled appointments for their recurring needs.
Robbie Felton
'21, Public Health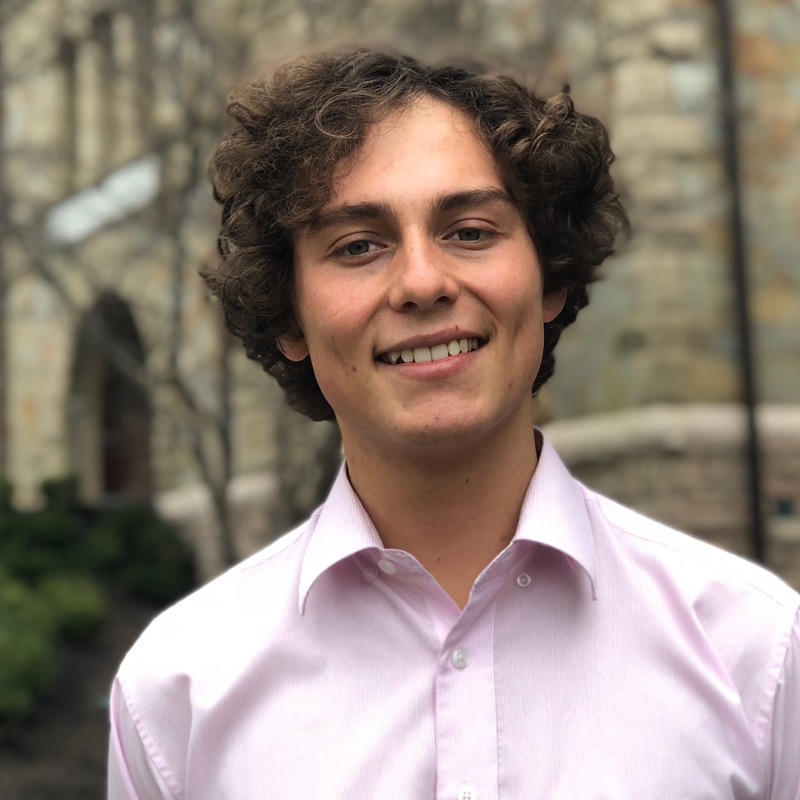 Samuel Prado
'21, Economics / Public Health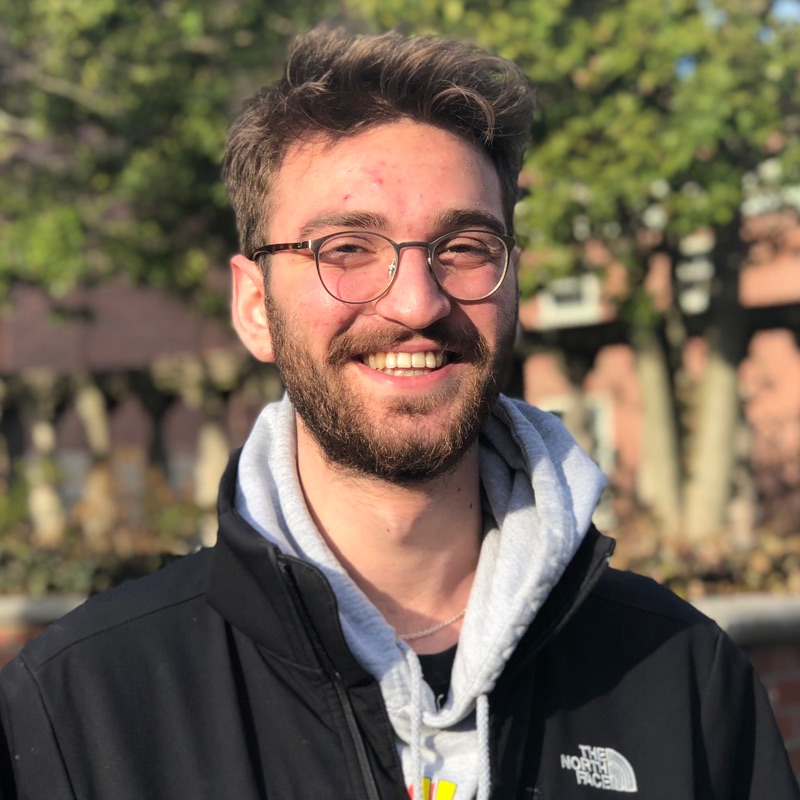 Teo Tsivranidis
'20, Computer Science
theodoros_tsivranidis@brown.edu
Locally, there are no options for hot desserts on Brown's campus that can be made fresh quickly and taken to-go, and very few stores around have convenient, eco-friendly packaging for this purpose. By serving crêpes, we address the first issue with a hot dessert that's made in front of the customer within minutes. With people constantly commuting somewhere on college campuses, the faster and closer the food option is, the better. We serve our crêpes in recycled-cardboard cones, which avoid the styrofoam packaging or plastic utensils of many competing products around. The cone invites customers to eat the crêpe on the go while it's still hot, like drinking a coffee on the way to class. Nationally, there is no recognizable brand name for crêpes and no correspondingly prominent source of plain, packaged crêpes, which being very popular in France represent an exciting product for our venture to develop domestically.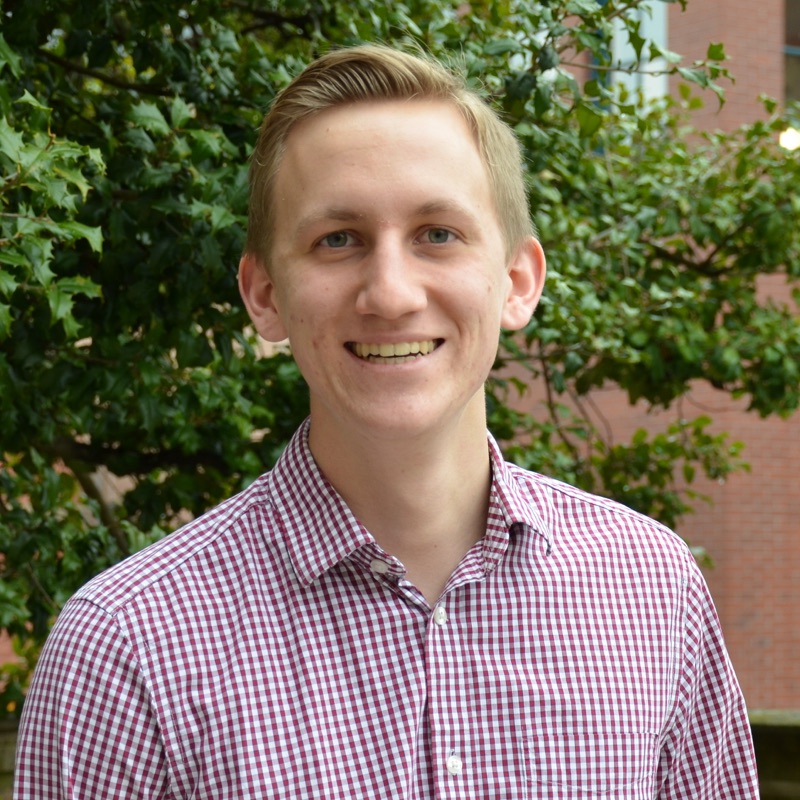 Ian Chiquier
'21, Applied Mathematics, Sc.B.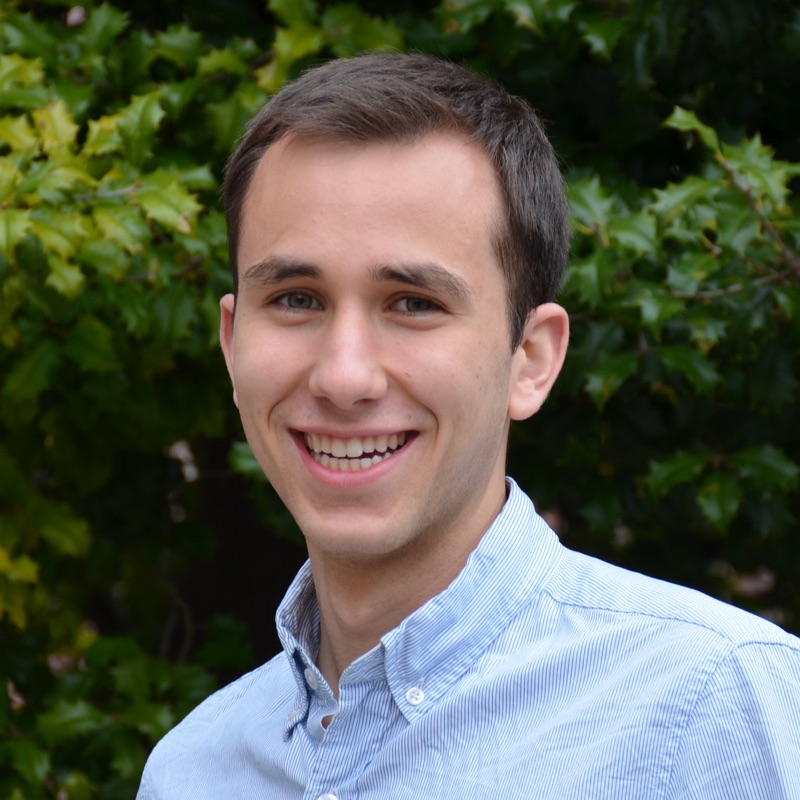 Lucas Fried
'21, Public Policy and Economics
Lila enables tea newcomers and daily tea drinkers alike to discover novel flavors, healing experiences, and beautifully shareable moments through a wide array of loose-leaf, zero-waste tea.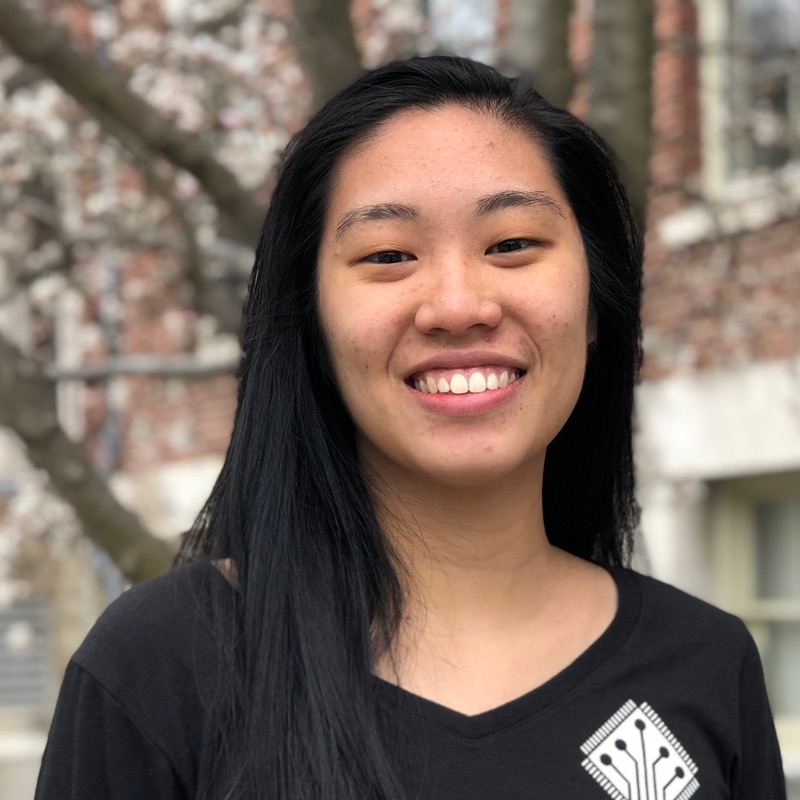 Karina Bao
'22, Applied Math/Computer Science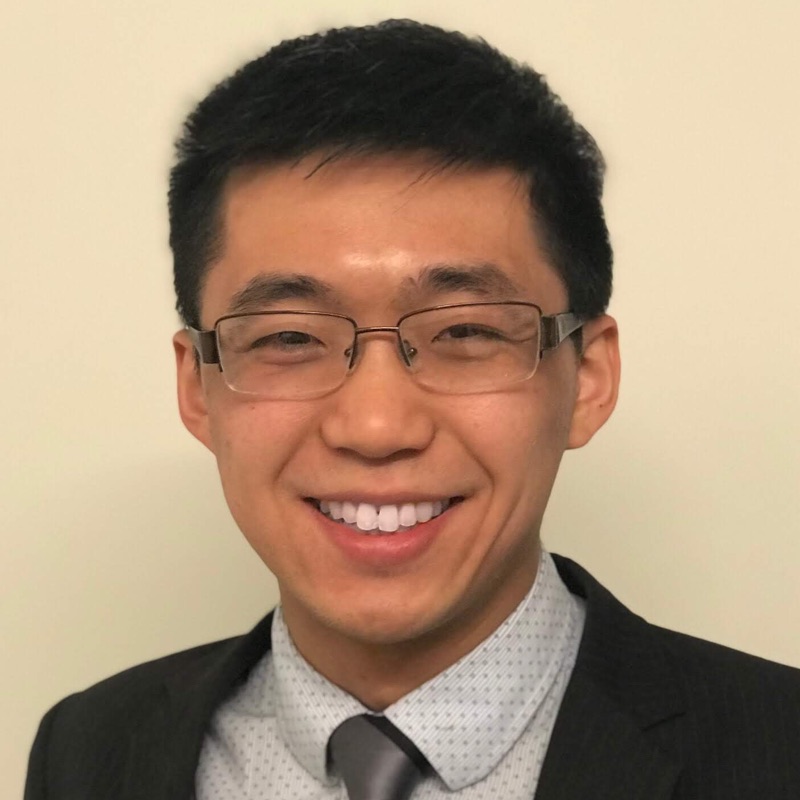 Dan Wang
'17, Applied Math/Computer Science
dan_wang@alumni.brown.edu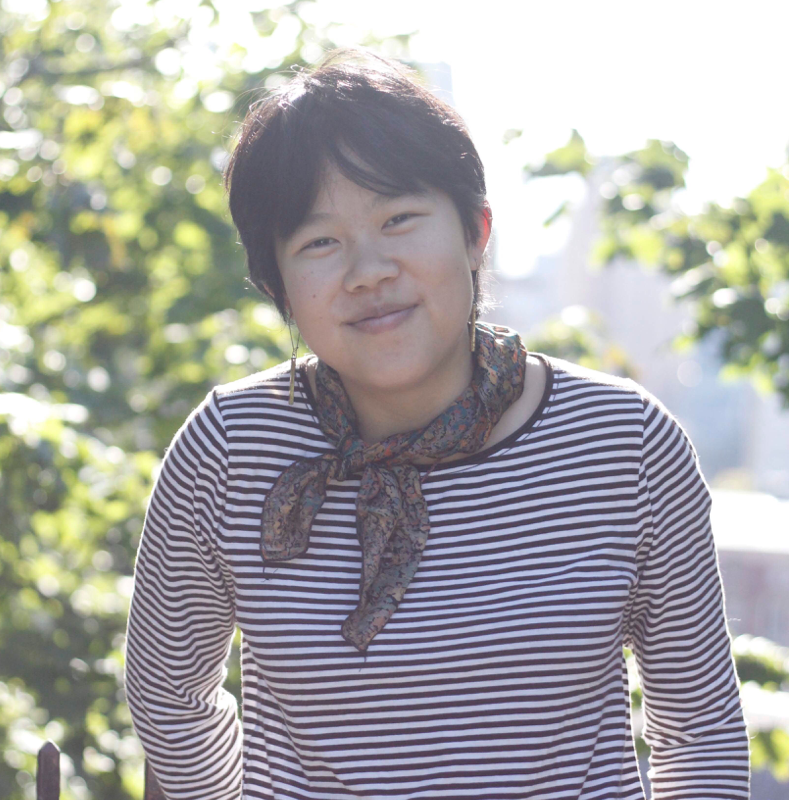 Victoria Yin
'22, Psychology and Economics
MOBILE-MED DATA SOLUTIONS
Our web application is designed for data transmission from Indian Ambulances to Hospitals. In the busy, stressful, and life-threatening situations that ambulances and hospitals work with on a daily basis, efficient and accurate communication is integral. By creating a web application, with a blind data system, we provide Indian ambulances the ability to rapidly transmit patient care data such as vital signs and ETA directly to a hospital without producing any infrastructural demand on the medical system. This makes our web application ideal for both provider ease and an introduction of evidence-based medicine into developing countries. We hope to improve the lives of patients in need of Indian Emergency Medicine in the short term by reducing medical error, and in the long term by providing a recognition system for detrimental practices.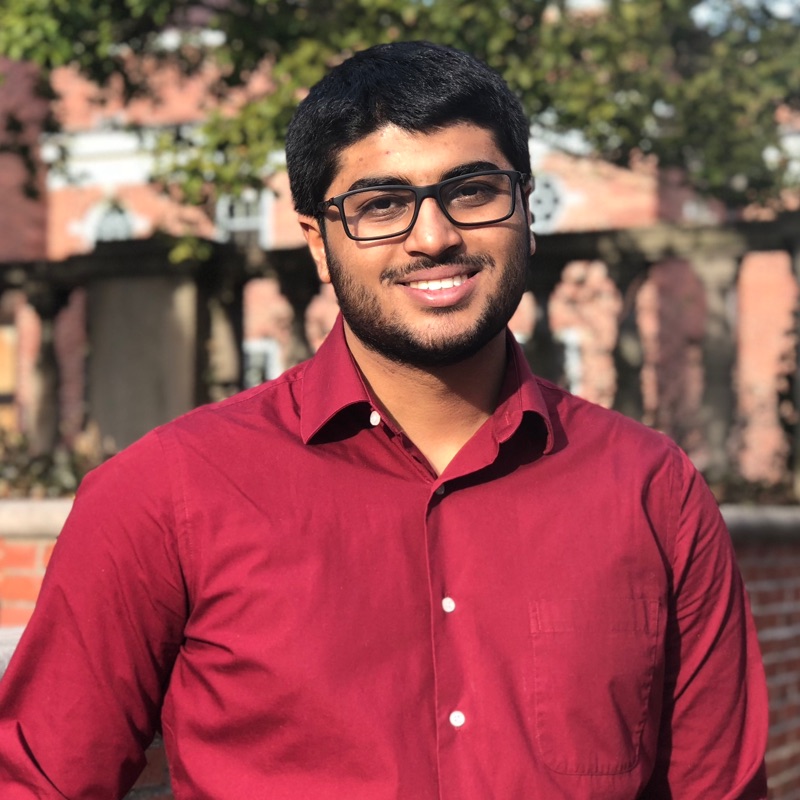 Sai Kaushik Yeturu
'21, Chemistry
sai_kaushik_yeturu@brown.edu
Mayank Mishra
UPenn '21, Computer Science, Finance
Back in Madagascar, the only form of abuse that I could recognize was physical abuse. Through my research, I discovered that I was not the only one in that case. Once in America, I learned through my training as a Peer Educator that violence often begins with emotional and psychological abuse and gradually increases to violent physical abuse. According to IRD (Research Institute for Development), in 2013, 65% of women in Antananarivo were victims of domestic violence and 46% of them were emotionally and psychologically abused.
As an agent of social change, I am currently working on creating an educational platform that will teach school students (age 6-12) about emotional awareness and healthy relationships in hopes to prevent and reduce abuse and domestic violence in my country. I believe that schools should include modules on emotional awareness, healthy relationships, and empowerment in their curriculum. It will hopefully open students' eyes and allow them to stand up for themselves to abuse when it happens. This will, in turn, help them spot red flags at a very young age and will break the cycle of abuse.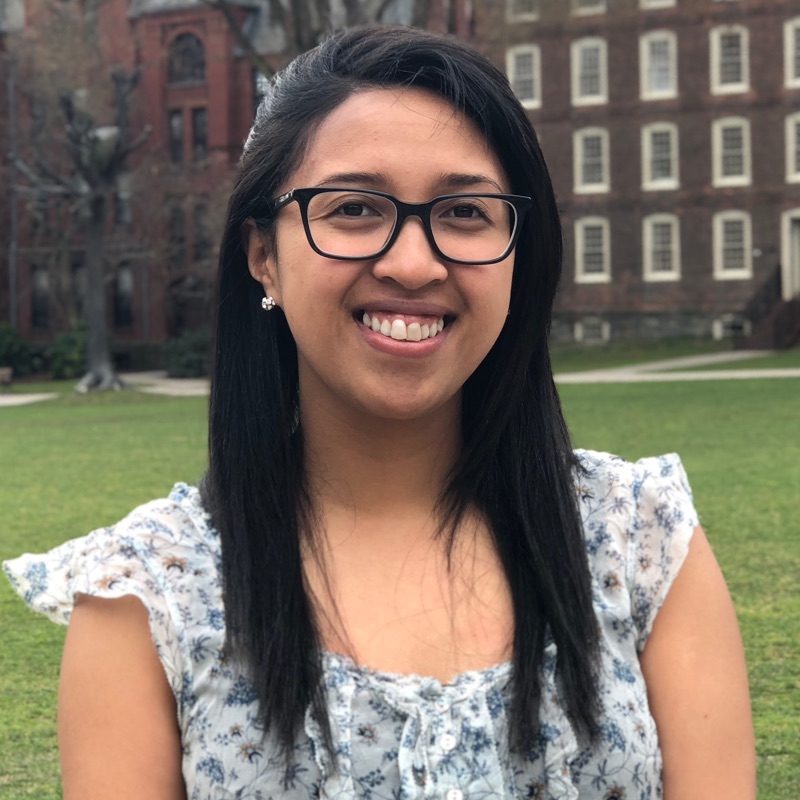 Francesca Raoelison
'21, Business Entrepreneurship and Organizations
francesca_raoelison@brown.edu
At Pillar, we are building a platform that will make it easy for people to support the causes and charities that matter to them. Now more than ever, we all have important causes and issues on our minds — but that usually doesn't translate into action or charitable giving. It's a daunting task to research and choose charities that will best impact what matters to us. And especially among younger generations, the small donations that many are able to afford don't feel meaningful. We're taking the hard work out of supporting the causes you care about, curating expertly researched bundles of charities around specific causes — always up to date, and always with the greatest impact. You give to the causes you care about, and we take care of the rest. Our aim is to make social impact accessible and easy for everyone.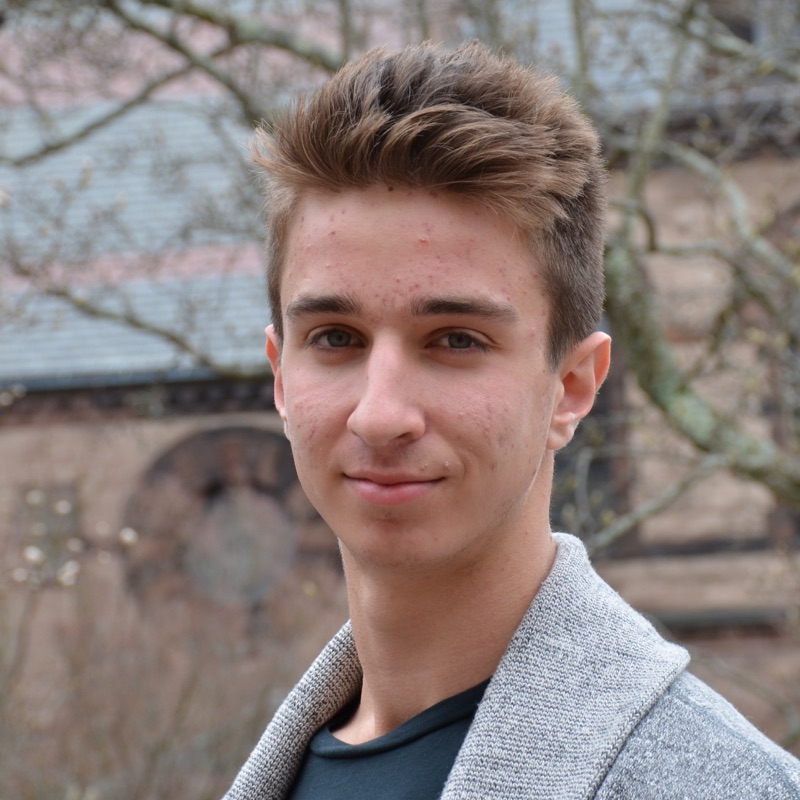 Ben Gershuny
'21, Computer Science
benjamin_gershuny@brown.edu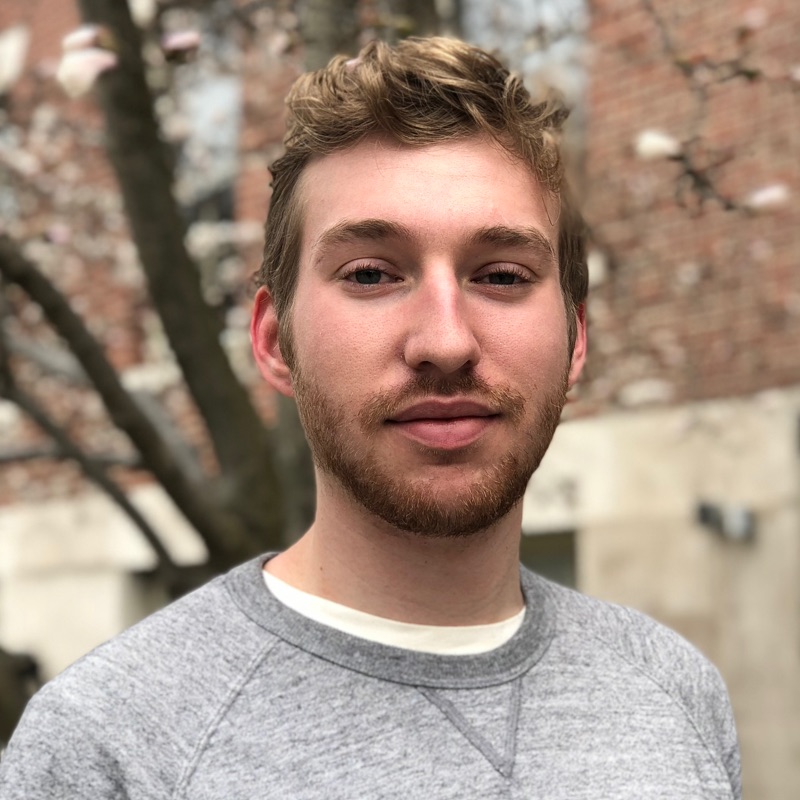 Oscar Newman
'21, Computer Science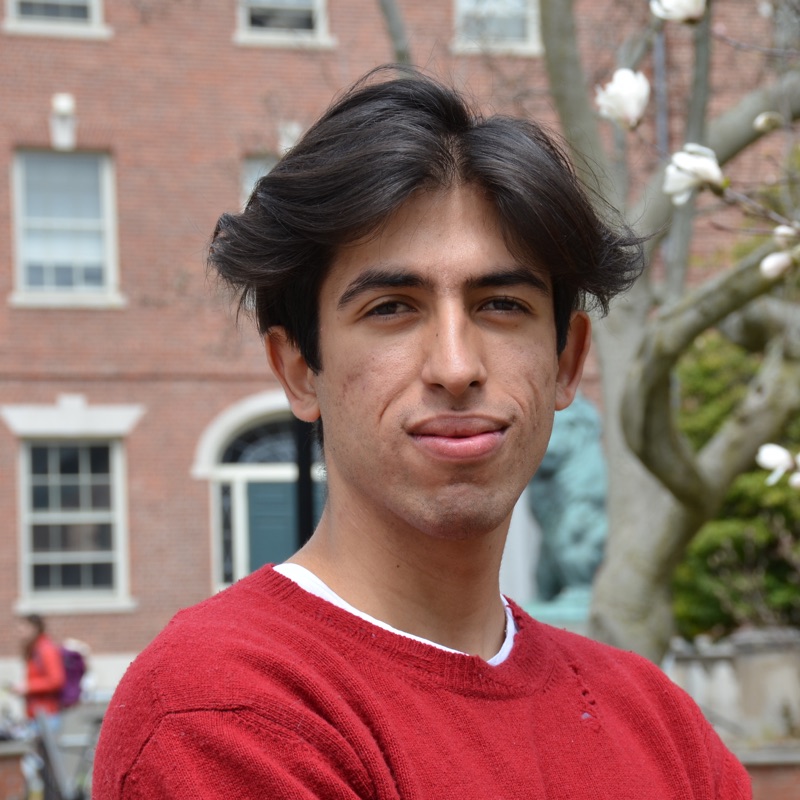 John Bitar
'21, Computer Science
Primitives Labs harnesses nature's embedded intelligence to create materials with advanced interactive and biodegradable properties. Plastic particles have made their way into the food we eat, to the clothing we wear, and the places we inhabit. While petroleum based plastics are low cost to produce and versatile across many applications, they have become one of the most pressing ecological issues of our time. Primitives Labs offers an alternative approach to alleviating plastics pollution – by engineering bioplastics that are "smarter" than traditional plastics, while also capable of being integrated into a broad range of applications.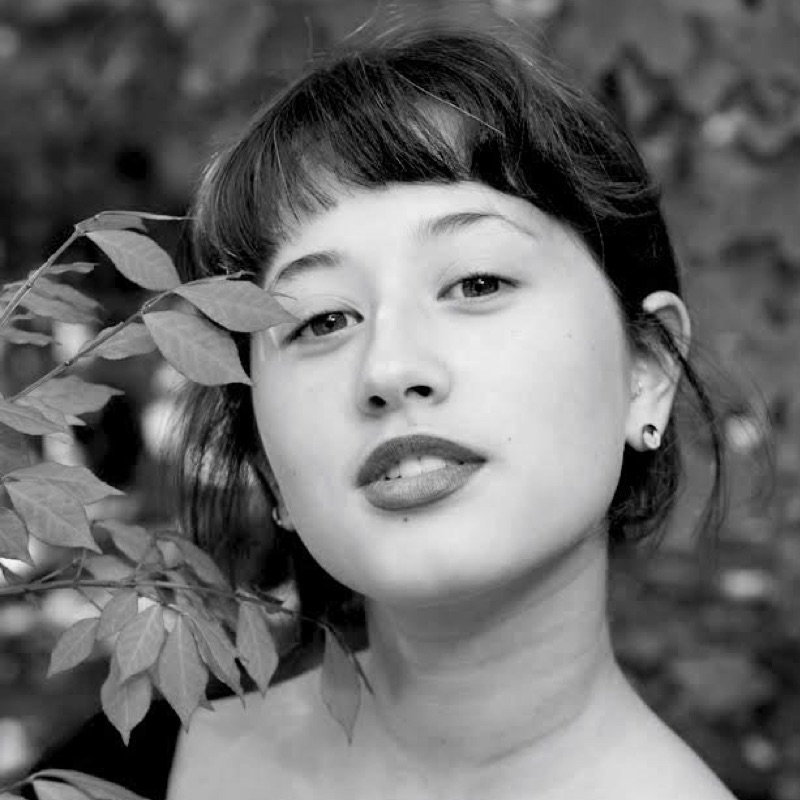 Noa Machover
'19.5, Urban Design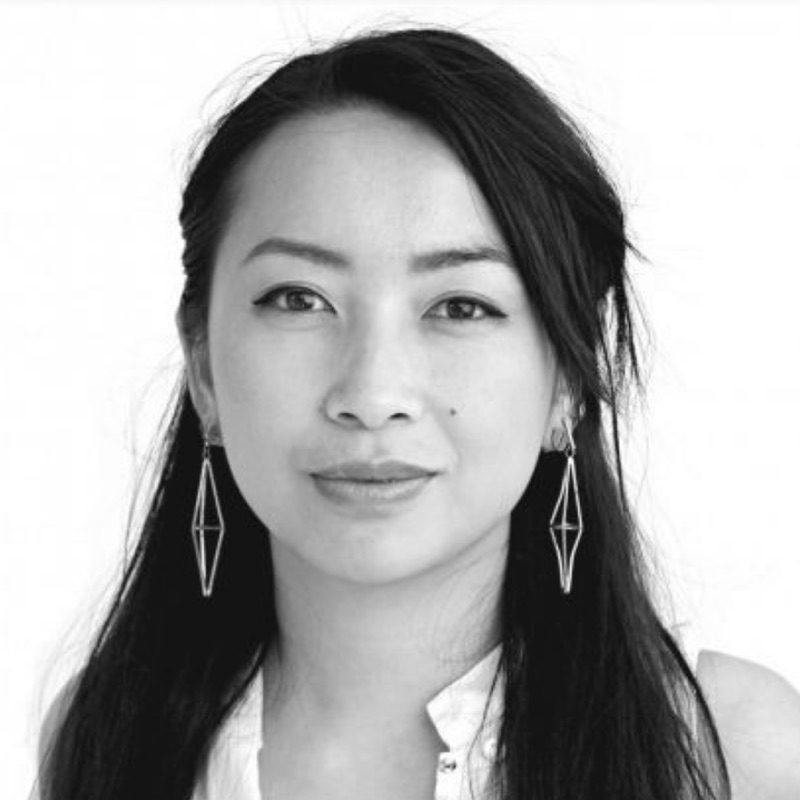 Viirj Kan
'17, Master's in Media Arts and Sciences
Leather and fur products are popular materials that have been utilized across the globe for centuries to produce a variety of good, namely wearable goods such as clothing. Unfortunately, the production of these materials results in substantial pollution across the world. Additionally, because these materials are derived from animal sources, many people consider their use to be unethical, and the ranching of animals for their products to be cruel. In order to address these issues, the world requires a new source of leather and fur, which retains its natural qualities, while also being environmentally and animal friendly. From this need, we are developing laboratory leather, a modern approach to materials for animal lovers. By taking small skin samples from animals, we can produce all these materials without harming the animals or the environment, while retaining the authenticity and quality of animal-derived products. This new material would be the first ethical source of genuine animal products, and could save countless animal lives across the world.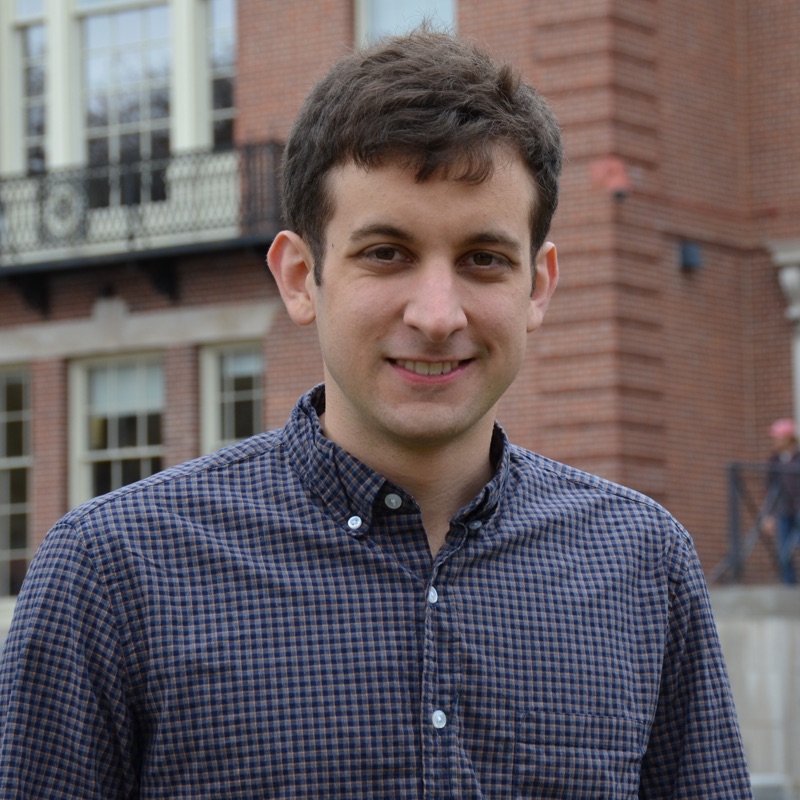 Quentin Altemose
'20, Master's Biomedical Engineering
Quentin_Altemose@brown.edu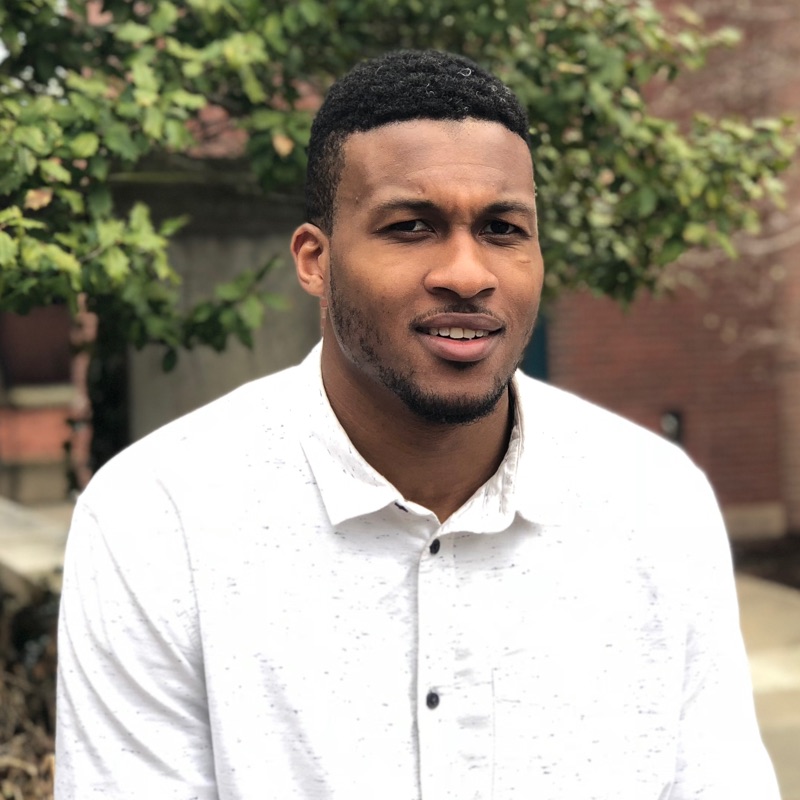 Khobi Williamson
'20, Master's PRIME
khobi_williamson@brown.edu
Resuscitech aims to produce a wearable CPR aid to improve the quality of chest compressions. Currently, CPR only has a 40% success rate, primarily because of failure to follow CPR guidelines. Rescuers are often stressed and become fatigued as they are performing CPR, making it difficult to maintain the required compression depth and frequency. Studies indicate that this could be improved significantly by providing real time feedback to first responders, helping them to adjust their compressions to give victims the best chance of survival. Our device aims to do this by using a proprietary design and simple user interface that is streamlined for rescuers to use in emergency situations. This will result in higher rescuer confidence in their performance of CPR as well as increased quality of care and survival rate for victims of cardiac arrest.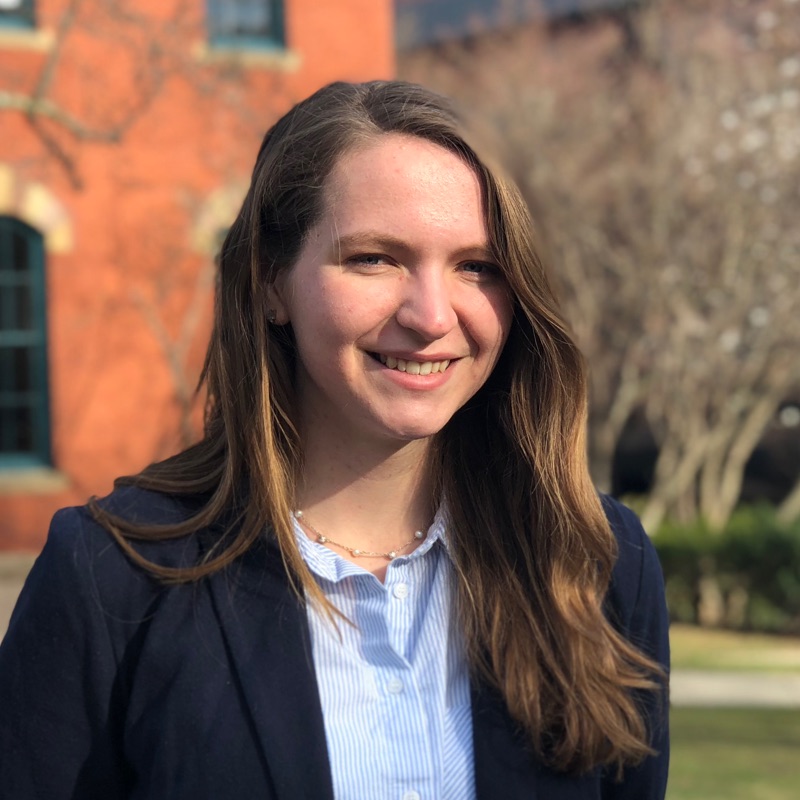 Abigail Kohler
'20, Biomedical Engineering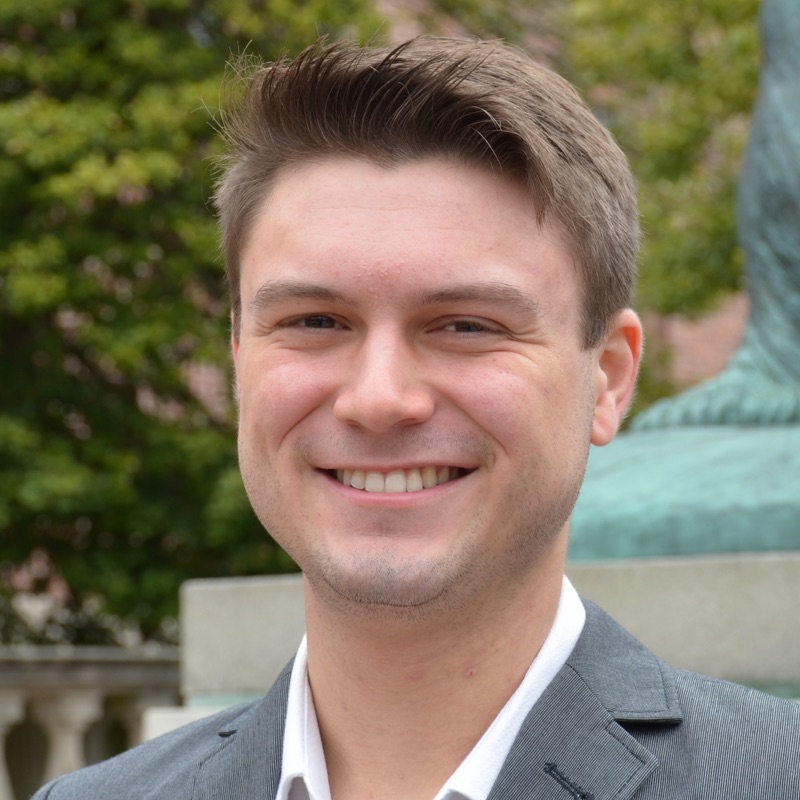 Greg Fine
'20, Electrical Engineering
gregory_boudreau-fine@brown.edu
SelectEd's mission is to provide prospective international students seeking higher education abroad in the United States with streamlined access to quality U.S. educational consultants. With the rapid expansion of Chinese students studying abroad, the demand for educational consultative services has grown accordingly, but the supply of qualified consultants has not met the demand. SelectEd's AI-powered digital platform will connect international students with U.S. educational consultants, including practicing professionals and incumbent college students. In a convenient, one-stop-shop experience, SelectEd uses matchmaking algorithms to match applicants' needs and interests with consultants best qualified to assist in their particular cases. By providing international families with transparent, fair fees for only the crucial services they need and linking them with the right experts, the college application process can be made more cost-effective and time-saving for international students.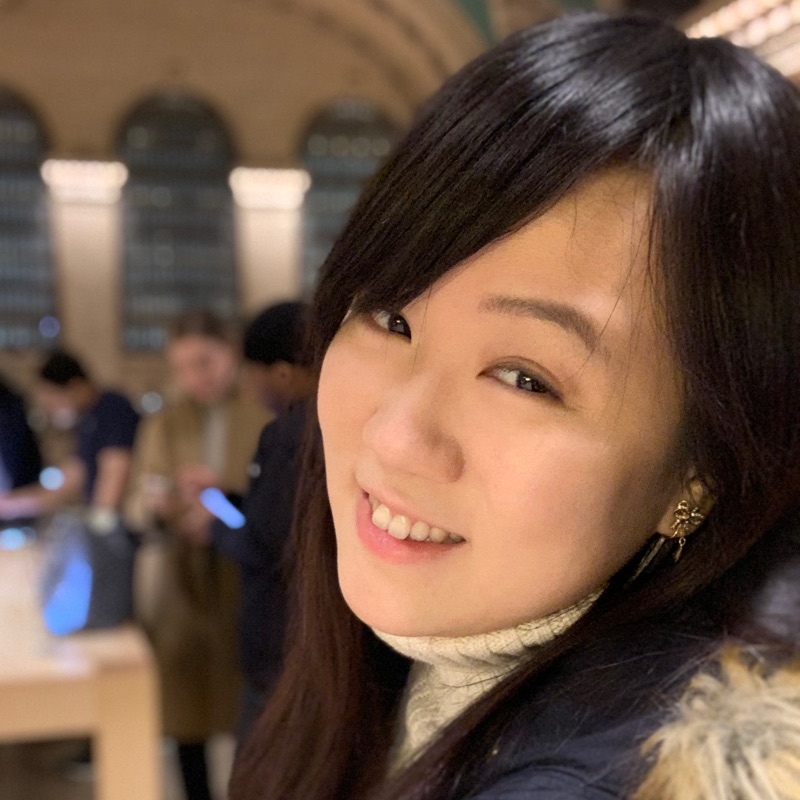 Amy Wang
'19, M.A. in Political Science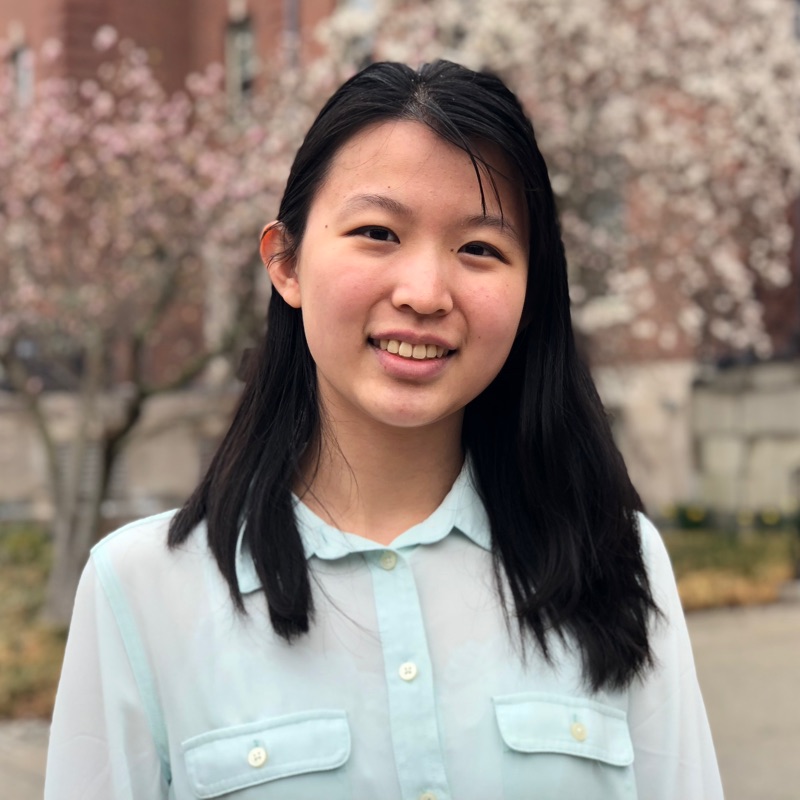 Jessica Wang
'22, Economics and Education