Founders from Afar: Webinar with Yaniv Gelnik '03, Global Business Development at Zipline
March 21, 2019 @ 11:00 am

-

12:00 pm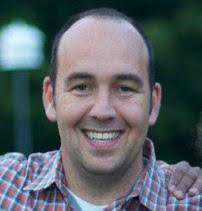 Yaniv Gelnik '03, is an Israeli entrepreneur and strategist who leads Zipline's global business development efforts. Zipline International is headquartered in Half Moon Bay, California. They design, build, and operate small drone aircraft, initially in Rwanda, for delivery of blood and medical supplies. Prior to joining Zipline, Yaniv founded and sold a number of companies in the fintech, agritech and real estate industries. Previously, Yaniv served in numerous senior strategic advisory roles at Fortune 25 companies including Microsoft, HP and Samsung. Yaniv is a graduate of Brown University and the Kellogg School of Management, and resides in Paris, France, with his wife and two children.
Yaniv will focus on sharing his entrepreneurial journey and he welcomes you to send in questions live during the webinar (the last 25-30 minutes).
RSVP here. Webinar link will be emailed to the participants who complete the form.