Envision Accelerator (Deadline)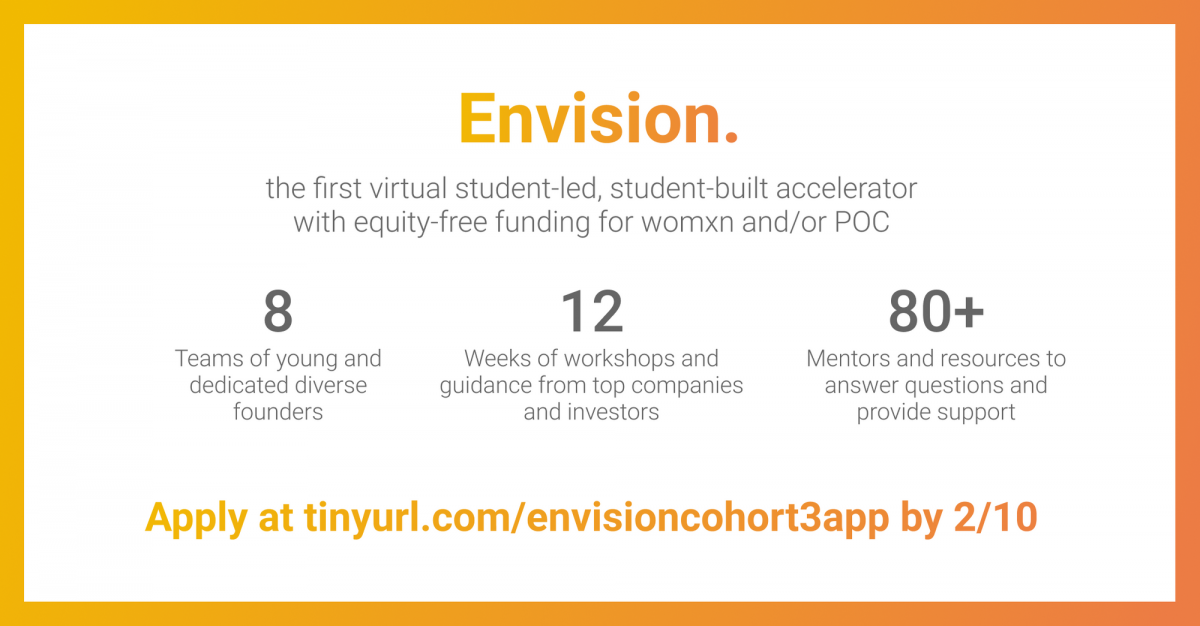 Applications for the Envision Accelerator are now live! If you or someone you know fit the following criteria they would love to hear from you:
– Have at least one cofounder in school (undergrad or grad), you recently dropped out, or you recently graduated (1-3 years out of school)
– Have at least one co-founder who identifies as a womxn and/or POC
– Be past the idea stage (they have a prototype or MVP, and have started to build out the team).
Since Envision's start in July 2020, they have accelerated 25 companies who have gone on to raise more than $6 million in VC funding from top-tier investors including Alexis Ohanian, Forerunner Ventures, CEOs of Doordash, and Product Hunt, SoGal Ventures, and more. Others have gone on to participate in YCombinator, and Techstars, as well as become Thiel Fellows and make it onto the Forbes 30 Under 30 List. This third cohort will run March-May 2021. Applications for priority deadline are due February 3 (and the final deadline is February 10). Reach out to kristen@envisionaccelerator.com with any questions! Apply here.