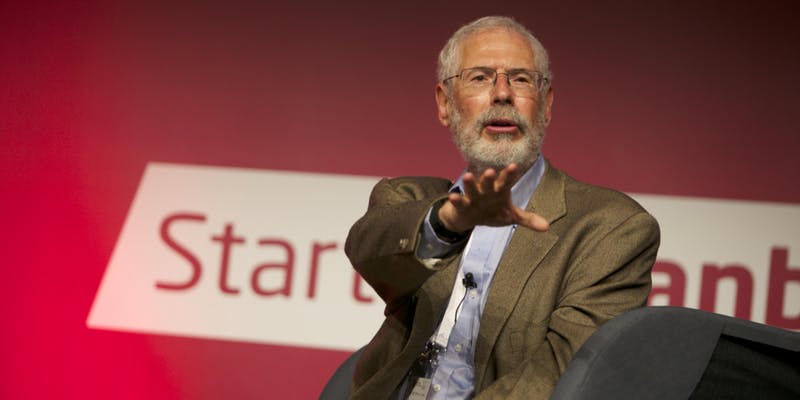 In this fireside chat, Steve Blank, Father of Modern Entrepreneurship, will explain how and why the Customer Development methodology he created works, and tell how successful founders use it to ensure they have a product or service that people actually want. Steve will tell how to:
• find out customers' pain points
• validate that your idea will solve their problem or fill a need
• know when you've achieved product-market fit
Steve is the creator of the Lean Startup movement and author of the entrepreneurship bibles The Four Steps to the Epiphany and The Startup Owner's Manual. His work has changed how startups are built; how entrepreneurship is taught; how science is commercialized, and how companies and the government innovate. His May 2013 Harvard Business Review cover story defined the Lean Startup movement.
Widely recognized as a thought leader on startups and innovation, Steve was named to the Thinkers50 list of top management thinkers and recognized by the Harvard Business Review as one of 12 Masters of Innovation. He teaches at Stanford and UC Berkeley and is Senior Fellow for Entrepreneurship at Columbia University. Steve created the National Science Foundation Innovation Corps — now the standard for science commercialization in the U.S. His Hacking for Defense class taught at 22 universities is revolutionizing how the U.S. defense and intelligence community can deploy innovation with speed and urgency.
Co-Sponsored by the Slater Technology Fund