Building Bridges: 21st Century Health Care and the Future of Public Health and Entrepreneurship
April 4, 2018 @ 5:00 pm

-

6:30 pm
Join us, the School of Public Health, and the Brown Innovation for Health student club, along with the following special guests for a panel on how entrepreneurs are getting public health ideas and products to market.
Moderator: Robbie Greenglass '07, Managing Director at Waterline Ventures, Advisor to Shields Health Solutions


Robbie founded Waterline Ventures in 2014. Robbie has also spent time as the Vice President of Business Development at Shields Health Solutions, a hospital services company in the specialty pharmacy space. Prior to founding Waterline, Robbie was an investor at Highland Capital Partners, and helped launch Causeway Media Partners, a sports technology investment fund. Prior to Highland, Robbie was an investment banker in the Healthcare Group at Oppenheimer & Co. and CIBC World Markets. Robbie received a B.A. from Brown University and a M.B.A. from Harvard Business School.
Panelists:

Sophia Ruan Gushee '96, founder, D-Tox Academy

Sophia is the author of A to Z of Detoxing: The Ultimate Guide to Reducing Our Toxic Exposures which has been critically-acclaimed by professors, physicians, researchers and conscious consumers (Note Professors Karl Kelsey and Joseph Braun have edited and contributed to Sophia's book). Sophia advocates for practical toxin free living and has been featured on many media platforms including the Dr. Oz Show, MindyBodyGreen, AOL Lifestyle and Well+Good. She is the founder of D-Tox Academy, an online portal that helps consumers identify simple ways to reduce their toxic exposures from household products and the podcast host of the Healthy Living Podcast: Practical Nontoxic Living. Sophia is also a certified yoga teacher. Previously, she was Vice President of Investor Relations at Taconic Investment Partners from 2008 to 2009, and Vice President of Special Servicing at ING Clarion from 2004 to 2008.
Johnny Luo '09 '13 M.D., founder, Doctor's Choice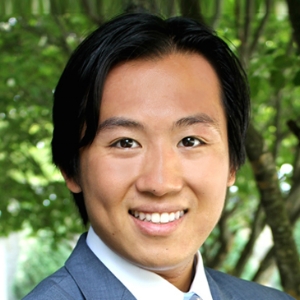 Passionate about improving healthcare through entrepreneurship, Dr. Johnny Luo is the founder of Doctor's Choice, a company with a mission to provide clear and concise education to employers and retirees about Medicare. Dr. Luo is the author of the "Retiree's Guide to Medicare: What your insurance company does not want you to know" as well as the author of over 15 peer-reviewed medical articles on regenerative health. Dr. Luo also dedicates his experience to helping others achieve their goals and has been a mentor for the Social Enterprise Greenhouse, as well as an Ambassador for Aging 2.0, an international initiative to help improve the lives of older adults through innovation. Dr. Luo is on the Board of Directors for the RI Parent information network and the Northern RI Chamber of Commerce and is a graduate of Brown University and the Alpert Medical School at Brown University.

Shannon Shallcross, CEO of BetaX Analytics


Shannon Shallcross is a data-enthusiast who believes that data interpretation holds the key to solving healthcare's toughest challenges. She has served as an executive in the insurance and health industries over the past decade and has advised a broad range of Fortune 500 clients. As the co-founder and CEO of BetaXAnalytics, her company uses the power of data science "for good" to improve the cost, transparency and quality of healthcare. BetaXAnalytics has been named one of "7 Startups to Watch" in 2018 by RI Inno and they are the recipient of the "50 on Fire" innovation award. The company has built a custom data analytics platform as well as tools to measure population health, medication adherence, as well as health risk measures among a variety of disease states. Most notably, they built a tool that uses natural language processing to scan through millions of doctors notes and faxes to identify incorrect patient coding. Most recently, this technology produced a $1.3 million discovery in corrected HCC risk scores to increase CMS reimbursements for a New York-based health plan. She graduated with a double major in International Business and Management and French from Dickinson College and she has a Master of Science Degree in Insurance Management from Boston University.

Daniel Rothman '04, Founder Zeo, NightPilot, and PeraHealth, and Mymee

While finishing his undergrad at Brown University in Cognitive Neuroscience, Daniel Rothman invented the core technology for and co-founded Zeo, a sleep technology company. He then co-founded NightPilot to help Prof. Hendrik Gerritsen commercialize an astronomy toy for kids. While completing his Healthcare Executive MBA at UC Irvine he launched PeraHealth, a life-saving EMR application that identifies patient health trends and reduces mortality in hospitals by 30%. In 2012 Daniel joined CityMD, a fledgling urgent care company, helped it grow from 4 to 75 locations, and then helped sell it to Warburg Pincus for $600M.
All of our events are open to the public. Register HERE.