From the Pussyhat Project to the Welcome Blanket, How Jayna Zweiman '01 Uses an Interdisciplinary Approach to Activism and Entrepreneurship
October 18, 2019 @ 12:00 pm

-

1:00 pm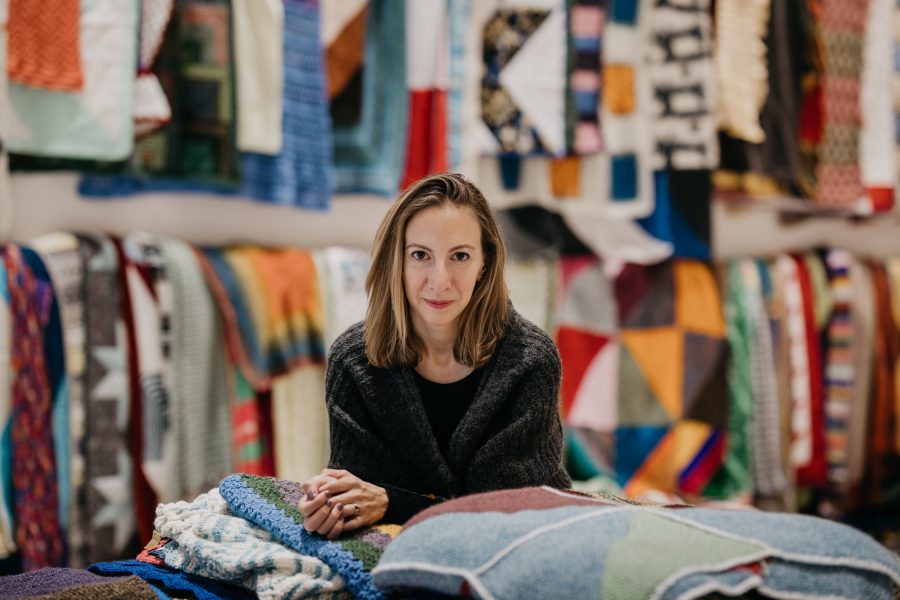 Founder Friday: Cultivating Creative Expression

How can we leverage the power of art to create design interventions for social change? How can art help us reimagine our spaces and systems? Join Jayna Zweiman '01, co-founder of the Pussyhat Project and the Welcome Blanket, for an interview with Danny Warshay '87, P'20, P'23, executive director of the Nelson Center for Entrepreneurship. In their discussion, Zweiman will discuss how she started two design interventions, how the power of storytelling enables change, and how crafts can intersect with politics. 
Please RSVP here.
Biography:
Jayna Zweiman '01 is a multidisciplinary artist, activist, designer, and entrepreneur. Her independent practice combines architecture, art and new media to focus on experiences that overlap physical, virtual and conceptual spaces.
Perhaps best known as the co-creator and co-founder of The Pussyhat Project, an international network and movement of women's rights supporters, Zweiman has become a leading advocate of leveraging design innovation to enact social change. The Pussyhat Project became a worldwide phenomena at the 2017 Women's Marches with one of the largest crowd-sourced art advocacy projects ever. She is also the creator and founder of Welcome Blanket, a reconceptualization of the 2000-mile length of the proposed border wall as 2000-mile length of yarn to make individual welcome blankets for new immigrants coming to the United States.
Zweiman received her AB from Brown University in Visual Arts and Economics and her Master in Architecture from Harvard University Graduate School of Design. She lives and works in Los Angeles.
More information on Founder Fridays this year:
This year, the Nelson Center for Entrepreneurship is inviting speakers whose work represents the themes outlined in Brown's Building on Distinction Strategic Plan, specifically the integrative scholarship themes.

Today's theme is Cultivating Creative Expression: Creative expression is used to explore human values and communicate new ideas, to challenge societies, and to draw disparate groups together. At Brown, the creative arts are tightly integrated into the liberal arts. We aspire to foster an environment in which artists operating at the highest levels of their crafts learn from and inform scholars in disciplines across the campus.