Women of Color: Building Communities through Entrepreneurship and Leadership
November 15, 2018 @ 4:00 pm

-

5:30 pm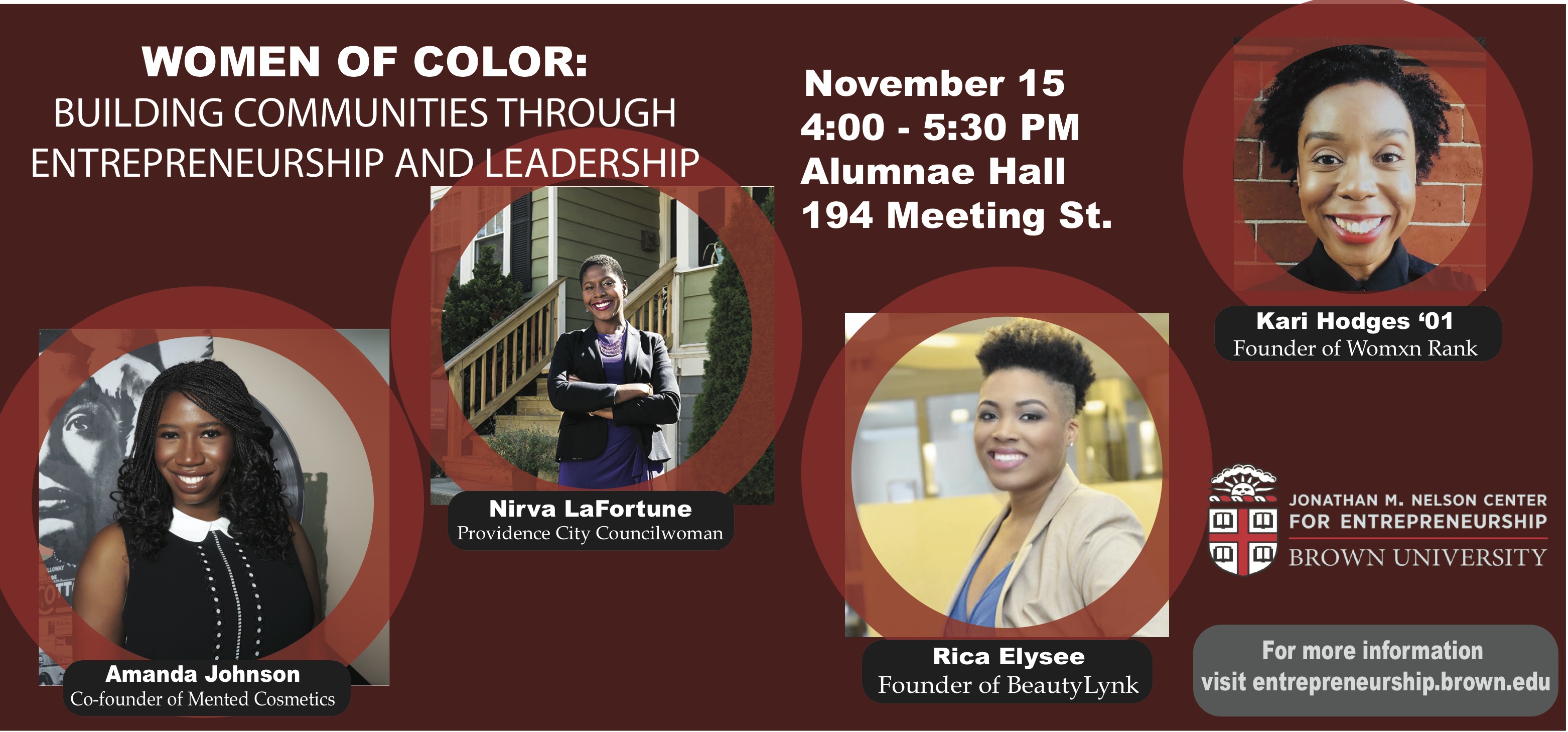 Join the Jonathan M. Nelson Center for Entrepreneurship for a panel and discussion featuring women of color who are shifting, innovating, and positively disrupting the dynamics of entrepreneurship and leadership all over the country. Our panelists aim to create community through their roles as founders, leaders, and as politicians.
Nearly 8 out of every 10 new women-owned firms launched over the past nine years have been founded by a woman of color, according to the 2016 State of Women-Owned Businesses Report, commissioned by American Express. There has also been a rise in women of color running for office at all levels of the government. Just this year, over 400 women of color are running for office in the 2018 election season.
We will discuss and learn more about our panelists' journeys as well as learn how we can cultivate and nurture more women of color to start companies and run for office.
Panelists:
Rica Elysee, Founder and Chief Executive Officer at BeautyLynk and co-founder of #AtTheTable, new initiative focused on bringing together female founders from different industries to build community, strength and resources.
Kari Hodges '01, Founder of Womxn Rank
Amanda Johnson, co-founder of Mented Cosmetics
Nirva LaFortune, Providence City Council woman, Assistant Director for Scholars Programs & Diversity Initiatives at Brown University
Moderator:
Dr. Lynn Hernandez, Director of Brown University Inclusion Programs in the Office of Institutional Equity and Diversity and Assistant Professor (Research) in Behavioral and Social Sciences in the School of Public Health.