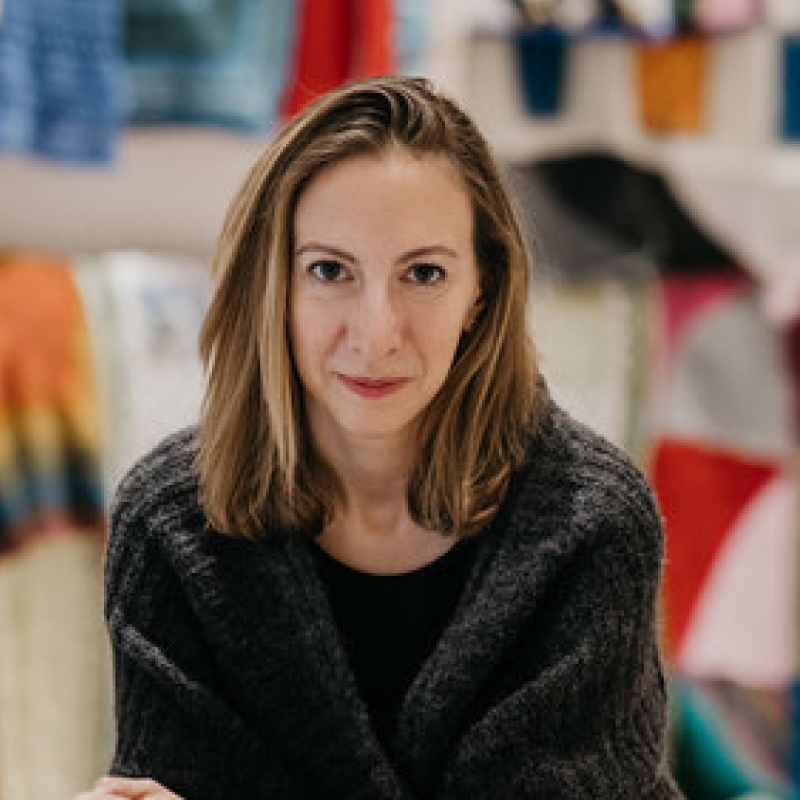 Founder, Pussyhat Project and Welcome Blanket
Jayna Zweiman is an architecturally-trained multidisciplinary designer and social entrepreneur. Her independent practice combines architecture, art, craft and new media to focus on experiences that overlap physical, virtual and conceptual spaces. Her work is about civic intimacy, accessibility, and joy.
Perhaps best known as the co-creator/co-founder of Pussyhat Project, an international network and movement of women's rights supporters, Zweiman has become a leading advocate of using design innovation to enact social change. Zweiman's innovations in craftivism have been rooted in design strategies to make spaces and systems for people to connect through craft.
The Pussyhat Project became a worldwide phenomenon at the 2017 Women's Marches as one of the largest crowd-sourced art advocacy projects ever. Through its global adoption, the Pussyhat has become an international symbol of women's rights and the resistance.
She is the creator and founder of Welcome Blanket, what began as a reconceptualization of the 2000-mile length of the proposed border wall as a 2000-mile length of yarn to make individual welcome blankets for new immigrants coming to the United States. This crowd-sourced collective has been so successful that the project has expanded to reframe the 24,901 mile Earth's circumference as a distance that connects us all.
She received her AB from Brown University in visual arts and economics and her Masters in Architecture from Harvard University Graduate School of Design.
She lives and works in Los Angeles, and is the proud grandchild of immigrants.