2023 Japan Synapse
Entrepreneurship is an increasingly global endeavor with connections that span well beyond College Hill. The Nelson Center for Entrepreneurship offers a variety of programs and initiatives, such as our Startup Synapse programs, that support students exploring these critical linkages from Barcelona to Silicon Valley, and in 2023, Japan. The ten students in the Japan Synapse 2023 program were selected for their intellectual curiosity, eagerness to connect with others, and deep interest in entrepreneurship. They represent a diverse span of academic interests and levels of study, ranging from PhD chemistry candidates to public affairs to computer science scholars.
Over winter break 2023 we had the privilege of going to Japan. Our lens of exploration was on the unique cultural, political, social, cultural, financial, and policy characteristics of Japan's entrepreneurial ecosystem. We met with Brown University alumni, founders, and policy makers working in entrepreneurship in Japan and visited historical landmarks in Tokyo and Kyoto to build our understanding of Japanese history and culture.
We are grateful to those who hosted our cohort last week; Masato Iino, Kevin Kajitani of avatarin, Kathy Matsui of MPower Partners, Anthony Miller of Alliance Pacific Group, Matthew Romaine of Shizen VC, Johnny Shields of TableCheck, and to Akira Fukabori of avatarin and Akiko Naka of Wantedly Inc. who met with us virtually in early 2022 shortly after we began this project.
We were hosted for many meetings at CIC Tokyo which opened in the fall of 2020 and does an amazing job connecting entrepreneurs with opportunities and resources. Thank you Yasuhiro (Yasu) Yamakawa, Ph.D., Masaru Nagura and team!
We look forward to a presentation of our findings to the Brown University community as well as at The Forum on Education Abroad this spring.
This program is possible through the support of generous sponsors and the individuals and organizations who are graciously hosting our visits.
Dana Biechele-Speziale, PhD '24, is originally from Kentucky and is a 4th year chemistry PhD candidate at Brown. In 2021, she co-founded AtomICs and is the current Chief Executive Officer. AtomICs is a molecular data storage and computing startup that stores digital data in small molecules to offer denser, more sustainable, and more durable data storage than conventional technology.
Selahaddin Gumus, PhD '24, is a PhD candidate in chemistry and a PRIME masters candidate at Brown University and the co-founder and CTO of AtomICs. AtomICs is an early stage, deep tech startup that is storing digital data denser, more sustainably, and more durably by using small molecules. He is originally from Turkey, and came to the United States seven years ago to pursue my graduate education.
Haruka Masamura, '25, is a sophomore concentrating in Computer Science. She is interested in the intersection of technology, design, business and entrepreneurship. She is a member of the Brown University Entrepreneurship Program's Startup@Brown team, the Co-President of the Brown Japanese Cultural Association, and serves as an undergrad TA in the Computer Science department.
Russell Paredes, '24, is a junior concentrating in Business/Managerial Economics and health and human biology. He is passionate about the interconnection of healthcare and economics, and helping underrepresented and low-income students succeed in STEM fields. Russell is the Director of the Brown University Entrepreneurship Program's Diversity and Inclusion team and has interned for the Brown Office of Sustainability and Morgan Stanley.
Estela Morais Westphalen, '24, a junior at Brown, born and raised in Brazil, and spent 4 years in Boston. She concentrates in International and Public Affairs with a Certificate in Data Fluency. She is very keen on the role of entrepreneurship in solving problems and generating impact. At Brown, Estela is a leader in the Effective Altruism community and in the Brazilian Student Association. She plays Club Soccer and Club Basketball, and is a Lifeguard at our very own Brown Aquatics Center. Estela is absolutely thrilled to journey to Japan and learn more about the Japanese entrepreneurial ecosystem and culture.
Hailey Chen, '24, is a junior in Brown's Program in Liberal Medical Education, concentrating in Public Health and Business economics. She is passionate about patient advocacy and improving the effectiveness of healthcare systems. She is the Editor in Chief of the Brown Healthcare Advancement Journal, an analyst with the Brown Healthcare Investment Group, and a co-founder of Codified Health, a platform that uses AI to streamline the medical billing process.
Benjamin Hokenson, '24, is a junior concentrating in International and Public Affairs and Entrepreneurship. He is the Co-President of LatinX in Business and Leadership and the Higher Keys, Brown's a cappella group. Ben is a co-creator of the 2022 Tuesdays in Tokyo program at the Nelson Center for Entrepreneurship and a Brown University Presidential Host. Ben recently completed a business strategy internship in Chicago and is an incoming Summer analyst at Goldman Sachs in New York City.
Andrew Needham, '23, is a senior concentrating in Political Science & East Asian Studies. He is from California and works as an undergraduate research assistant at Brown. He is involved in Blockchain@Brown and the Mixed Asian Student/Pacific Islander Student Heritage organizations, and has worked as a summer associate for the Capital Group.
David Vojtaskovic, '24, is a junior concentrating in Business Economics and International and Public Affairs. He is interested in empowering startup companies and their founders to find success in their ventures through legal strategy. David is an Associate Editor for the Brown Undergraduate Law Review, an undergraduate research assistant, and founder of Bonafide, which is a software as a service solution to the inefficiencies in law firms' knowledge management processes. He is also passionate about music, art, architecture, history, and community engagement.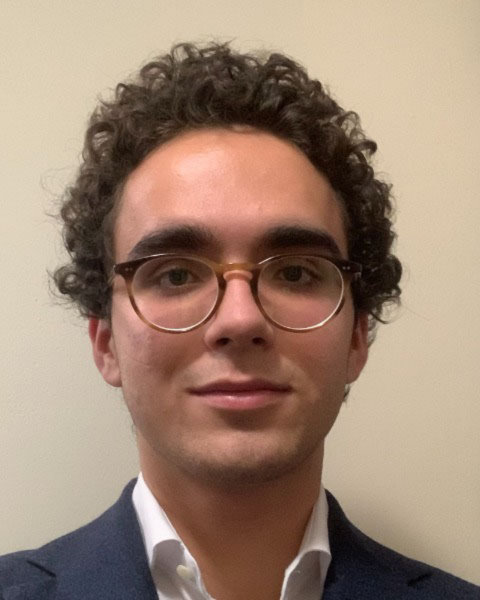 Karim Zohdy, '25, is a sophomore at Brown University studying Philosophy and Economics. As a result of his interest in entrepreneurship, he was drawn to the Japan Synapse program, which he has enjoyed tremendously. In his free time, Karim enjoys writing and martial arts.