How to Get a Job at a Startup (as a non-technical person)
October 31, 2018 @ 12:00 pm

-

1:00 pm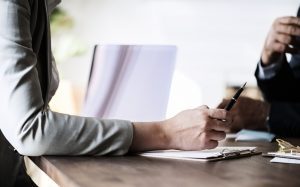 Ever wanted to work at a startup but not sure where to start? Or perhaps banking and consulting don't seem like the best fit but you're not sure what other options you have. Come join Curtis and Samanee as they explain the process of getting an internship or job at a startup, from finding the right company, figuring out what role you want to do, how to network with startups, and how to get an offer. All majors welcomed! This lunch is specifically for non-technical folks who don't want to be an engineer but still want to work in a startup.
All of our events are open to the public!
Curtis Stiles '19 and Samanee Mahbub '19 will be your workshop co-hosts!
Curtis is a Senior and an independent concentrator in Global Entrepreneurship. He's worked for a startup incubator in Madrid, a design firm in Stockholm, and at an automotive research and design lab in California. Interested in autonomous drive technologies and sustainability, Curtis wants to help other students learn how to leverage their own non-traditional backgrounds to succeed in highly technical industries.
Samanee is a senior and history major. She's worked in 4 startups, ranging from a small 5 person VR start-up to Slack, one of the fastest growing SaaS startups in the world. Despite her history major, she's held roles in product management, sales, operations and marketing. She's a big proponent of more students pursuing careers at startups and views them as a great launching pad for a career.