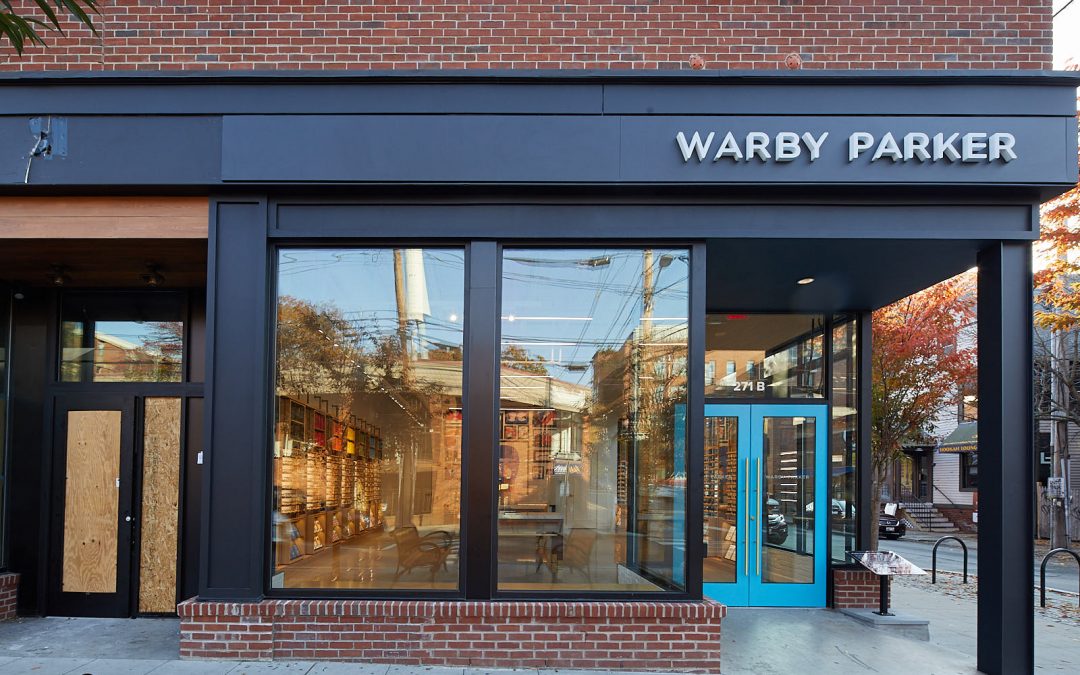 The NCE building will have a new neighbor on Thayer street, once it's safe to return! We are excited to welcome Warby Parker, who is opening its very first store here in Providence, Rhode Island, on Thayer St. Founded by Andy Hunt '04, Jeff Raider, Neil Blumenthal, and Dave Gilboa, Warby Parker's mission is to inspire and impact the world with vision, purpose, and style. (Read more about the move in the Brown Daily Herald.)
Andy Hunt graduated from Brown University in 2004 with a Bachelor's in Economics and History. He then earned his MBA in Finance from the University of Pennsylvania and went on to work in investment banking. Hunt later began to do research into the eyewear industry, motivated by his frustration with the high costs that came with buying and replacing his glasses. This frustration and research soon led to the launch of Warby Parker in 2010. Read more about his journey in this Brown Alumni Magazine article.
The company was started with the goal of proving that a business can scale, be profitable, and do good in the world—without charging a premium for it. From the very beginning, for every pair of Warby Parker glasses purchased, a pair has been distributed to someone in need. To date, over seven million pairs have been distributed—but amidst COVID-19, they have needed to largely pause the program. Now, as of April 1, 2020, they are temporarily shifting the focus so that for the majority of glasses sold, personal protective equipment and preventative health supplies are distributed to healthcare workers and communities in need. Learn more about their efforts, here.