In June, the Nelson Center for Entrepreneurship opened its doors to 13 student ventures for Breakthrough Lab (B-Lab) our eight-week summer accelerator program. While founders came to B-Lab from a wide range of disciplinary backgrounds most were relatively new to the world of building ventures. Collectively, teams had identified a variety of meaningful challenges to work on in the areas of education, public health, law, civic engagement, and e-commerce.
In eight short weeks, under the leadership of B-Lab Director, Jason Harry, Professor of the Practice of Technology and Entrepreneurship, the program covered many key business topics including customer discovery, value propositions, profit models, diversity and inclusion, marketing, and intellectual property, among others. In addition to support from program staff, our Ventures received regular mentoring from a host of generous alums who dived in to provide critical feedback and guidance. As the program progressed, teams also had the opportunity to take center stage at Slater Sushi, a summer highlight in the Providence entrepreneurial community courtesy of the Slater Technology Fund, where they pitched their ventures and networked.
They followed this with a fantastic Mentor Roundtable event which rallied some of the Nelson Center's finest mentors, who shared their insights and experience with our ventures. And lastly, we closed the program with a final pitch event aptly named "Bears Lair", where teams pitched their ventures and their progress to a room full of experienced founders and investors.
But it's not all work and no play at B-Lab, as some of you may have spotted on our Instagram feed! Our teams took on Lang's Bowlarama and united to solve a murder mystery on a legendary game night featuring a thrilling scavenger hunt and prowling sleuths. Ventures also posed for a series of elegant photoshoots, courtesy of Estela Westphalen '24. Peek into their minds in our 73 Questions series on Instagram, where we challenged them to reflect on their journeys as they walked us through their lives.
As we close out our time together, we're incredibly grateful for all of the lessons and laughs we had along the way.
A special thank you to:
Deedee Chatham at the URI Launch Lab & their special guest Steve Blank, Saron Mechale '17, Barbara Tannenbaum, Sharadram Sundaresan and Markus Sherman, Deb Mills-Scofield '82, Kris Brown '89, Rajiv Kumar '05, Michele Berdinis '81, Riche Holmes Grant '99, Caroline Diamond '86, Anastasia Ostrowski, Ted Howell, Annette Tonti, Joe Loberti, and Michael Liou '86, Morra Aarons Mele '98, Kipp Bradford '96, Maggie Bachenberg '22, Kristen Craft '05, Martin Sinozich, Zubin Irani, Greg Fine '20, Don Stanford '72 & '77, Rob Kagan '89, Ezenwayi Amaechi, Andrew Bernstein '85, Jackie Shoback, Robbie Felton '22, Ella Hood, Claire Hughes Johnson '94, Rob Kagan '89, Annette Tonti, and Bob Place '75.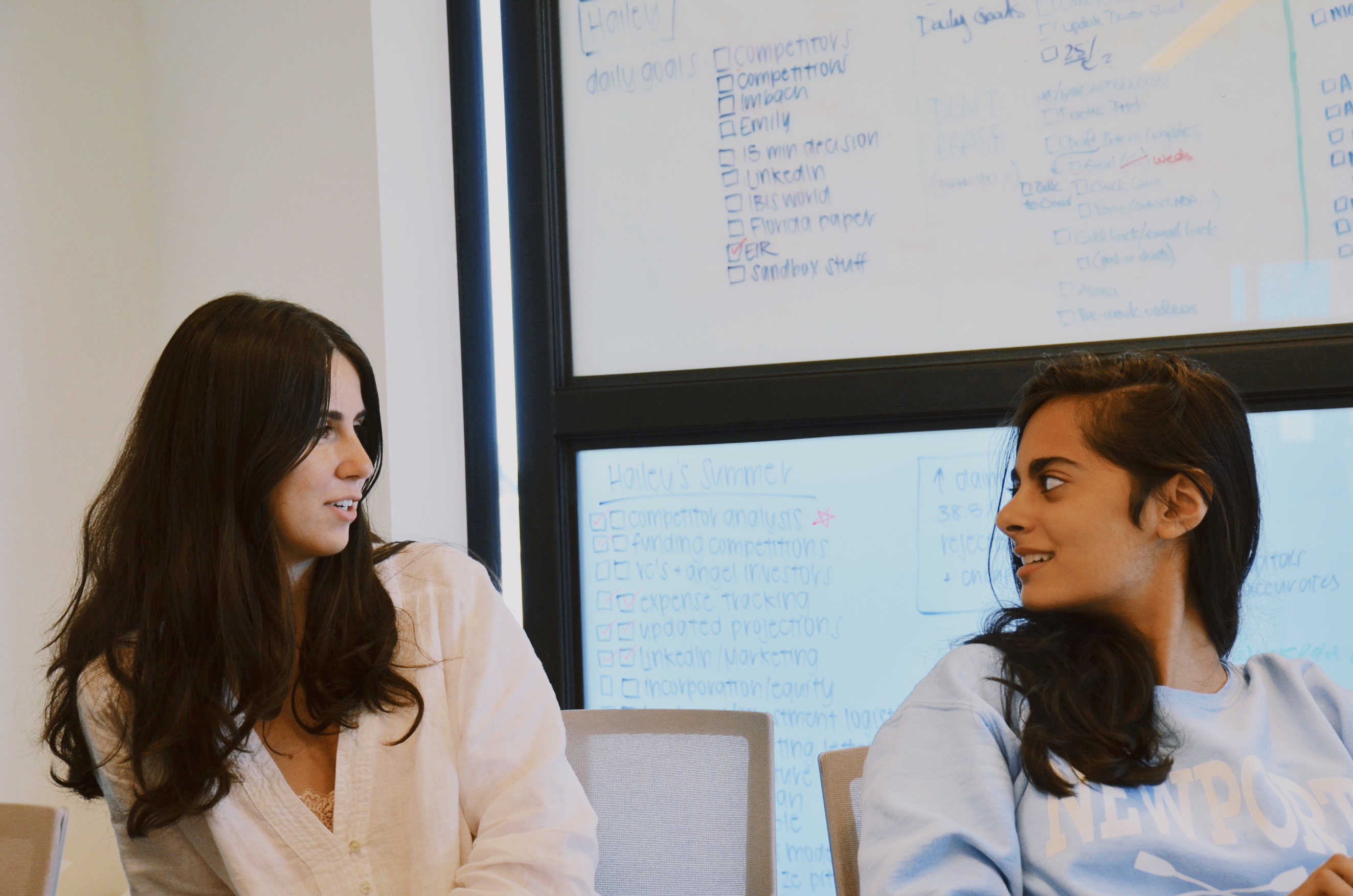 "During B-Lab I learned the difference between building a product and starting a company. A product is not enough… you need to build a brand. I learned how to delegate. There simply aren't enough hours in the day to accomplish everything and understanding what tasks to give to what person, how to assign tasks, check-in, and give feedback is really important." 
– Tatiana Mandis '23 (Cinemates)
"My major takeaway is that targeting a niche market and centering diversity can be advantageous for your venture when your goals and personal story align with your brand strategy and long-term mission and vision."
– Alexandria Miller PhD '24 (Strictly Facts)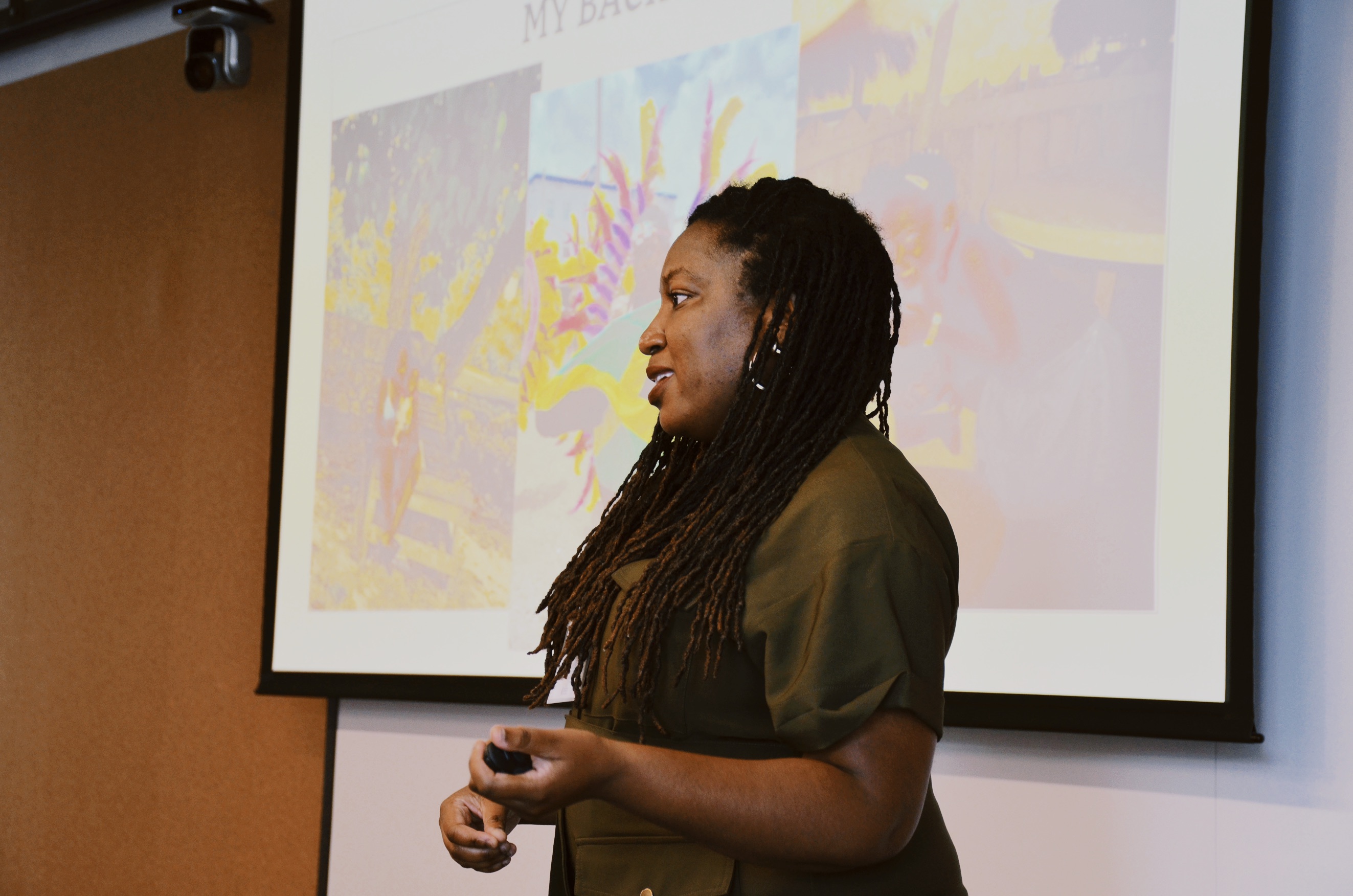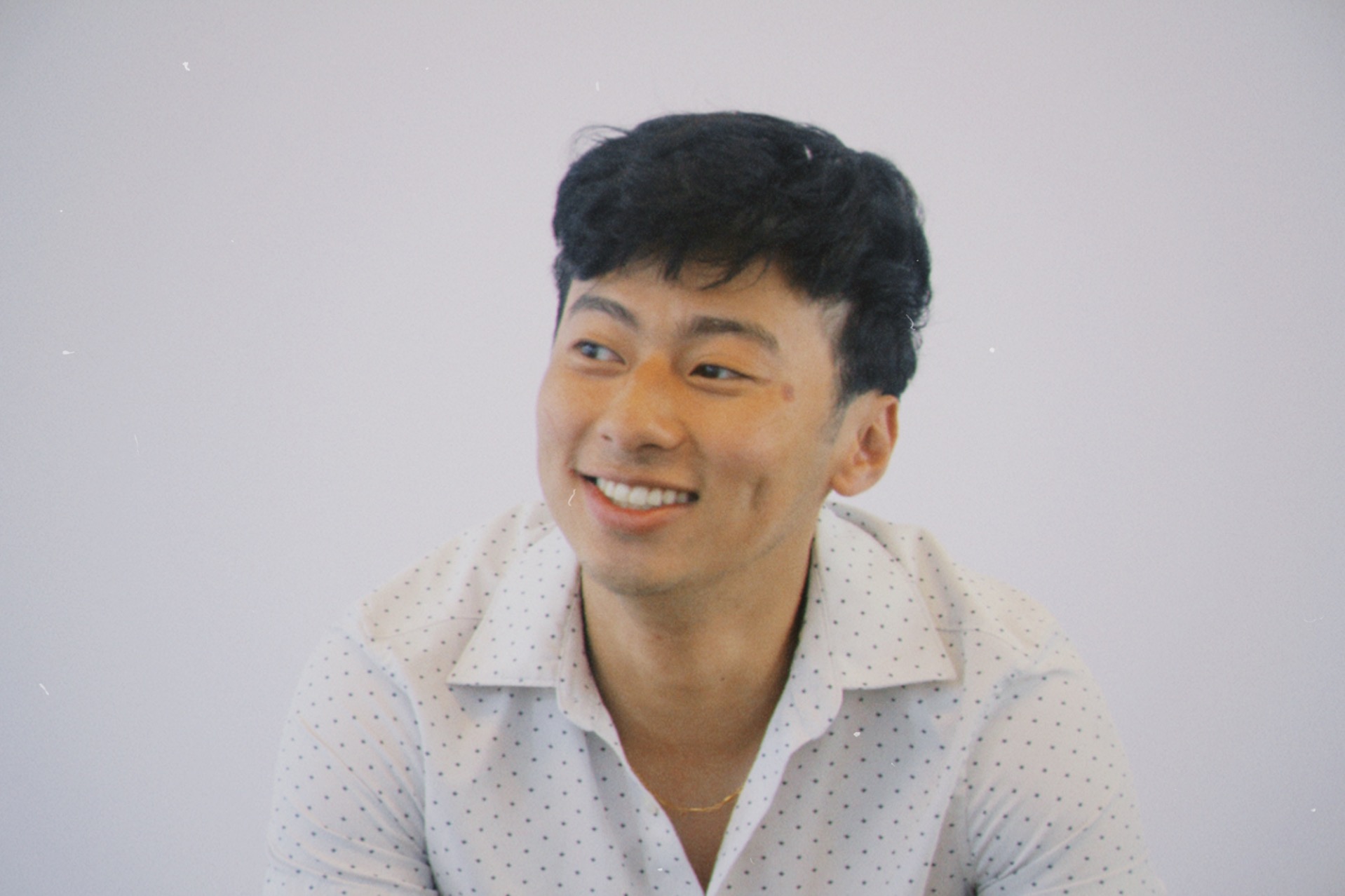 "I think the biggest takeaway from B-Lab was the mentorship network provided. The advisors we have met have guided our way in product, marketing, and business development. Whether it was just the weekly EIR meetings or the out-house mentors, just having more experienced entrepreneurs to talk to about day-to-day issues really allowed us to focus on our mission." 
– David Chu '24 (Sift)
"Pivots are all a part of the process. They feel discouraging at times, but usually the result of these pivots is a better idea than the original."
– David Vojtaskovic '24 (Bonafide)
"My venture's most valuable takeaway was the importance of market research and investigating the market's unmet needs in order to understand what competitors are doing and what they are not doing in order to separate myself from the rest!"
– Muram Bacare RISD '22 (Hos-fit-all)