The Nelson Center's Breakthrough Lab cohort of summer 2019 comprises thirty students and graduates of various institutions working on fourteen early-stage ventures. "Humans of B-Lab" was an ongoing social media campaign aiming to capture the passion and individuality of each of these founders. 
You can find contact information for the ventures here.
Not pictured: Primitive Labs, founded by Noa Machover '19.5 and Viirj Kan '17, Master's in Media Arts and Sciences
Photographs and interviews by Dana Kurniawan, with additional work by Vicky Phan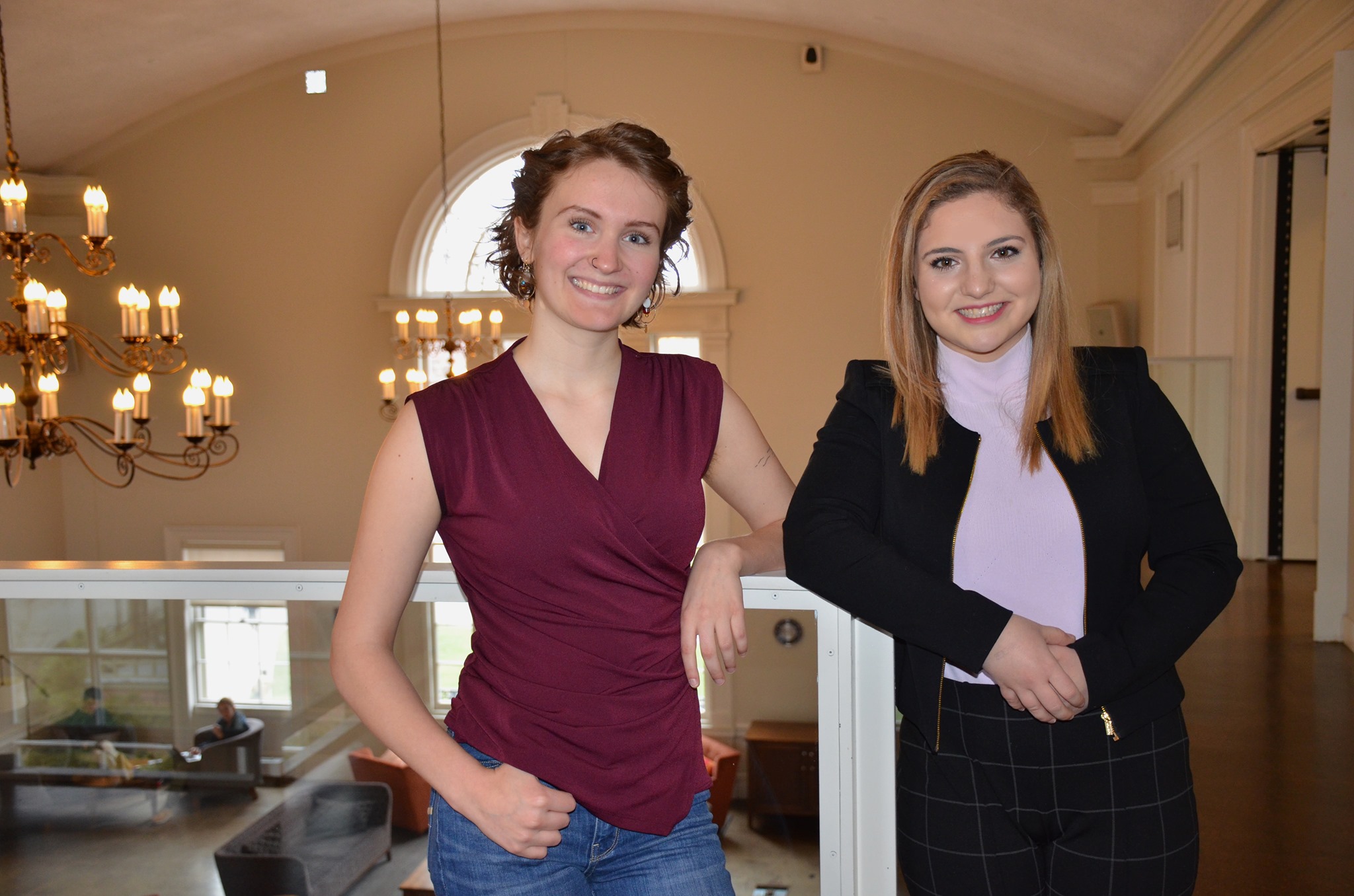 "Art to Reduce Mental Health Stigma (ARMS) is a Rhode Island-based nonprofit whose mission is to challenge the stigma surrounding mental illness, using art as a forum for self-expression, healing, and dialogue. We want to empower artists to share their narratives and their art, but also for the general community – people who are not familiar with mental health to have really vulnerable, honest conversations about the mental health stigma.
We're not here as therapists, educators, or to target a specific mental health community. We're really here to give everyone equal accessibility for starting conversations. We want to open doors for people who don't know how to talk about mental health.
We're currently working on a mobile app to track instances of externalized versus internalized stigma, and how their perception of mental illness changes after our events. So hopefully, this will contribute to research being done nationally and also give our organization the opportunity to tailor events to ways that are most effective for our audience. During B-Lab we're going to build a more cohesive framework for ARMS."
Art to Reduce Mental Health Stigma (ARMS)
Left: Beth Pollard '21, Contemplative Studies
Right: Bella Roberts '20, Literary Arts and Public Policy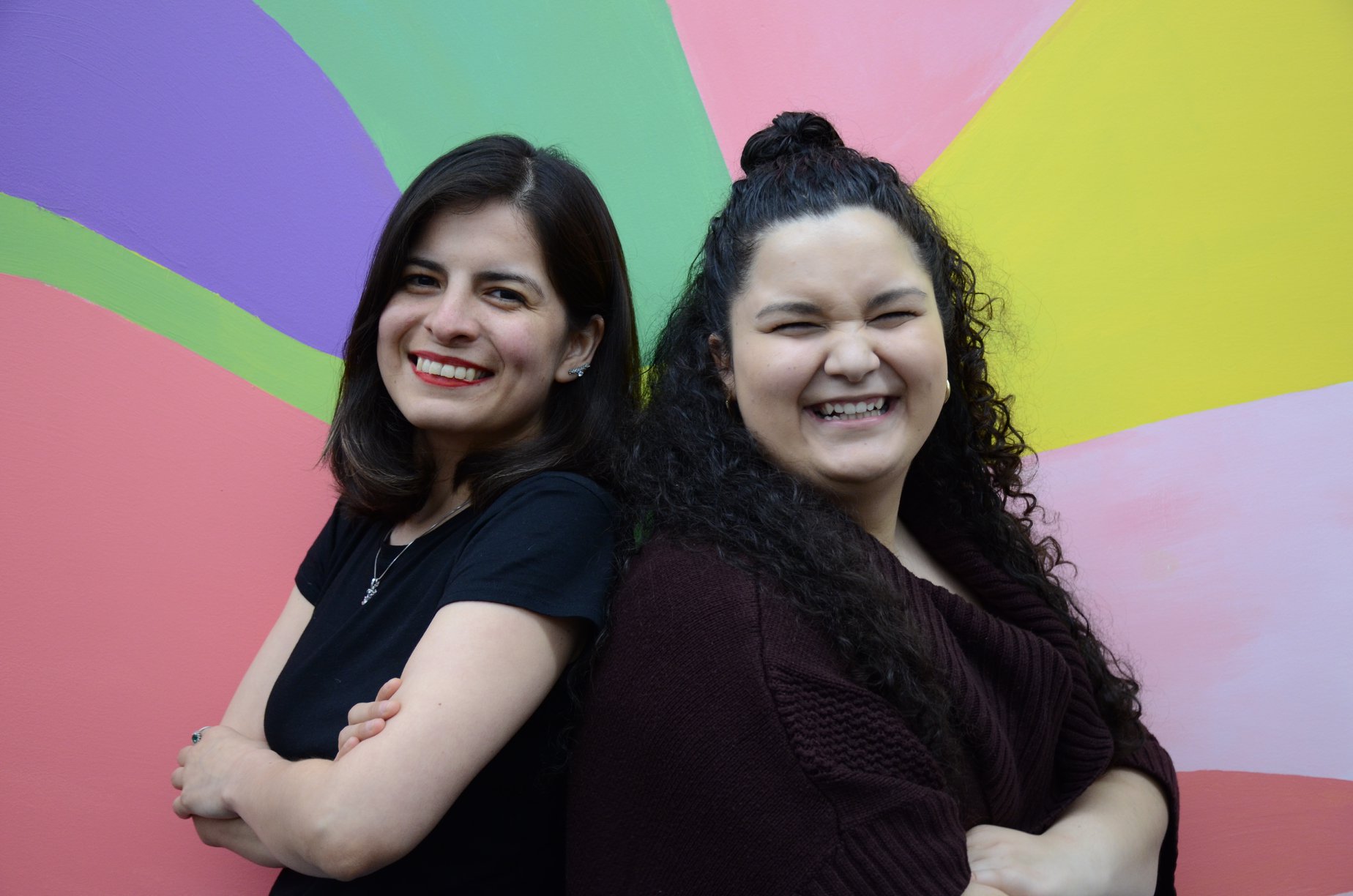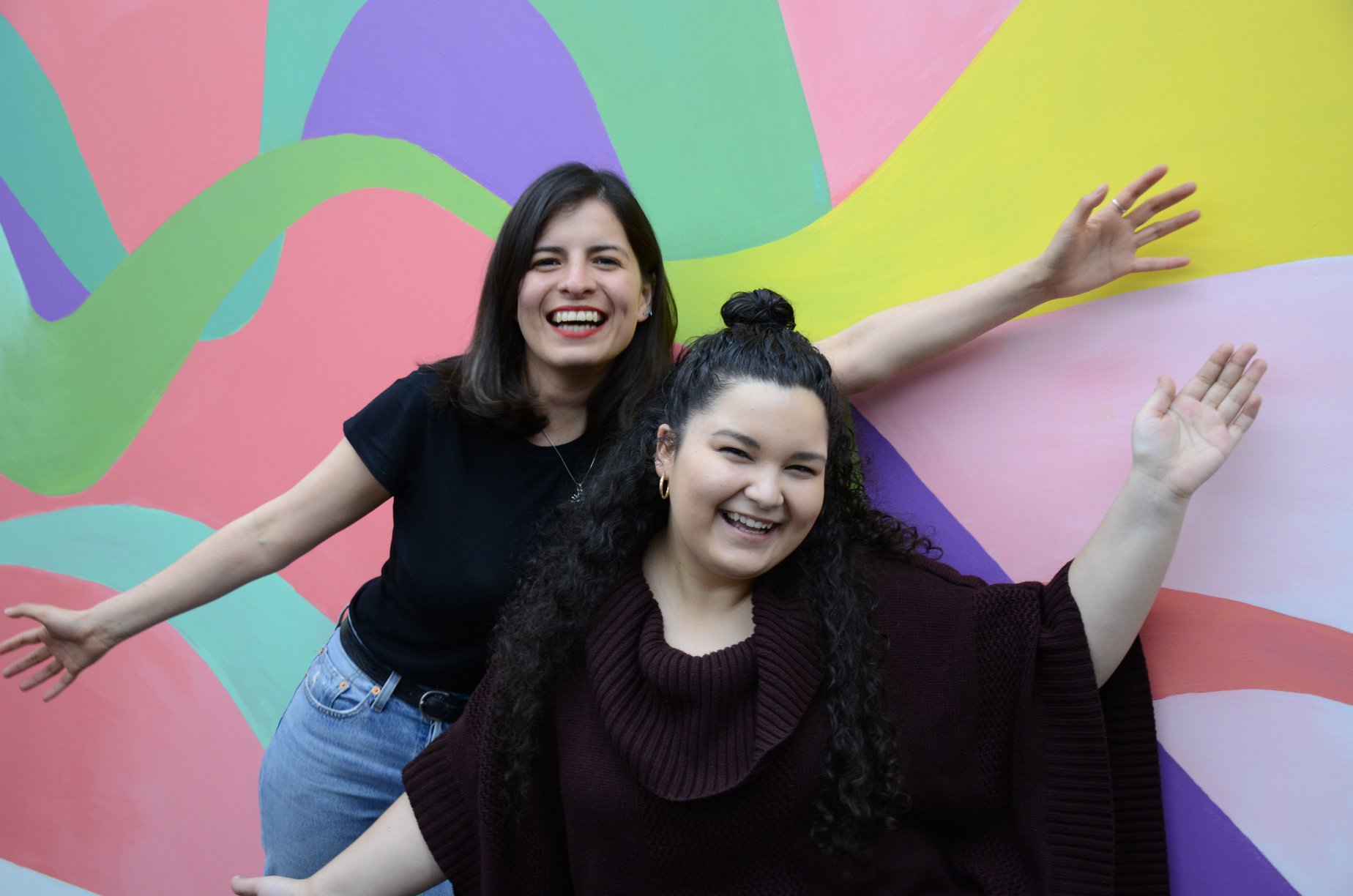 "​We met coincidentally through an interdisciplinary exhibition. We spent hours talking about children's education and how important it is to provide design and engineering skills to the children of today. Megan loves making children's books and Fernanda and Rosinda Fuentes [co-founder currently based in Poland] are very passionate about teaching and have been looking for someone as creative as Megan to join the BASA team. After having our first sit-down conversation about the venture outside of the RISD library at the beginning of the spring, we thought, "Wow." We all want to unleash kids' potential and we share principal values, let's do something together! 
Since then we have really connected. It feels like we've known each other for much longer. BASA is on a mission to empower the next generation of innovators by designing creative learning opportunities for the children of today. We aim to prepare children and teens for the challenges of the 21st century and build a lifelong community of learners passionate in STEAM, by offering a variety of playful educational resources.
We believe that all children, no matter who they are, where they are from, or the communities they are engaged in, deserve the opportunity to develop the skills they need to build a creative, meaningful life. As we design BASA, we are making conscious decisions to ensure every kid will have access to our resources."
BASA
Left: Fernanda Bolaños, PhD '19.5
Right: Megan Molina, RISD '19, Illustration
Not pictured: Rosinda Fuentes, University of Edinburgh PhD '18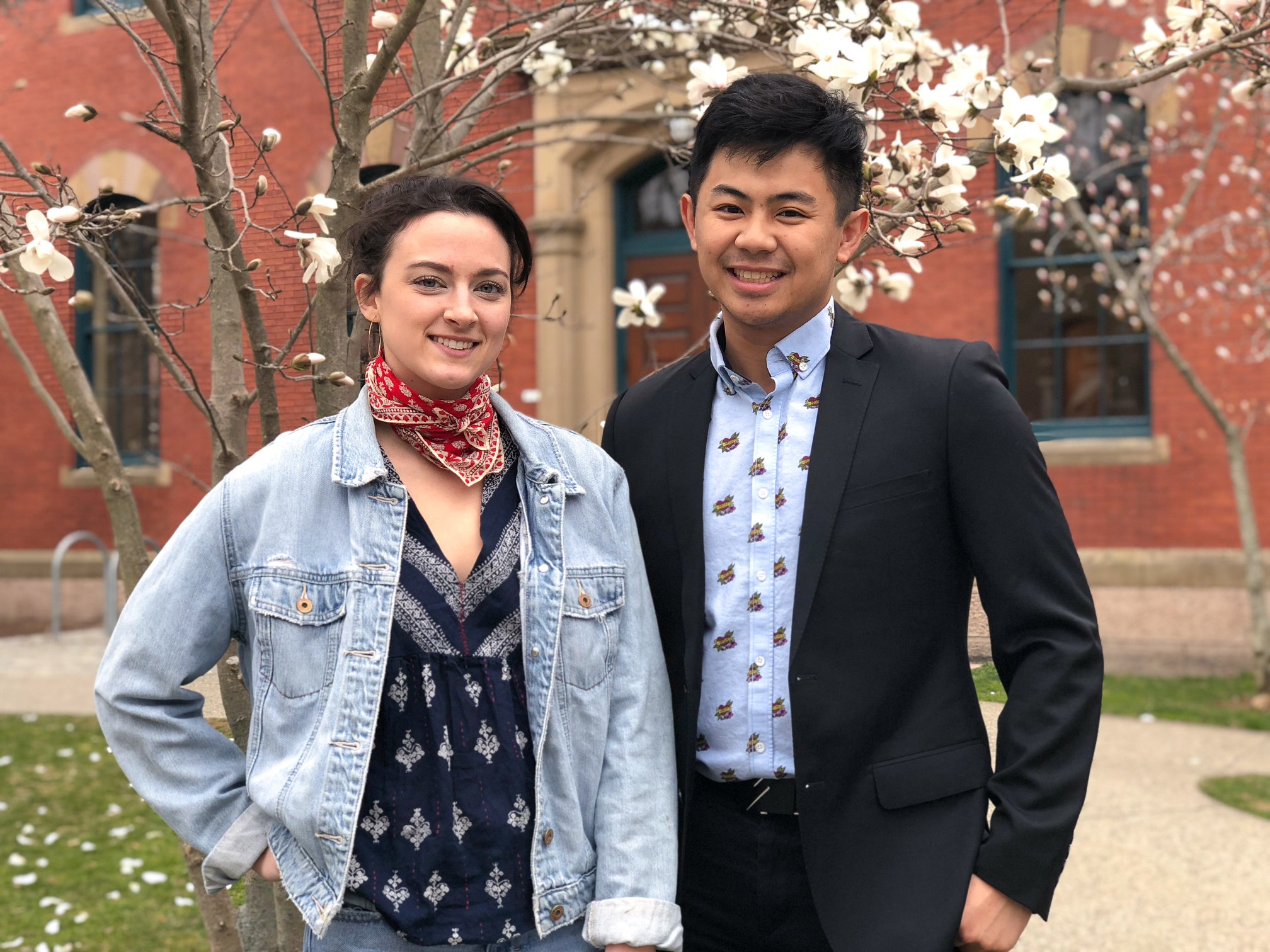 "We met in the capstone course for Biomedical Engineering Design and Innovation. Doctors came and pitched a need, and we formed a group around doctors for cardiovascular surgery. Basically during surgeries there is a risk of brain damage due to complications, which can be alleviated by collecting embolic debris. From there, we decided to create an embolic protection device, which involves collecting and retrieving embolic debris in the aorta during surgery. 
After shadowing doctors, looking through the procedure at each part, we tried to figure out the entire process by which the embolic debris gets to the brain and how other devices that people have tried have not succeeded in that. But a lot of people have had issues with trying to retrieve it once they've collected it around the aorta. We thought, "Let's try to find a solution that way." With Emily's textiles expertise, we tried to find a potential solution for retrieval. We both got to watch open-heart surgery in real life. When I was there, I was like, 'I'm in arts school. How did I get here?' [Emily]
I think the networking from B-Lab will enable us to reach broader audiences to get more funding … Because it's pricey! It's not just people who have strokes for whom this is applicable, we can apply this to other types of surgeries as well. B-Lab will also help us develop our business skills, and hopefully bring our product up to scale."
EmboNet
Left: Emily Holtzman, RISD '18, Textiles
Right: Gian Ignacio '18, MD'22
Not pictured: Celina Hsieh '18, MD'22; Ileana Pirozzi '18, Stanford University PhD '22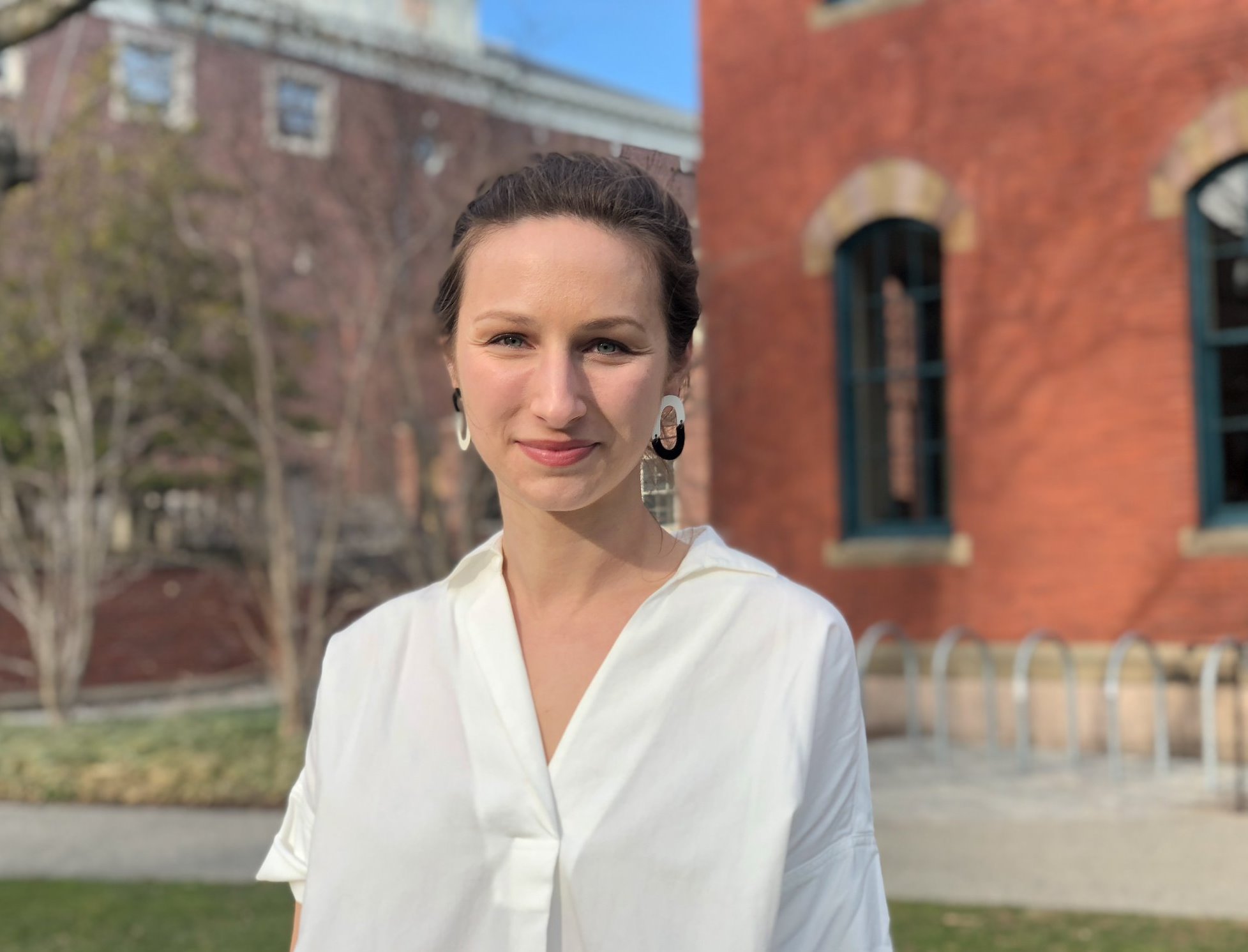 "I'm interested in developing products for the elderly population that don't seem cold or clinical, but instead speak to higher-level needs — self-actualization, self-expression, personal style. We all have those needs throughout our lives. But for some reason, products designed for the elderly seem to address function alone. I had a very stylish grandmother, and she absolutely hated using canes and walkers because of the way they looked, and the way they made her feel. I think all of us have someone in our lives who is dealing with the physical challenges of aging. It's quite universal.
Right now my focus is on canes, which are near and dear to my heart. I am also pursuing cane accessories and accessible clothing closures — buttons, snaps, and zippers — which are pretty difficult to use if you have limited manual dexterity. Particularly in the elderly population, there is a high incidence of arthritis which affects fine motor skills. I'm making things that are accessible but still fun and exciting to look at, an augmentation rather than something to hide.
The closures in particular are a great example of universal design. So much of clothing is not designed for ease of dressing, whether or not you have any physical challenges. And so by creating closures that work for people with arthritis, you're also making something that makes dressing easier for a ton of other use cases — people wearing winter gloves, for example, or firefighters in a high-stress situation, or children. Designing for inclusivity is a business opportunity."
GRAND
Julia Lemle, RISD Master's '19, Industrial Design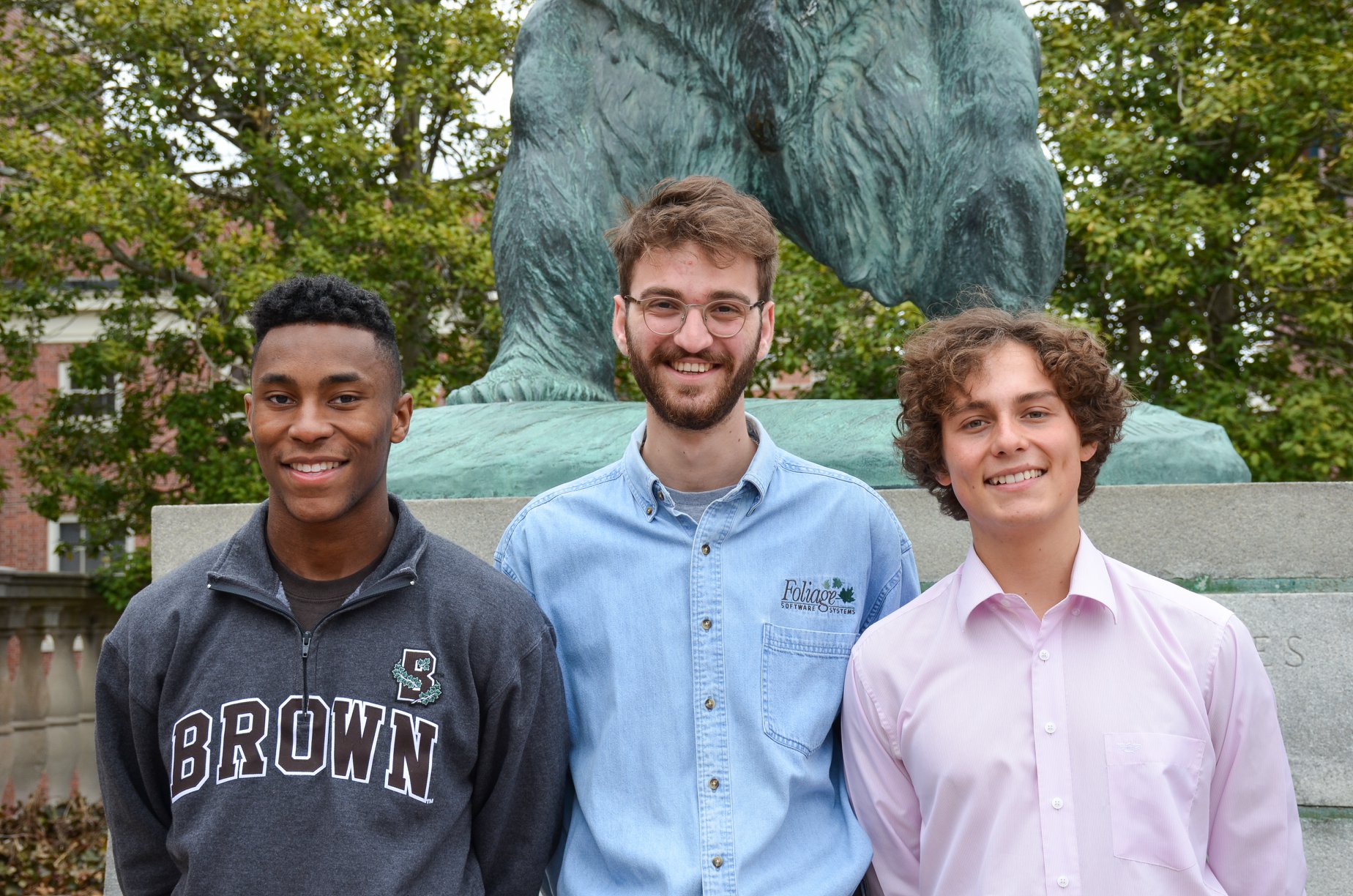 "Intus Care is a mobile platform that connects homecare providers to patients, providing an organized, high-quality, cost-effective way for home healthcare companies to manage and monitor care providers, patients, and appointments.
We're at a point where we want to start testing out product, so being together in Providence is good for being in close contact to work on it as things change. We're hoping to gain some mentors who are experienced in this field and meet other co-founders who are in similarly related fields.
By end of B-Lab, we want to get through testing and encryption, making sure we're HIPAA compliant to be responsible for people's data and finances."
Intus Care
Left: Robbie Felton '21, Public Health
Center: Teo Tsivranidis '20, Computer Science
Right: Samuel Prado '21, Economics and Public Health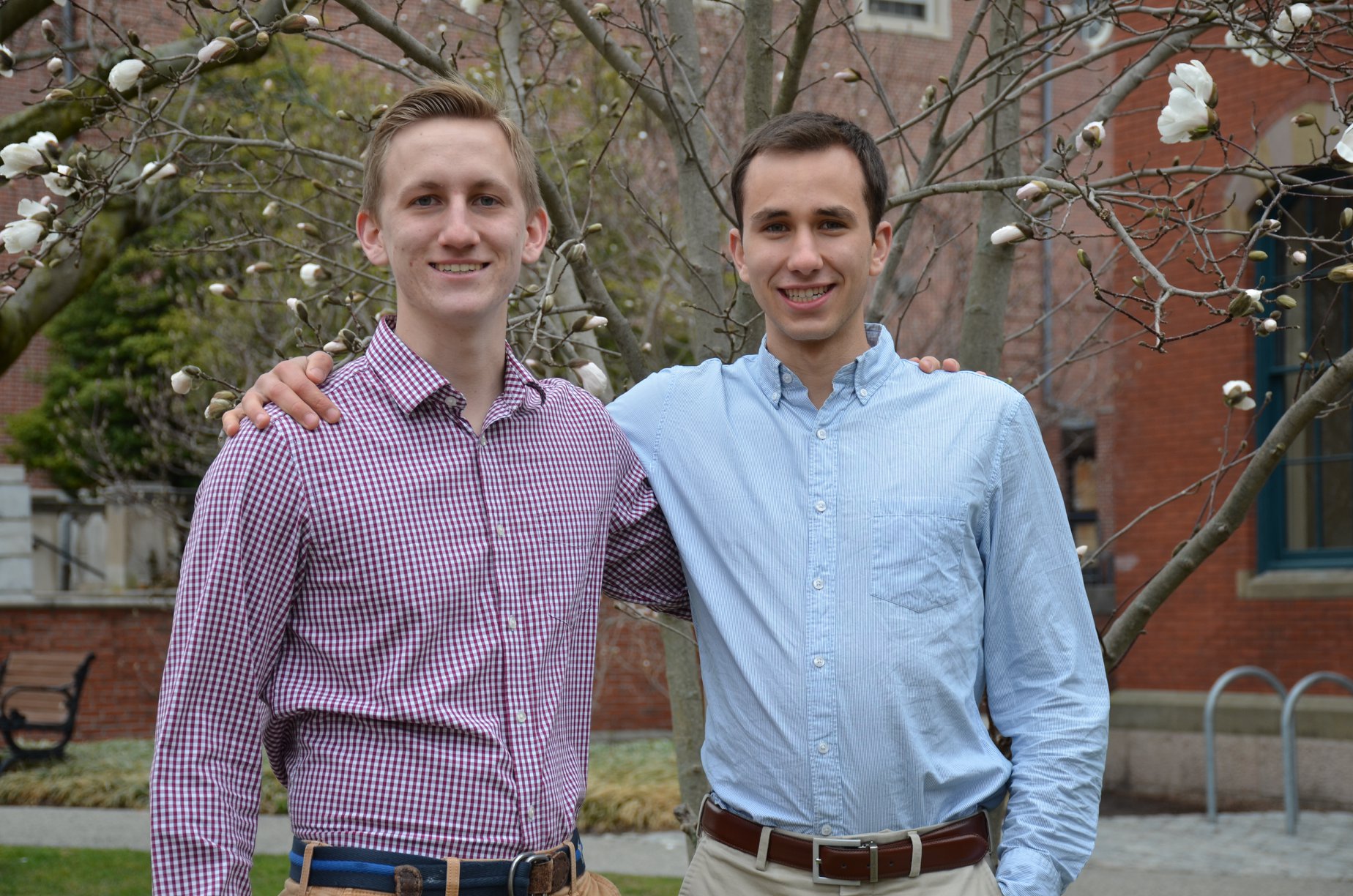 "We are a mobile crêpe vendor and supplier, La Pâte! Locally, there are no options for hot desserts on Brown's campus that can be made fresh quickly and taken to-go. Very few stores around have convenient, eco-friendly packaging for this purpose. By serving crêpes, we address the first issue with a hot dessert that's made in front of the customer within minutes. With people constantly commuting somewhere on college campuses, the faster and closer the food option is, the better. 
We serve our crêpes in recycled cardboard cones, which avoid the styrofoam packaging or plastic utensils of many competing products around. We bought our first crêpe maker in September of 2018, and we've been working on logistics like food safety guidelines, as well as our batter and menu.
Food is a social activity, you enjoy it. We also get to fundraise, for example donating 15% of our proceeds to the gun safety movement, March for Our Lives, and promoting their Rhode Island rally. It's important for any food business to be involved with its community."
La Pâte
Left: Ian Chiquier '21, Applied Mathematics
Right: Lucas Fried '21, Public Policy and Economics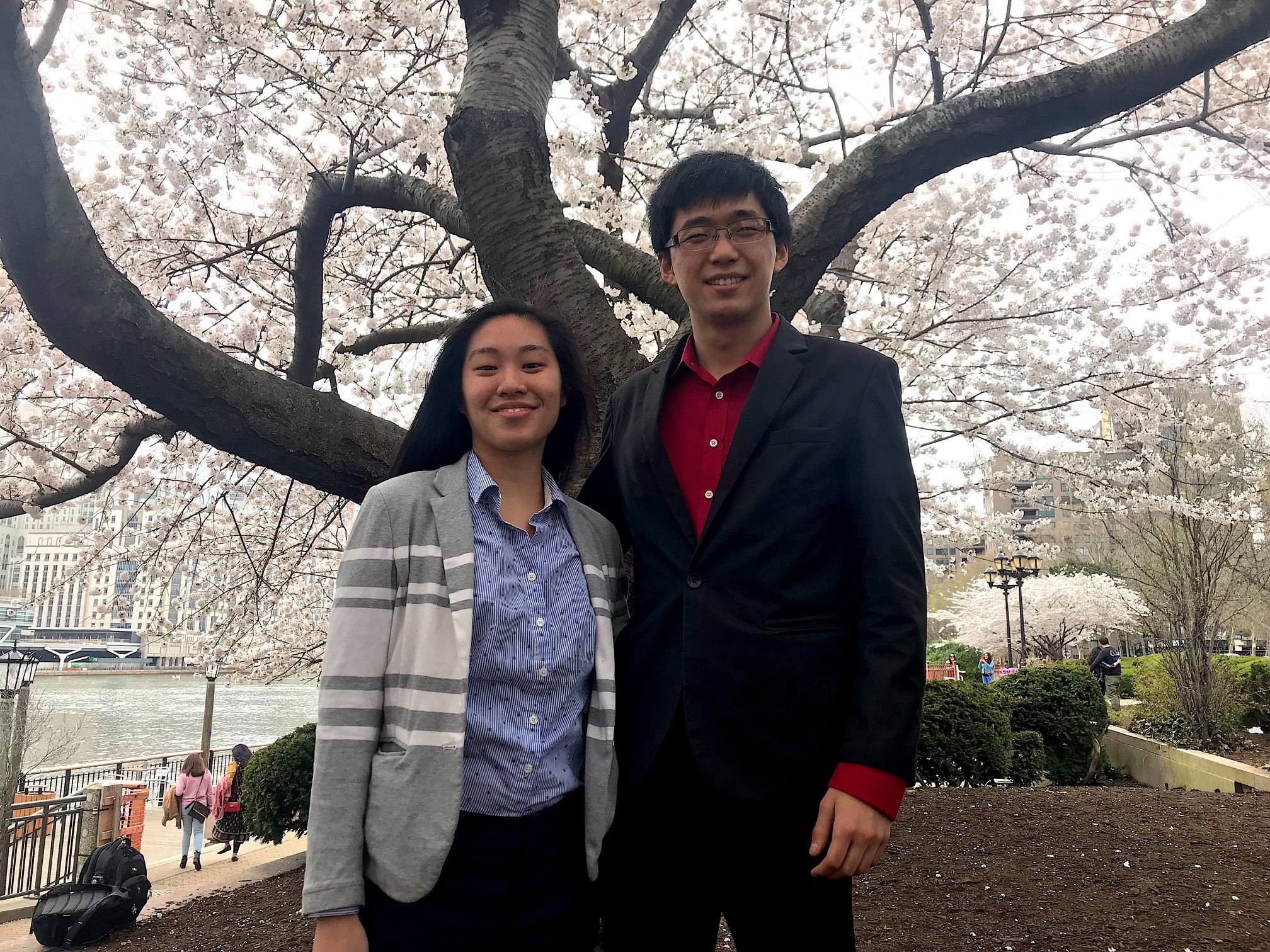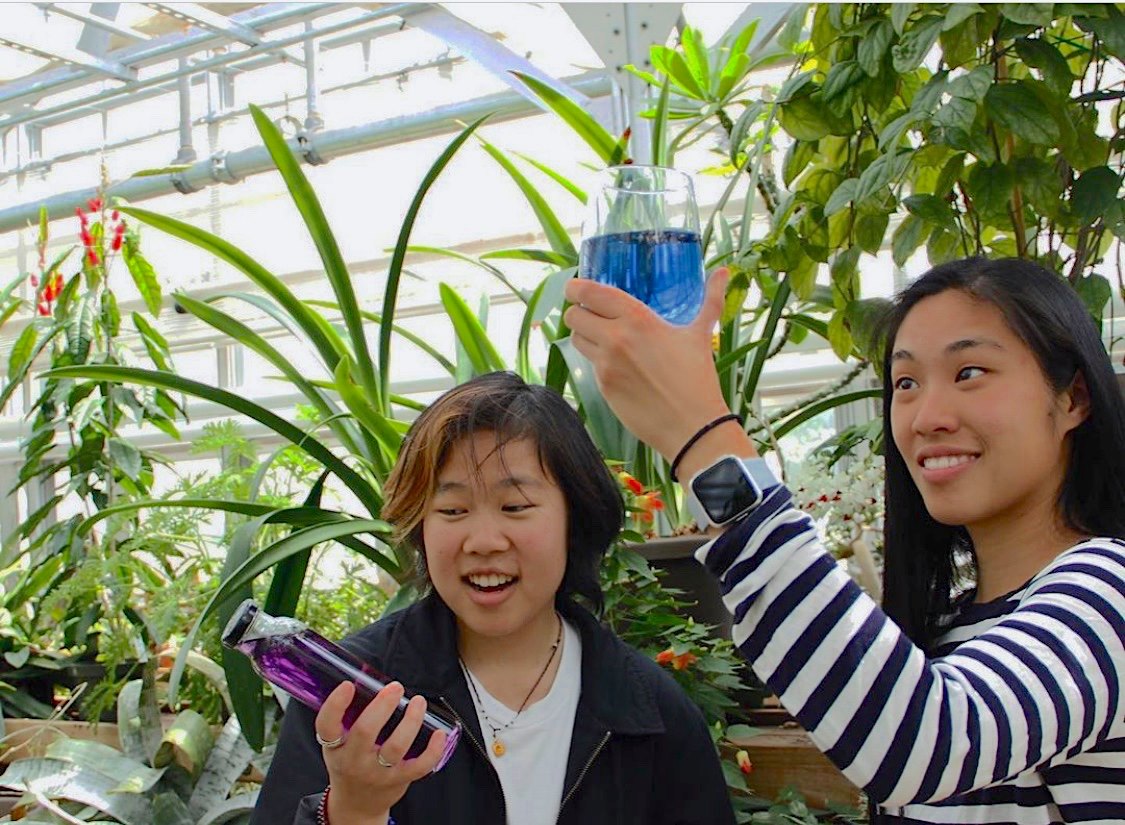 "The original idea for the venture started when I was traveling in Western China. We stopped by the side of the road and these farmers were selling black goji berries — they dropped some in my water and it was incredible. Over winter break, I shared this with Dan and we decided to start this venture.
We learned more about the people who work in those farms. It's a very disadvantaged part of China, there are school-age children working in those fields, and they're not paid well. It made us feel a sense of urgency to build this venture. Specifically, we're working with suppliers and farms who are paying people fair wages.
Lila enables tea newcomers and daily tea drinkers alike to discover novel flavors, healing experiences, and beautifully shareable moments through a wide array of loose-leaf, zero-waste teas from across the world, starting in China's remote Ningxia province."
Lila
Top left: Karina Bao '22, Applied Mathematics-Computer Science
Top right: Dan Wang '17, Applied Mathematics-Computer Science
Bottom left: Victoria Yin '22, Economics and Psychology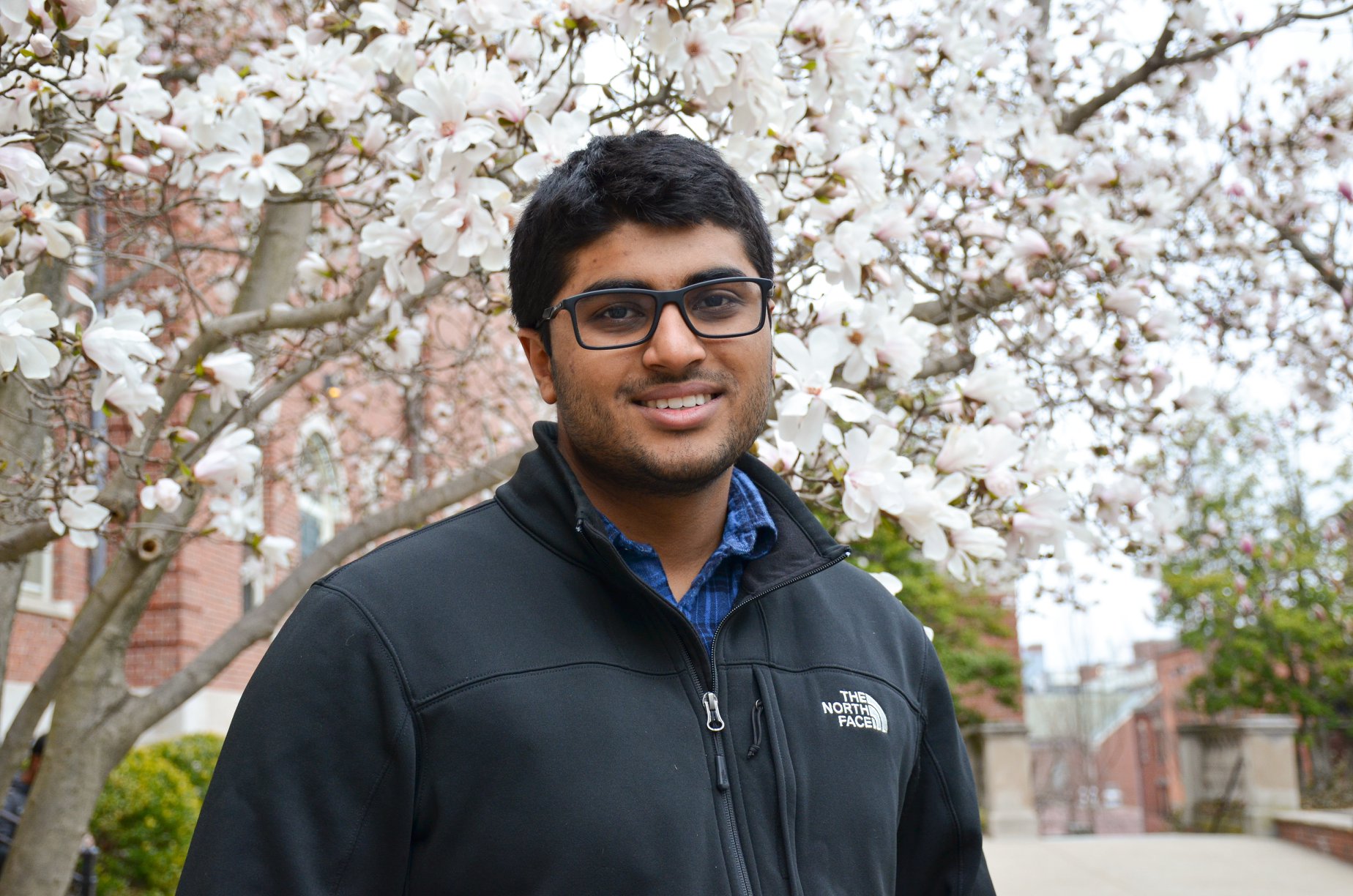 "Last summer, I became an EMT, and I noticed that there was a huge need for better communication between ambulances and hospitals. I also saw this when I was shadowing and observing emergency medicine both here and abroad. There was always a lot of chaos, most often caused by a paper-based system, and I wondered how much it could be improved by technological advancements. So, I got together with my co-founder Mayank — we went to the same high school together in Colorado, and together we made a web application that allows ambulances to communicate with hospitals. 
[Ambulance care personnel] input information that's necessary for the hospital to know into our program with their personal phones, which eliminates the need for extra infrastructure. By creating a low infrastructure solution, our service can be universally adopted with little extra cost. The hospital will receive the information, and be able to add any information they see fit for the patient's care. Basically, Mobile-Med will improve patient care for emergency medical situations and reduce how long patients stay at the hospital."
Mobile-Med Data Solutions
Sai Kaushik Yeturu '21, Chemistry
Not pictured: Mayank Mishra, University of Pennsylvania '21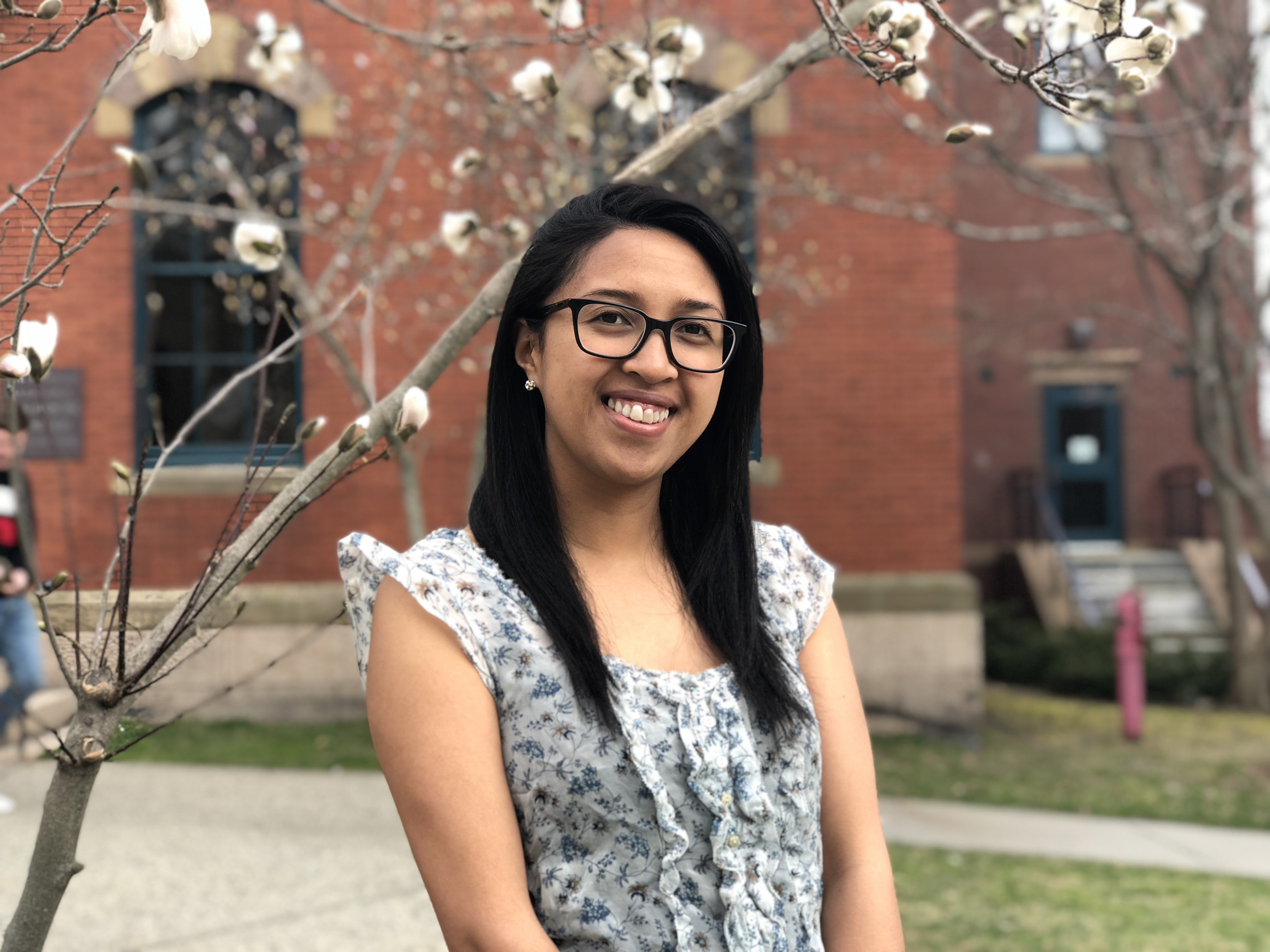 "Back in my country, the only form of abuse that I could recognize was physical abuse. Once in America, I learned through my training as a [Sexual Assault] Peer Educator that violence often begins with emotional and psychological abuse, gradually increasing to violent physical abuse. Through my research, I discovered I was not the only one with a limited definition of abuse. It was such an eye-opener for me, and I started being passionate about the subject.
I have a vision of creating an interactive and fun educational platform that will teach school students ages 6-12 about what I believe is the opposite of abuse: emotional awareness, body safety, and healthy relationships. That's how 'Omena' came about.
Omena is a Malagasy pun. 'Omena' means to 'give' or 'provide.' And 'mena' means 'red,' so in this context, to provide tools and education for students to help them spot red flags ahead of time. Red flags being signs that one is in an unhealthy relationship.
Omena ultimately aims to promote healthier relationships and communities in Madagascar."
Omena
Francesca Raoelison '22, Business, Entrepreneurship, and Organizations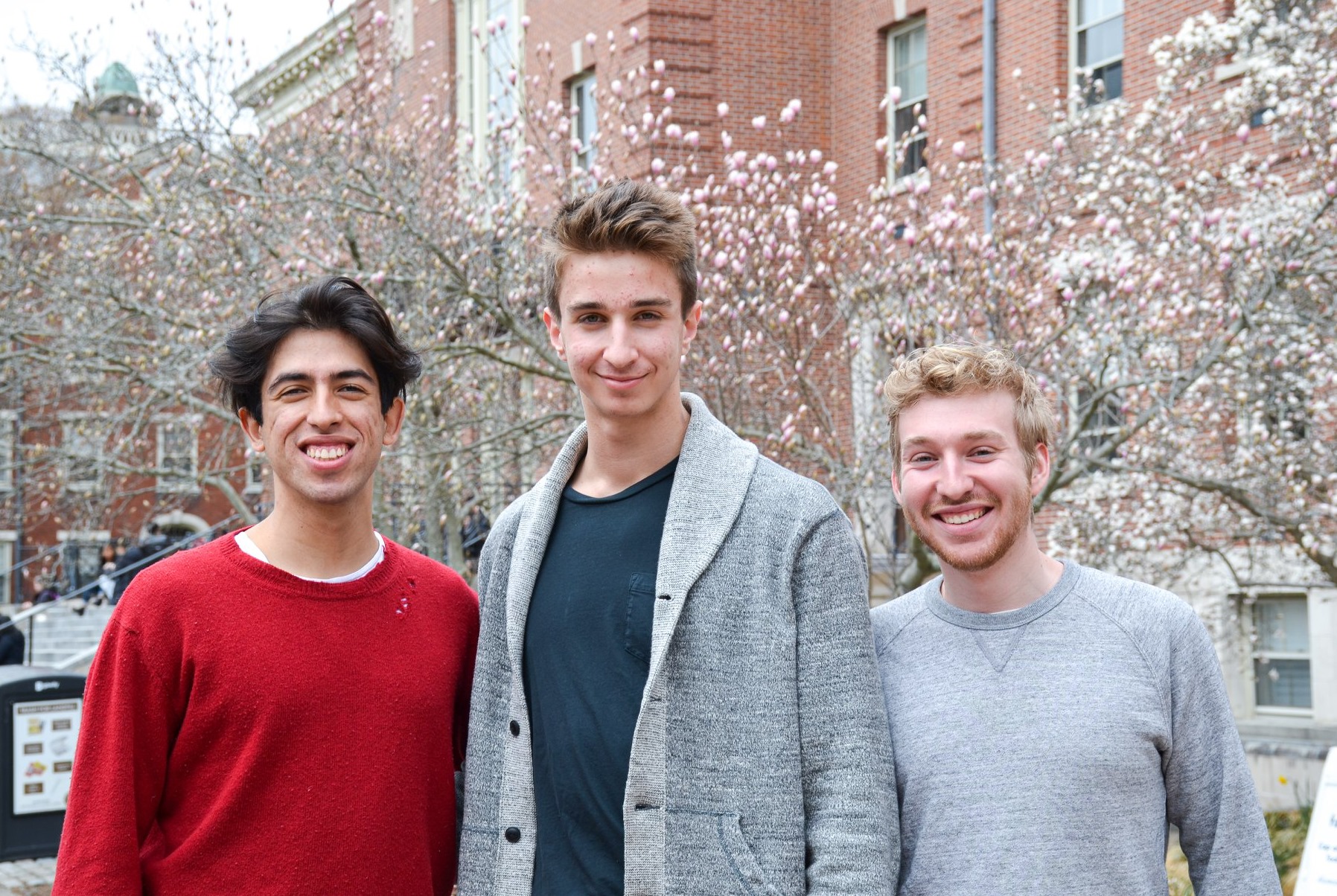 "At Pillar, we are attempting to build a platform to connect people to causes and charities they care about.
People's charitable giving, especially when we look at younger generations, is completely disorganized. We give, but we do so reactively – when we see a friend organizing a fundraiser for their birthday or when we get solicited on the street. This leaves us with a scattered sense of our impact on causes around us.
We want to help people to give proactively, so that their giving can reflect their identity. Instead of the money being dispersed randomly, people should be able to distribute their money towards causes and charities that reflect their values, thereby making a real impact on what is important to them.
This all started during freshman year, when we started meeting in the basement of our dorm and brainstorming ideas together. Since then we have cycled through various projects, which have forced us to learn numerous lessons, which we credit for bringing us to where we are now."
Pillar
Left: John Bitar '21, Computer Science
Center: Ben Gershuny '21, Computer Science
Right: Oscar Newman '21, Computer Science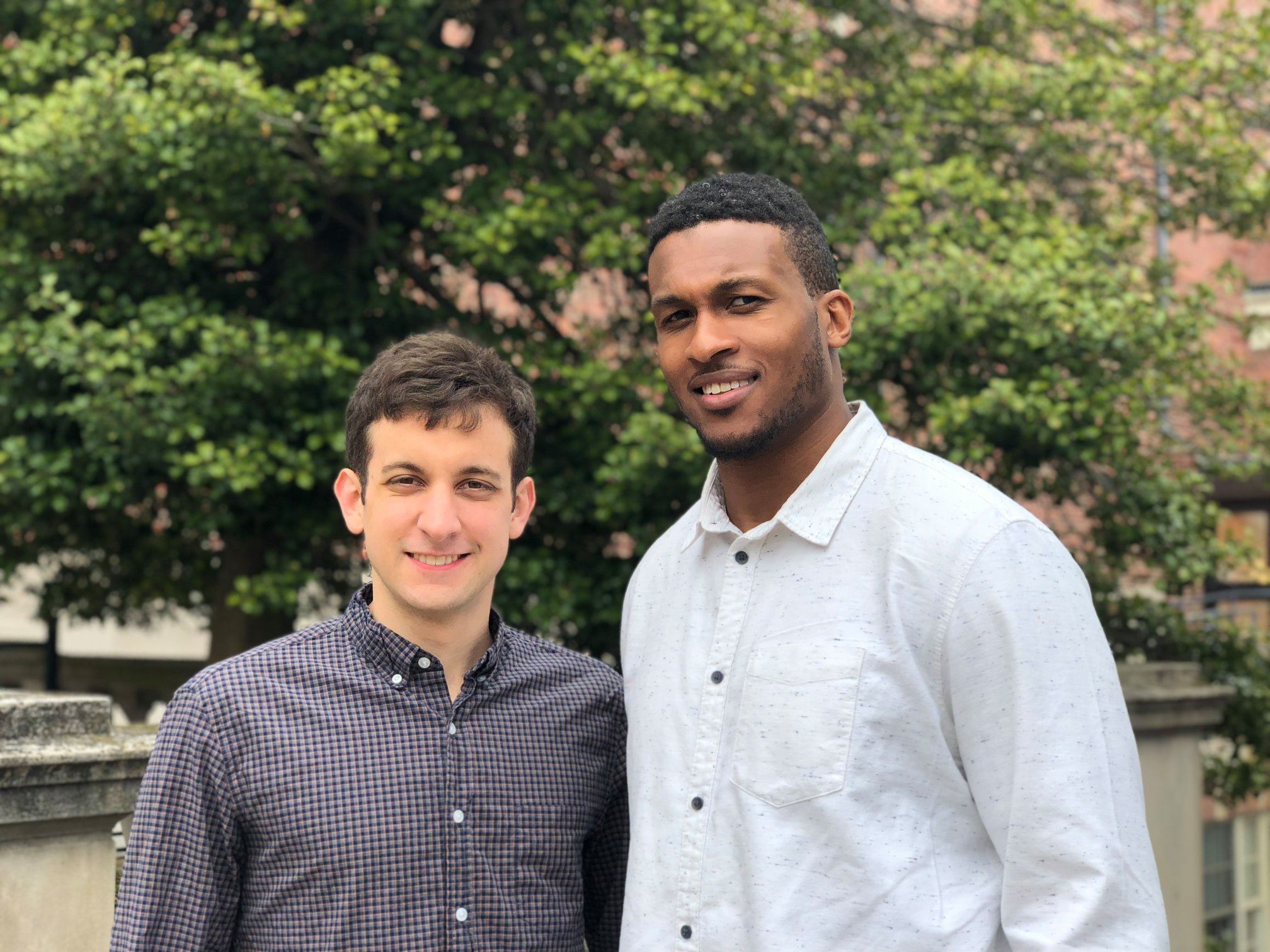 "The production of leather and fur around the world results in substantial pollution, and many people consider the ranching and slaughtering of animals to be cruel and unethical. From this need, we are developing laboratory leather, a modern approach to materials for animal lovers.
Our mentor Professor Harry suggested we connect to be able to help each other and see what we can do in terms of research and development. I'm very interested in business, but particularly towards startups and entrepreneurship. I can't imagine a better place than Brown to do that. [Khobi]
I have a lot of scientific background, but I was looking more for the business aspect and the benefit of being able to work on a project I'm passionate about. What we're aiming to do is use humane, reverse stem cell engineering techniques to grow real animal skin and furs in a lab. [Quentin]"
Quark Labs
Left: Quentin Altemose '20, Master's Biomedical Engineering
Right: Khobi Williamson '20, Master's PRIME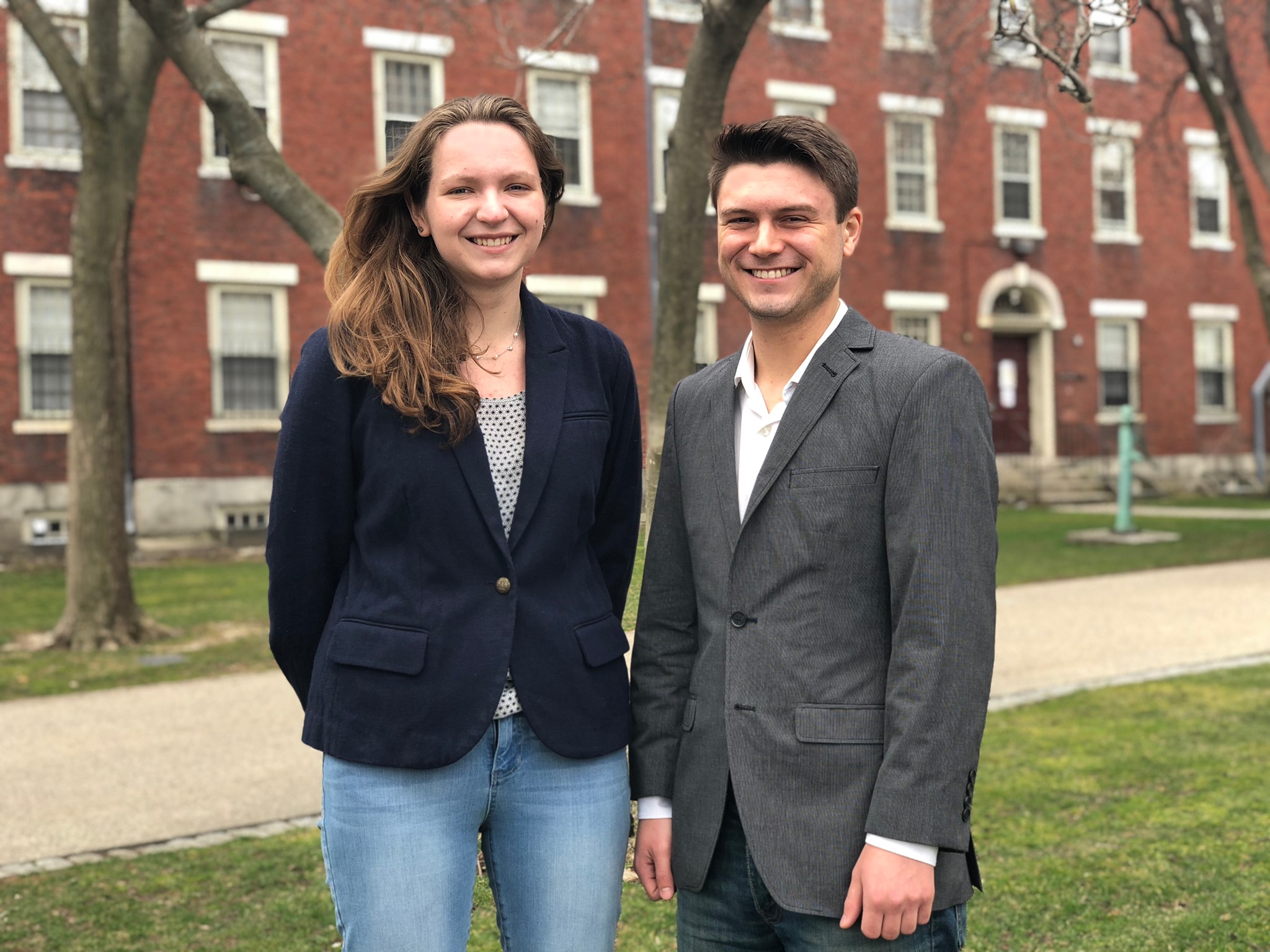 "We met in ENGN 0030 in freshman year, starting a club together called H-Tech, which is a humanitarian engineering club. The first idea for our startup came from a class, ENGN 2910G where I had planned on making a pressure-sensing surgical table for a project. So we started off thinking about doing that, and then moved on from pressure-sensing to CPR. 
Currently, CPR only has a 40% success rate, primarily because of failure to follow CPR guidelines. Rescuers are often stressed and become fatigued as they are performing CPR, making it difficult to maintain the required compression depth and frequency.
By developing a wearable CPR device, ResusciTech aims to improve CPR outcomes by using a proprietary design and simple user interface that is streamlined for rescuers to use in emergency situations. This will result in higher rescuer confidence in their performance of CPR as well as increased quality of care and survival rate for victims of cardiac arrest."
ResusciTech
Left: Abbie Kohler '20, Biomedical Engineering
Right: Greg Fine '20, Electrical Engineering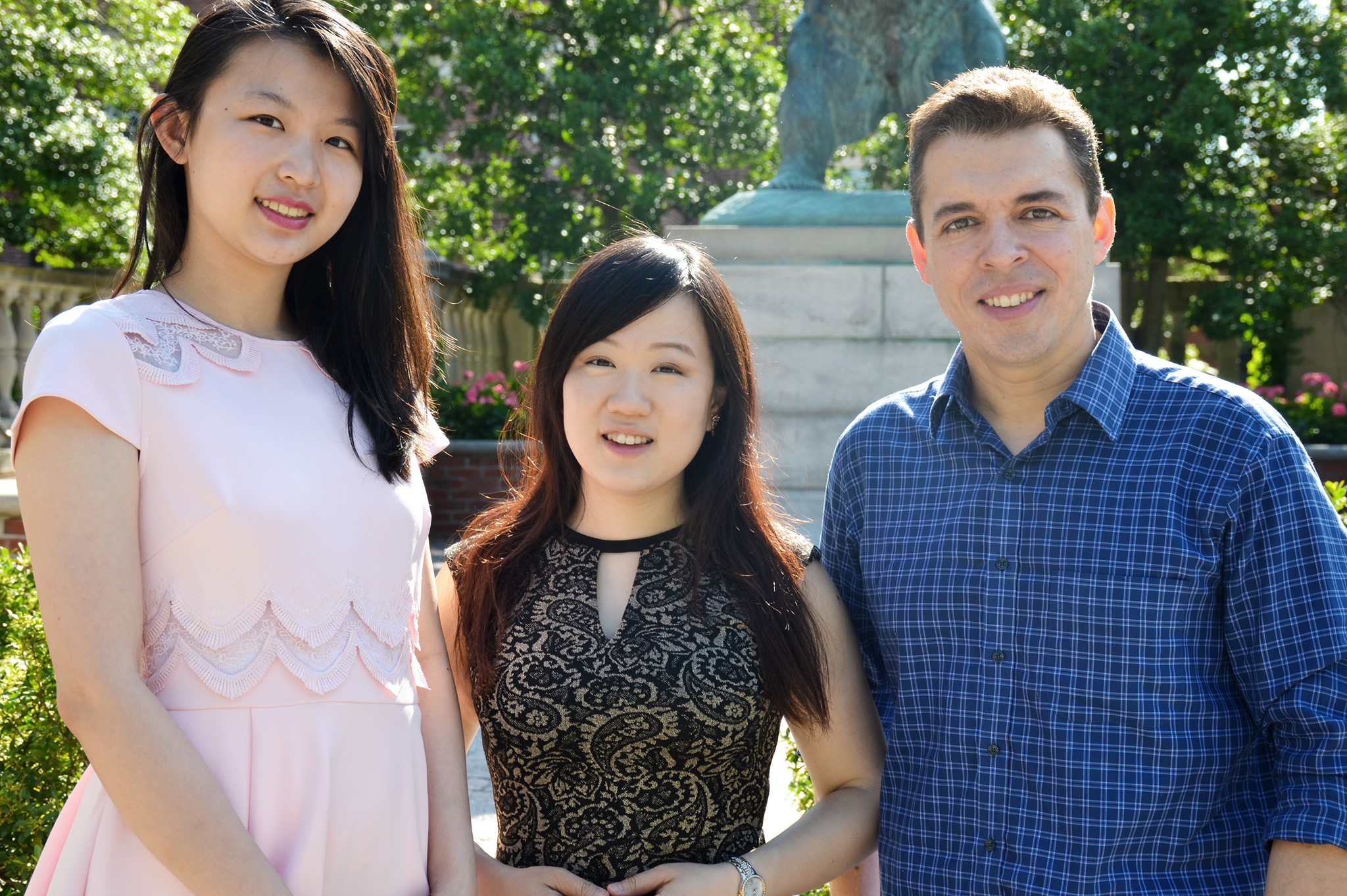 "SelectEd is a digital platform that helps Chinese students who want to study abroad find qualified tutors in the U.S. and other English-speaking countries. Our tutors are current students and recent graduates from the very schools and majors Chinese students are interested in, so Chinese students and families who are unfamiliar with the application process can learn whether a particular university is a good fit for the student or not.
Santiago and I met in Fall 2018 when I was a second-year PhD student at Brown contemplating a career change and seeking entrepreneurial advice; Santiago was an MIT grad and Techstars alum. Driven by a passion for education, I left my doctoral program in December and invited Santiago to work on what later became SelectEd. I approached fellow Brown student Jessica at a career fair after she expressed interest to recruiters in becoming an educational consultant at an American consultancy based in China. When I told Jessica, who has herself worked with educational consultants and created a similar website matching volunteer tutors with low-income students for the city of Dallas, about the idea of creating a platform to provide international students access to high-quality educational consultants, she was immediately on board.
Post B-Lab, we hope to raise money to hire staff to work full-time on marketing in China, so we can focus on growth and expansion into different degree-level applications from different countries."
SelectEd
Left: Jessica Wang '22, Economics
Center: Amy Wang '19, Master's Political Science
Right: Santiago Ibañez, MIT Sloan '13