Tephi is the Innovation Dojo Demo Day Winner!
Congratulations to Innovation Dojo Demo Day winners Juliana Lederman '23 (left) and Valerie Aguilar Dellisanti '23 (right)! They pitched their venture Telphi, an interface designed to streamline the process of deciding what to watch. It matches user viewing preferences with the content of 240+ streaming services, allowing both individuals and groups to discover new movies and shows that they will love. Watch the demo day recording here.
WE@Brown Pitch Competition Winners!

Congratulations to the WE@Brown Pitch Competition winners! First prize went to Tiffany Thomas '22 (left) and Neha Mukherjee '22 (right) for Infotopia, which seeks to address misinformation and inform communities through technology and outreach campaigns.
Second prize went to Christine Han '23, for Asian Diversity Initiative (A.D.I.), a student-led nationwide nonprofit dedicated to equipping Asian American high schoolers with leadership and soft skills with a focus on cultural diversity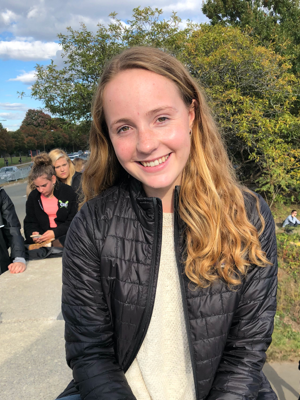 Fan Favorite went to Olivia Brokaw '22 (left) and Annika Sigfstead '22 (right) Glo-X, a subscription and education service that sends out a bi-monthly box with essential vitamins and protein powder for women.