enRoot Agricultural Management, LLC., (enRoot.Ag)  is an Atlanta-based regenerative real estate development company rooting hydroponic vertical farming and increasing food capacity in cities across the US. We aim to influence over 50% of the urban farmers market and sustainably increase diversity within the agricultural sector by liberalizing urban commercial real estate to benefit farmers in our cities.

Tell us more about your venture.
We are solving the lease portfolio vacancy problem they face, while solving the space and equipment capacity problems experienced by farmers. Our solution idea is providing commercial lease owners with low-to-no renovation cost farmer tenants, equipped with space and equipment in their leased building. We make money by receiving a commission from the commercial lease owners in the short-term AND receiving a percentage of revenue sales from the farmers over the long-term of the lease.
What inspired you to start enRoot? [Here you might want to think about the problem you're tackling]
Lessors in and around cities need revenue on their vacant commercial real estate properties. Farmers need space to scale their farming operations, despite the rising cost in real estate in more populated cities. Farmers are not just those with acres of land and tractors, but everyday folks in cities growing on under 5-acres or wherever they can, with 15% of our farmers and food supply coming from cities globally.

Why is this problem important? 
As the populations in-and-around cities continue to rise, so will the food aparthied and inequity which initial effects have been exacerbated due to COVID19 and our government adjusting to take care of ALL of its citizens, especially Black queer and trans people, and people adjusting to a government which wasn't prepared to take care of them, especially Black, low-income, peole of color (POCs) who were considered at-risk already economically and opportunity-wise in the US under the Trump Administration.
Who is your target market?
Farmers in-and-around cities in the United States, starting with urban farmers in Atlanta, GA first.

How is B-Lab helping your venture develop?
Wow…It was the sandpaper I knew I needed to see the concept move from idea to something with some solid sealegs. I am still not where I want to be with enRoot, but I am really enjoying this journey. Also having something positive to engage with during the pandemic was super good for my soul as a solo founder.

What is something surprising that has happened thus far?
I had a large commercial lease owner in a stakeholder interview go from a No to a maybe. I know that sounds simple, but when real estate is all run predominantly by yt guys in the South, I am always pleasantly surprised when someone like that was influenced by the things I had become a better expert on over the summer.

At the grocery store, what's three of your favorite foods?
Pink Lady Apples, Jif Extra Chunky Peanut Butter, and Broccollini
Anything else you'd like to share?
We are raising $5M from social impact investors by January 2022, to give us capital to prove this concept in a 100,000 square foot facility in Atlanta, GA. Please reach out to me at 404.985.4051 or jefdonmar@gmaill.com for more information!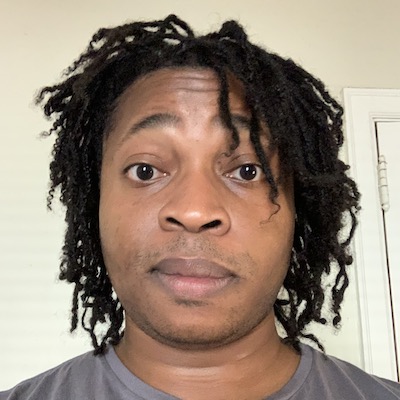 Jeffrey Martín (mar-TEEN) is the Managing Partner of enRoot Agricultural Management, LLC.(enRoot.Ag), in Atlanta, GA. Prior to founding enRoot.Ag, Jeffrey served as a Vice President at BlackRock Inc. within their Institutional Client Business sales team, project managing $330M in new business during their tenure. Prior to BlackRock, Jeffrey founded honorCode, a non-profit social enterprise that brought technology education and social emotional learning into middle and high schools in Metro Atlanta. Winner of the 2016 Forbes Change the World Entrepreneurship competition, Jeffrey led a team and raised $1M training over 5,000 students in Metro Atlanta. Jeffrey is an alumnus of The Wharton School at the University of Pennsylvania (2013) and  Brown University (2021 – Masters in Urban Education Policy). They have been honored in Forbes 30 Under 30, Wharton 40 Under 40, Echoing Green Social Impact Talent Report, and have written for magazines such as 032c, Burnaway and others. 
In addition to leading enRoot.Ag, Jeffrey also serves as Realtor and Founder  of enRoot Realty, LLC., an independent realtor servicing home owners and buyers in and around the Metro Atlanta and Los Angeles; powered by Keller Williams Residential and Commercial Realty.