Jula is a market research and business intelligence company in The Gambia. We empower businesses to innovate by providing them with information on their target market and giving them insights into the African consumer's buying behavior.
Tell us more about your venture.
Jula started out when Isatou went home to The Gambia and noticed that many women, her aunts and cousins, depended on reselling used or crafted products as a source of income. We were compelled to build a platform that would allow women to sell their handmade products or resell used items. We wanted to build an e-commerce platform that offers an affordable and reliable way to sell products and acquire customers. Our mission was to improve the economic welfare of entrepreneurs in the gambia.  
We soon discovered that the problem was deeper than we realized. Over the course of B-Lab we completed over 50 different interviews on sellers and on local buyers. We interviewed our competitors, their customers and launched a pilot site with over 80 products and making 6 sales in 1 week. We learned that tech infrastructure, the internet, the issue of domestic and international delivery, and the lack of understanding about Gambian consumers faced by most of the businesses we talked to were obstacles to solving the problem we identified. 
There is a Sierra Leonean proverb that says "When the shadow of a tree is bent, straighten the tree and not the shadow." We held firmly to our belief that it would be better to solve the problems that entrepreneurs were facing from the root. We were looking for a new way to solve the problem of improving the economic welfare of not only entrepreneurs, but Gambians themselves. Of the problems we encountered during B-Lab, we felt that the one that we could tackle the best with our particular skills sets and life experience was the issue of data as it pertains to consumer behavior, that is helping businesses of all sizes understand the african consumer.
What inspired you to start Jula?
Through our conversations with vendors and with companies in Gambia, we realized that businesses are making most decisions solely on intuition. In America and most of the developing world there are a multitude of solutions for businesses looking to learn more about their consumers. The West African consumer is most often in the bottom of the pyramid, which is the 4 billion people on this planet that make less than 1500 a month, a sector ignored by many. The purchasing power at the bottom of the pyramid is ignored due to a lack of understanding about the people and what they want. 
We believe that by helping businesses learn more about their customers through market research and data analytics on consumer behavior we empower them to innovate and build quality products designed for Africans. Information on consumers will lead to overall economic growth.
Jula was originally inspired by Isatou seeing her own family members struggling to maintain a sustainable income through selling. The passion behind that still stands. We want to help businesses of all sizes find ways to innovate and get customers in Africa and we believe that by doing this we will be supporting the economies of countries in West Africa. We believe that data is powerful enough to have an impact on everyday livelihood.
Why is this problem important? 
African countries have the largest population of young people in the world. The Gambian population, for example, consists of over 60% youth. 53% of income earners in Africa are between 16 and 34 years old—an age group that tends to be more aware of and eager to try new products. These consumers will contribute to more than $400 billion in total consumption growth in the next decade. The fact that businesses and institutions of all kinds lack an understanding of this group of people is detrimental to these countries as young people determine the future of Africa. 
Who is your target market?
We are in the early stages of our venture. Our goal in the coming weeks is to identify and interview companies interested in market research and analytics in Africa, in the US, and elsewhere. 
How is B-Lab helping your venture develop?
B-Lab has helped our venture develop in so many ways. The most useful part of B-Lab has been the opportunity to network and brainstorm with our mentors. The advice from our mentors with decades of experience has helped us with exploring different solutions and with accelerating our growth as a team.
What is something surprising that has happened thus far?
One thing that has been a little surprising is how kind everyone has been from the very beginning of this journey. We've been shown kindness and a willingness to share from our vendors, our mentors and others in the B-Lab cohort. 
What must-see place would you recommend to someone who has never visited The Gambia?
There's so many. Gambia has a very big tourist presence, so there are a lot of fun things to do as a visitor. I would recommend doing all the tourist things, take boat rides along the river, go bird watching, spend insane amounts of time at the beach. Most of all spend time talking to people. Visit Tangeh, which is one of the main fish markets, take in the chaos and enjoy the smiling coast of Africa. 
Anything else you'd like to share?
Thank you to everyone that helped make B-Lab possible, Jason and Jonas, our EIR Hamzah, and our mentors Vibha and Goya. We've learned so much individually and as a team.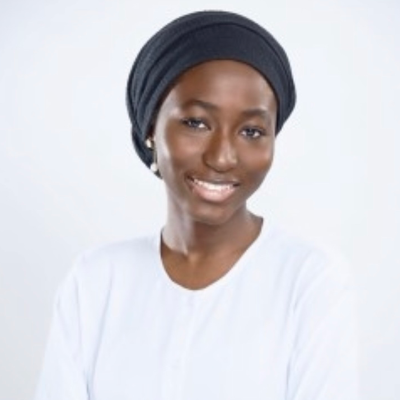 Isatou Saho is a student at Brown studying Computer Science. She was born and raised in the Gambia and is passionate about using entrepreneurship to better her communities in both the Gambia and the US.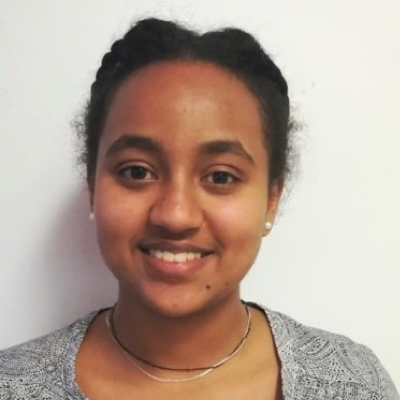 Saron Fisseha is a Product Manager at WePay. She graduated from Brown University
with a degree in Computer Science and Economics. She is passionate about usingentrepreneurship to improve lives, particularly in her home country, Ethiopia.
Nicolas Perez is a student at Brown studying Computer Science. He is passionate about building products that make people's lives more dignified and less stressful.